Last year, I created this video showing 8 simple Free-Motion Quilting designs that you can make using one basic motion. If you learned cursive writing as a child, chances are your teacher started you off writing cursive ls or cursive es. Using this same looping motion, you can create 8 simple quilting designs that can be used as quilting fills and border designs.
You might not be able to have this video handy at all times, so I'm sharing a handout that goes with this video. I created this handout for a basic free-motion quilting class that I taught at my local quilt shop. You can download the
PDF of this quilting printable here
.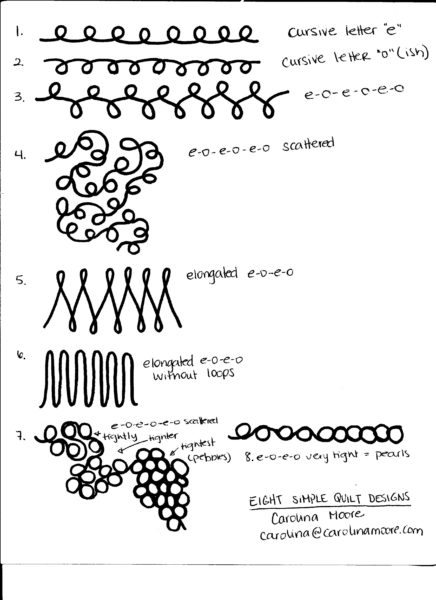 Save
Save