If you're looking to mark your fabric, you have a lot of choices when it comes to fabric marking pens and other tools for marking your fabric. Not all fabric marking pens are created equal, and different pens are ideal for different purposes. Are you marking the back of the fabric for half-square-triangles or are you marking the front for quilting? Is the fabric light or dark? What about options for when you are in a pinch?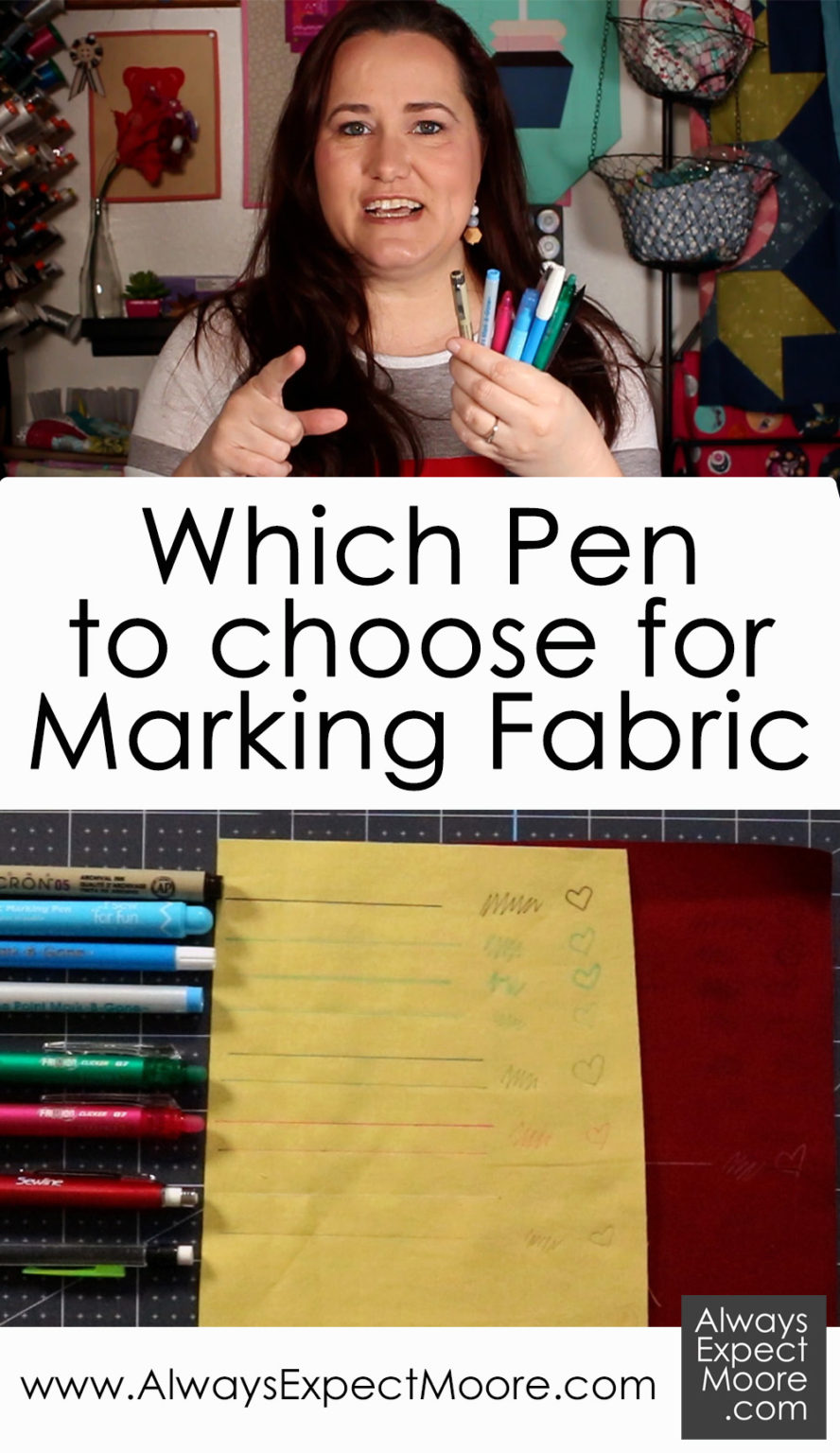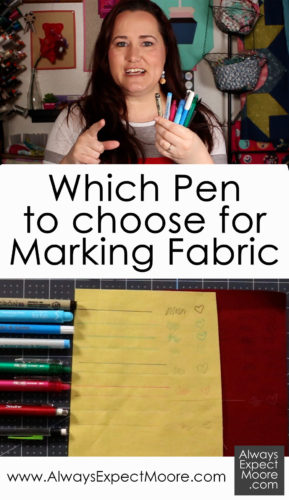 When testing marking pens, you want to understand how visible they are on both light and dark fabrics, and how easy they are to remove after you no longer need the marks.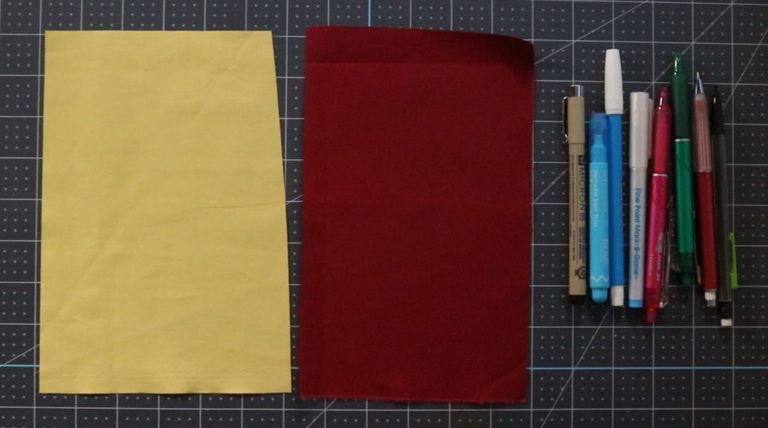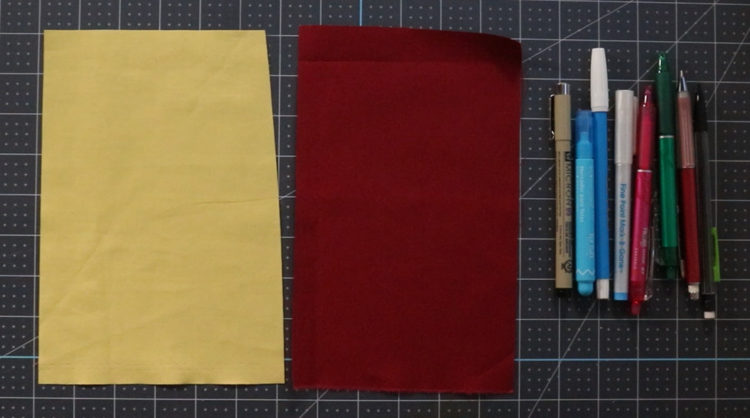 In this video, I show you what the different marking pens look like on dark and light fabric, and how well they do (or do not) erase from the fabric.
Here are affiliate links for purchasing the different pens shown in the video:
Micron Pen – permanent and used for writing on labels.
Felt-tip Water Soluble Pen – for the front or back of quilts. This one makes nice dark lines. You can also find it here.
Second option for Water Soluble Pen – for the front or back of quilts.
Fine-tip water soluble pen – for marking precise lines.
Frixion Pen – watch the video for details on using this pen – recommended for the back of the fabric only. You can also find it here. If you want several colors, you can purchase this set of pens or this set of frixion pens.
Chalk Pencil – can be used for the front or back of quilts. You can purchase lead in different colors if you like.
Mechanical Pencil – uses graphite, and can be used to mark the back of fabric.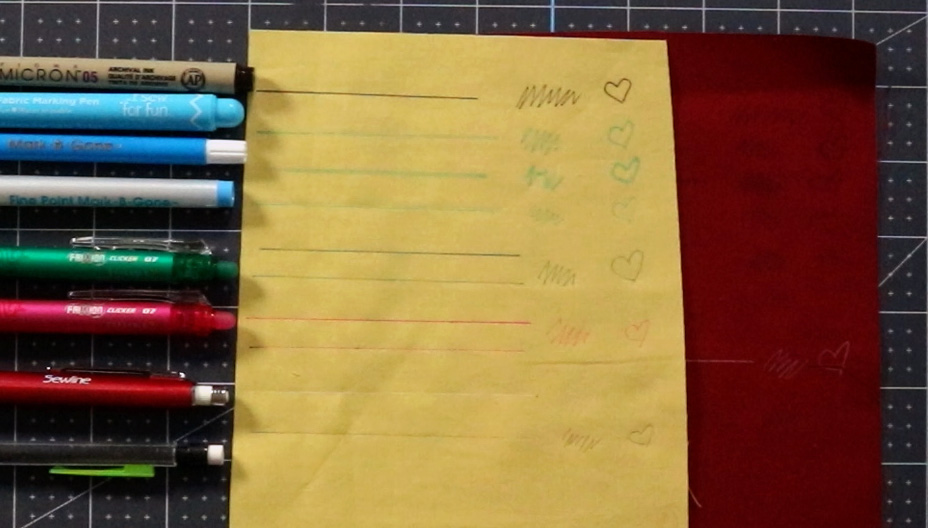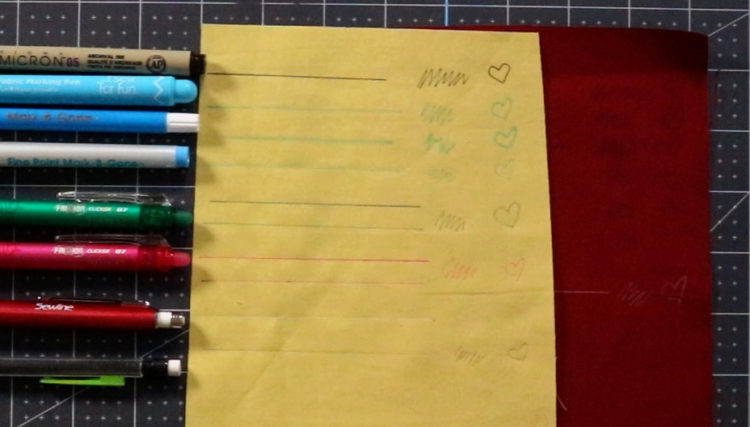 Marking pens are a very popular way to mark fabric, but another option for marking the top of a quilt before quilting is a Hera Marker. This is a great way to draw lines for walking foot quilting, as well as mark of sections of the quilt for free motion quilting. You can watch this video to see how easy a Hera Marker is to use:
You can use these affiliate links to purchase the Hera Marker from the video or the Clover Hera Marker.