Introducing the Turned Up quilt! This fun quilt is easy to make using the Perfect Rectangle Ruler by Creative Grids. What's that you say? No rectangles in sight on this quilt? I know! But this ruler cuts those perfect half-rectangle-triangles to complete the Turned Up quilt.
The quilt is made using seven half-yard cuts of fabric and finishes at 45″ x 45″ – making a perfect baby quilt or focal wall hanging. Use a gradient of your two favorite colors to put together this quilt that has a whole lot of interest! You'll also get to play with partial seams when making this quilt. A super simple technique that will make you feel like a quilting rock star when you say "I made a quilt with partial seams" to someone who has no idea what that is. Because partial seams are actually super, super easy.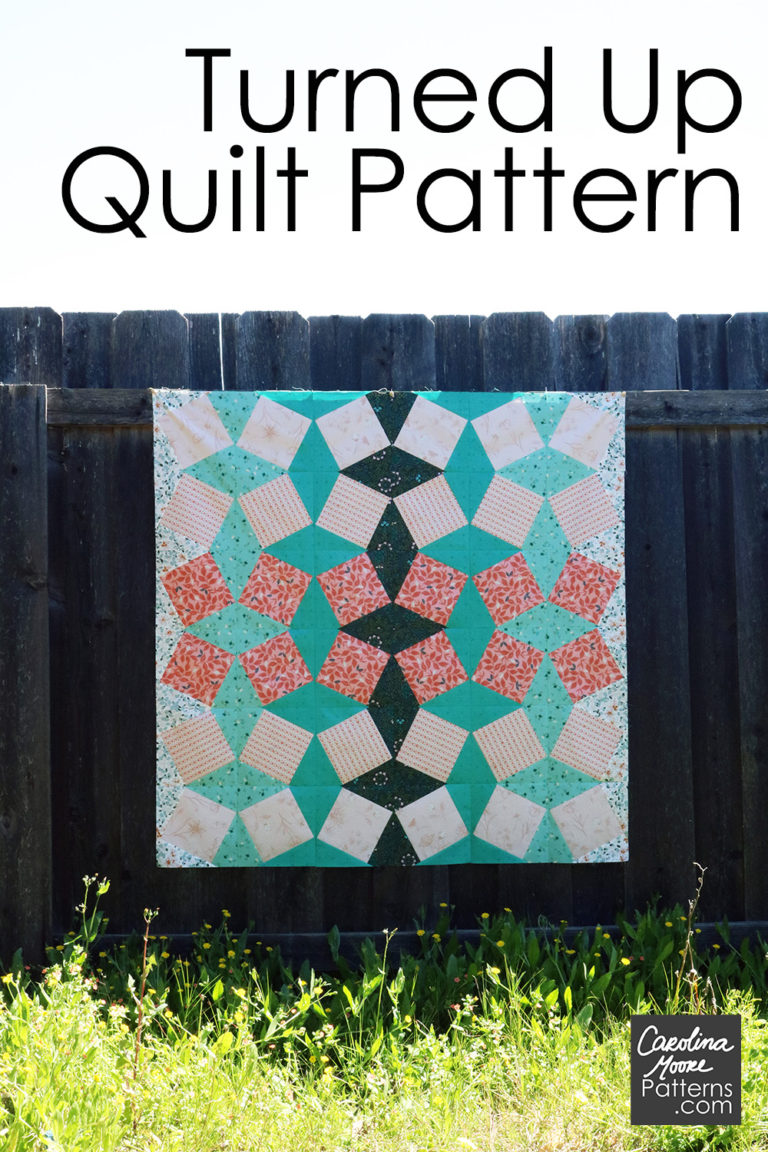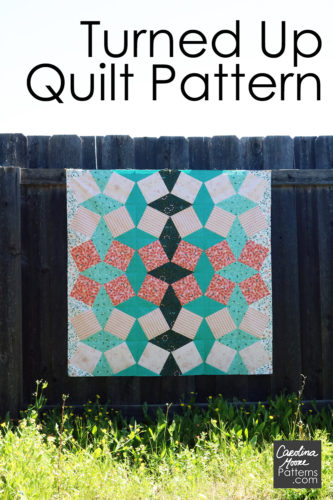 To learn how to use the perfect rectangle ruler used to make this quilt, watch this video:
Use this affiliate link to purchase the Perfect Rectangle Ruler. If you'd like to purchase this quilt pattern, you can shop below:
This is such a fun quilt to stitch up as a baby quilt or wall hanging.