I'm ready for springtime and flowers! That's why this month I made this Orchid Quilt Block to go along with our flower quilt block theme for Quilt Block Mania! Over 25 designers are joining in with their take on a flower themed quilt block, and I designed this really fun Orchid Quilt Block for you! Also, if you change out the colors, you could easily change this block to be an African Violet!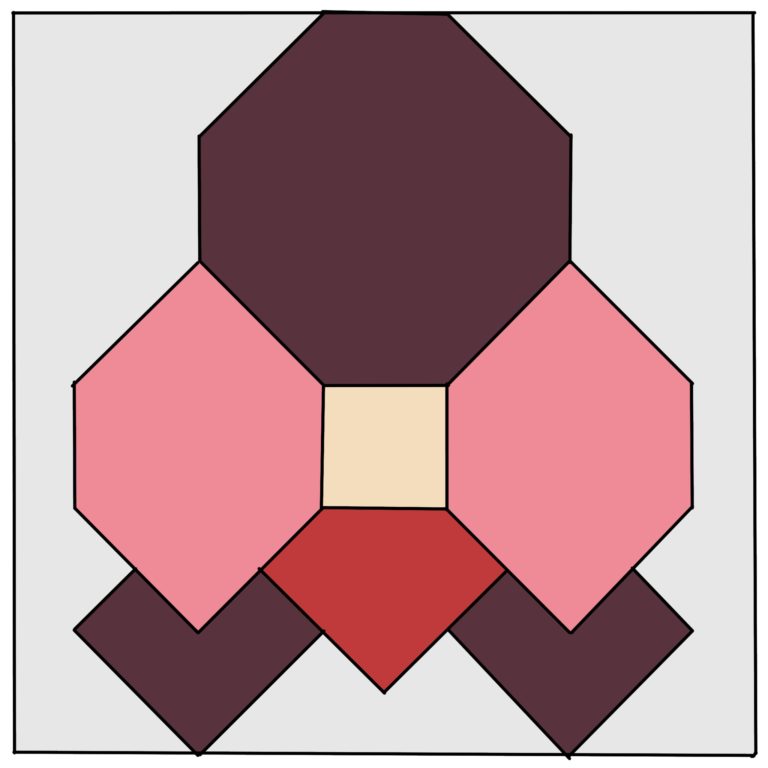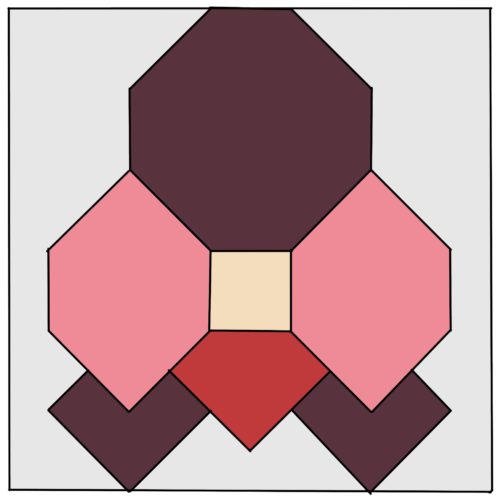 Like most of my patterns, this block is traditionally pieced. You don't need to know how to foundation paper piece to make this block. And, there are no small pieces! The smallest piece you cut to make the Orchid quilt block is 2 1/2″ – so not small at all! You can change up the block to make it in many different colors for a really fun quilt. And different patterned fabrics would work well as solids to get different beautiful floral blocks. You really can't go wrong when you're stitching up orchids.
To get your copy of the Orchid Quilt Block pattern, fill out the form below:
If you enjoyed this block, you'll want to check out my quilt pattern shop as well!
Make sure that you have subscribed to my YouTube Channel so you don't miss any of my quilty videos! I am constantly adding more quilting videos!
Follow these links to see all the other fabulous quilt blocks in this series!
Orchid Quilt Block by Carolina Moore
Rose Garden by Slice of Pi Quilts
Happy Flowers by Carolyn Burgess
Double Flower by Devoted Quilter
Faux Flowers by Blockofthemodotcom
Mod Tulip
Enchanting Echinacea
Rosebud Wreath at Patti's Patchwork
Flower Power – Cotton Street Commons
Dottie's Garden by Heidi Pridemore
Poppies by Duck Creek Mountain Quilting
Pretty Posies at Perkins Dry Goods
Mittens Smells the Roses at Puppy Girl Designs
Wildflowers by Studio R Quilts
Sweetheart Rose by QuiltFabrication
Flower Patch at Orange Blossom Quilt Design Studio
Scattered Petals by Snowy Days Quilting
Scrappy Tulip by Katie Mae Quilts
Happy Bloom Block by Oh Kaye Quilting
Buzz along
Everything's Coming Up Roses by Inquiring Quilter
Spring Posies by Blue Bear Quilts
Four Roses
Pieceful Crocus Focus
Improv Bloom by Love to Color My World
Sue's Field of Flowers by The Quilted Diary