This Birds on a wire Quilt Block is such a fun two-color quilt block to play with! It is fairly simple to make, and the construction is designed so that the wire is pieced last, which makes for a straight wire. No tiny piecing to make sure parts of the wire line up!
You can use whatever colors you like to make your Birds on a Wire quilt block – a blue sky with black or brown birds would look great. I used yellow and purple for some fun contrast. The idea is that these birds on a wire make a fun silhouette.
If you'd like to make a full quilt with birds on a wire, you can make changes to the block. Piece them in a different order, add more of one bird or another, and you'll get a random assortment of birds on your wire.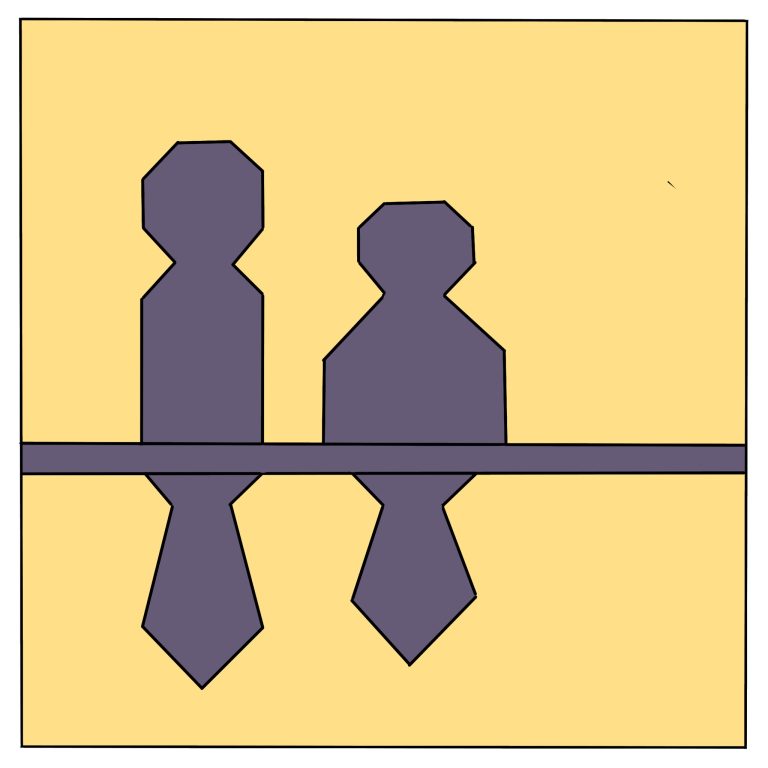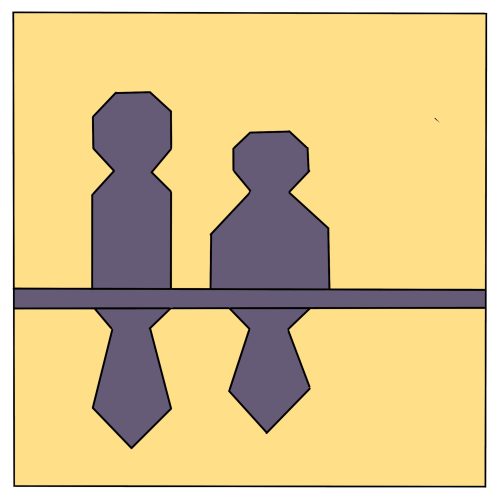 Get the Birds on a Wire Quilt Block by signing up for the newsletter here:
If you'd like more fun bird-themed quilt blocks, check out all these options:
Birds on a Wire by Carolina Moore
Signs of Spring by Inquiring Quilter
Cute Bird by Powered By Quilting
Flamboyance by Becca Fenstermaker
Migration by Patti's Patchwork
Peacock Quilt Block by Appliques Quilts and More
Blue Bird by by Mom and Me Quilting Co.
Chubby Chicken Block by Kaye Collins
Hummingbird Quilt Block by Julia of Inflorescence
Flying in Formation by QuiltFabrication
Birds Circling by Nancy Myers
Lorikeets by Sue Griffiths
Fly Away Home by Scrapdash
Puffin Head by Penny Spool Quilts
Birds in the Air by Perkins Dry Goods
There is always one
Budgie on a Branch by Blue Bear Quilts