We are on Week 6 of our Cricut Maker Block of the Week! Almost halfway through this series, and I'm so excited!! Today I'm showing you the Hourglass Block. We have made half square triangles before, and we have made a 9-patch before, so you will find that this block goes together easily. This is the Cricut Maker Quilt Block Hourglass.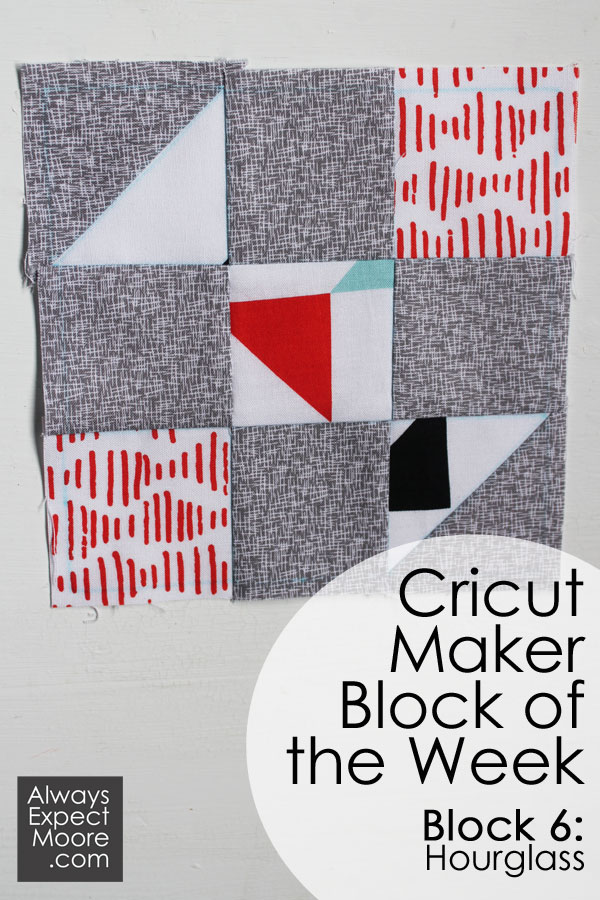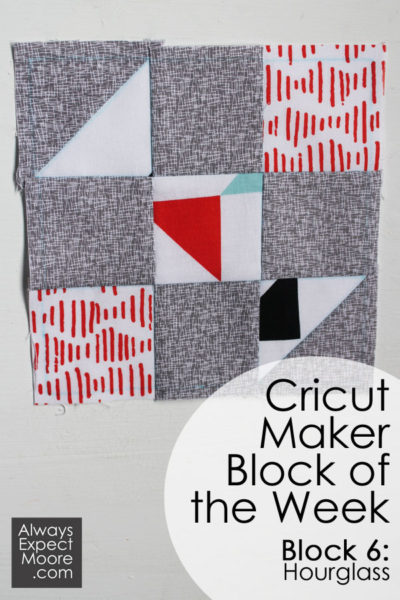 This post contains affiliate links. These links help support this site at no additional cost to you.
If you are just joining in, you'll want to head over to the Cricut Maker Block of the Week Reference Page. There you'll find all the links, files, and information you need to make the quilt – all in chronological order.
You can follow the photos and instructions below, or you can watch this step-by-step video where I show you how to make the Hourglass Quilt Block.
Make the Cricut Maker Quilt Block Hourglass
To make this week's block, you will need the Hourglass Cut File for Design Space. Remember that you have to download this on a Laptop or Desktop computer, then you can save it to Design Space. Once you have saved it to your Design Space files, you can use any device you're logged into Design Space to cut the file.
Once you have cut the pieces, lay them out.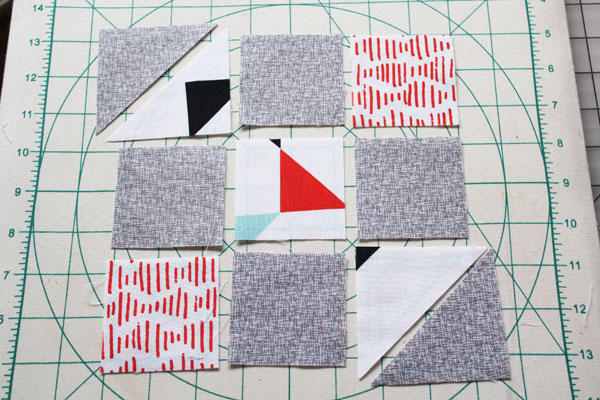 It looks a lot like a 9-patch, but with different corners. Two of the corners are half-square-triangles, and two are a different fabric.
Start by stitching the half square triangles.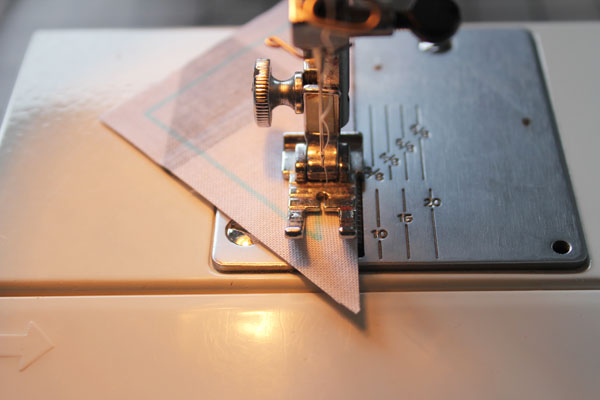 Press the seams to the darker side. Clip off the dog ears.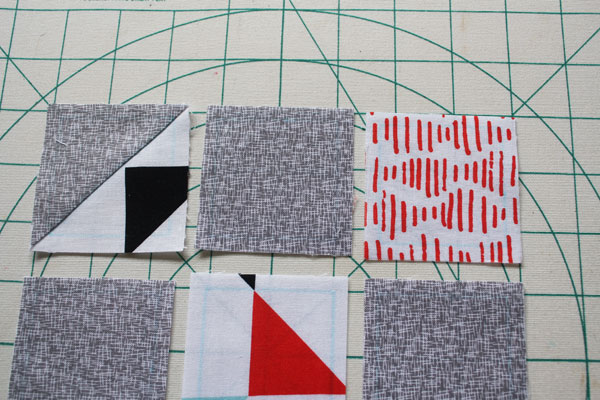 Stitch the pieces together into rows.
Press the seams on the top row in towards the center. This spreads the bulk of the seam from the half-square-triangle. The center row is then pressed out. And the bottom row is pressed in.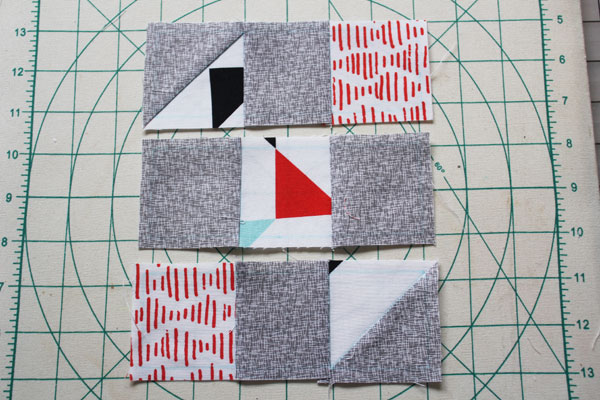 And now you can stitch the rows together to make your block! As you put your rows together, be sure to "nest" the seams. You can feel with your fingers where those two seam allowances line up.
Press the final seams in, and your block is complete!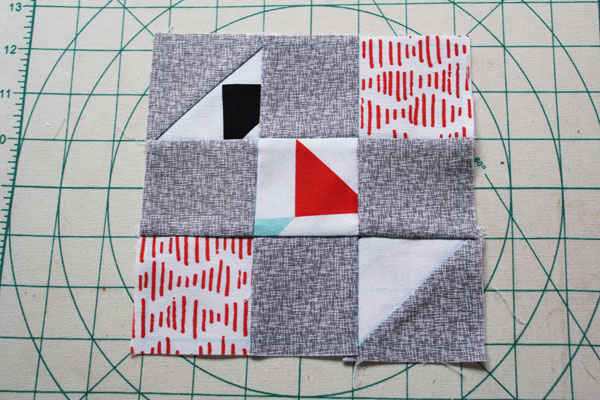 Be sure to come back next week… I can't wait to show you Block 7!!