Welcome Guilds! Here you'll find a list of available classes (if you don't see a class you're looking for please let me know – I'm happy to create a custom class for your guild), as well as free quilt block patterns made especially for guilds. As a long time member of several guilds in the various cities I've lived in, and a former Officer in a Quilt Guild I know how much work it is to put together Guild programming. So, I've tried to take some of the work from you. Enjoy!
Here are all the relevant links you'll need to connect with me:
Guild Resources page
Carolina Moore Blog
Carolina Moore Shop
Carolina Moore YouTube
Contact Carolina Moore: carolina@carolinamoore.com
Free Quilt Blocks for Guilds
These quilt blocks are designed for you to use with your guild. All blocks are a standard size – they finish at 12″. They are designed for beginning quilters, using simple techniques such as half-square-triangles and stitch-and-flip corners. A few of the blocks have some "confident beginner" techniques, but all the patterns are explained in detail as well as fully illustrated to give confidence to even a not-so-confident beginner. Experienced quilters will enjoy the quick and simple patterns, with lots of room for making color and fabric choices.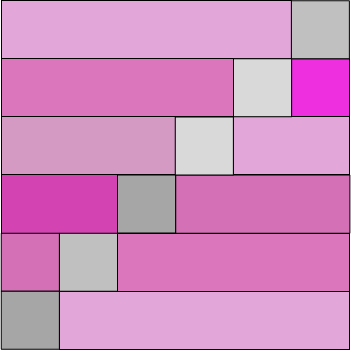 As you know, simply taking a quilt pattern off the internet to share with your guild can violate the copyright of the pattern designer. I have already included permission right on the pattern for guilds to copy and distribute these patterns, both electronically and in print form, as needed.
You can use the quilt blocks for "Lotto Blocks," where guild members make as many blocks as they want to bring to a meeting, with one quilter chosen as a winner to take home all the blocks. You can also use them for charity quilts, opportunity quilts, and more.
There are two different collections of blocks. There are "seasonal" blocks which are fun motifs that you can use depending on the season, and there are geometric-shaped blocks that are designed to be incredibly scrappy to make for really fun quilts when all the blocks are put together. You can use one collection or both for your guild.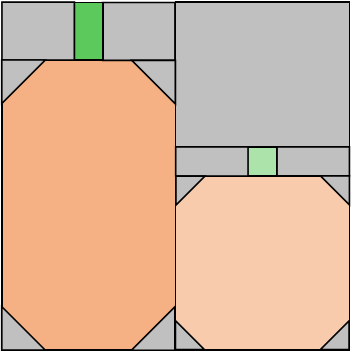 The collections are not yet complete – you'll get an email to the address you enter below as more blocks are added.
Sign up here and you'll be sent the link to the folders with the free patterns.
Available Classes
Here is the current list of my most popular classes. Custom classes are available on request. I regularly post videos on my YouTube Channel, and many of these can be expanded to create a custom class.
Lectures
Cutting Machines and Quilting
Cutting machines can make quilting faster and more accurate. But with so many options, how do you know which tool is right for you? In this 1 1/2 hour lecture, students will learn about the Cricut, Accuquilt, and Sizzix machines designed to cut fabric. We'll review how they work, what the best cases are for using these machines, and what the short and long term investments are for owning these machines. Machines will not be sold by the instructor, but links to the manufacturer websites can be made available if students want to purchase the machine. – $300 up to 50 guests.
My Favorite Rulers
As a quilter for nearly 30 years, Carolina has developed an addiction to quilting rulers. In this 1 1/2 hour lecture with live demos, learn about her favorite quilting rulers, and how they make projects easier. You're sure to learn more about these fabulous tools and possibly discover a few that you need to add to your sewing room! – $300, up to 50 guests.
My Favorite Notions
If you love the Notions Wall at a quilt shop, you'll love this 1 1/2 hour lecture-demo. Learn about new and new-to-you notions that make quilting easier. From a seam roller to diagonal seam tape to pre-cut battings and scrap tape, you'll learn about fun tools and new projects. Designed to have you leave inspired to have more fun in your sewing room! – $300 up to 50 guests.
Hands-on Classes
Log Cabin Heart Quilt/Scrappy Pumpkin Table Runner
Available as a 3-hour or 6-hour class. In this class, students will learn how to use the Curvy Log Cabin Trim Tool to create scrappy curved log cabin blocks. In the 3 hour class students will make significant progress towards the Log Cabin Heart Quilt or the Scrappy Pumpkin Table Runner. In the 6 hour class most students will be able to complete one project, and quilting plans, binding, and hanging sleeve options will be demonstrated as well. Pattern and ruler are required for the class. – $500, up to 20 students.
Quilted Hoodie
Quilted Coats are lovely, but a quilted hoodie is so much more versatile. A hands-on version of the popular YouTube video on making a Quilted Hoodie, sew along and ask questions as we make this partially improv, partially planned project together. This class can be offered as a 3 hour class with homework recommended in advance in order for students to make meaningful progress in the class. 6 hour class is recommended. – $500/3 hour class, $700/6 hour class up to 20 students.
Nesting Baskets
A useful and easy project! In this 3 hour class, students will be able to finish at least one nesting basket from start-to-finish. Industrious students may finish 3 or 4. Learn how easy it is to make a simple nesting basket in this class. We'll review boxed corners, attaching handles, interfacing types, and edge stitching. A great class for students wanting to get into bag making, as this class teachers beginner bag-making skills. $500 up to 20 students.
Basic Free Motion Quilting
Free motion quilting their own quilts on a domestic machine is a goal for many quilters. With her "one simple motion" approach, Carolina teaches quilters 8 simple designs. In this 3 hour class, students will learn about planning their quilt design, and how these simple designs can look anything but simple when combined on a quilt. $500 up to 20 students.
English Paper Piecing
In this 3 hour hands-on class, students will learn how to choose fabrics and cut them for English Paper Piecing, how to both glue baste and thread baste shapes, how to work with the most common EPP shapes (the hexagon and diamond), and how to fussy cut fabrics. $500 up to 20 students.
For more details on classes and availability, email carolina@carolinamoore.com