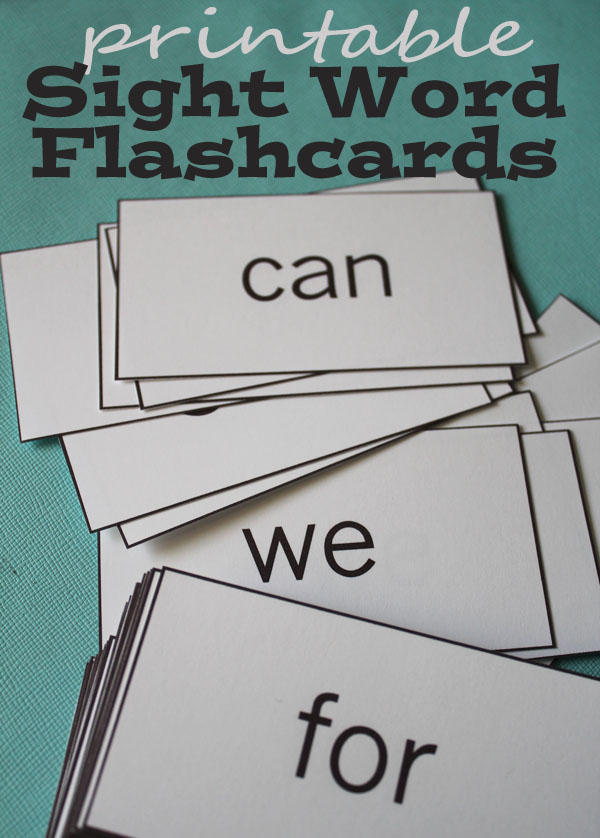 I've made some sight word flashcard printables for you. But I'm going to ask you to NOT use them like normal flashcards. Ok, maybe sometimes. But rarely. Because flashcards are boring. Maybe don't even call them sight word flashcards. Maybe call them Sight Word Game Cards. Because while you can use these Sight Word Flashcard Printables like standard flashcards, you should really use these sight word flashcards for playing games. Yesterday I shared my Sight Word Jumping Frog Game, and I'll be sharing more fun sight word games later this week… for some of them you need flashcards ahem, I mean Game Cards. So I thought I'd whip some up for you.
I have 8 pages of flashcards, each with 8 words. I used the Dolch Sight Words for Primer and Pre-Primer. I didn't include all of them, so I added a blank sheet if you want to make more. I made them in PhotoShop Elements, the font is Quick Type (size: 60 pt).
Print the Sight Word Flashcard Printables out on cardstock – plain or a light color if you like. I'd suggest printing two sets while you're at it, because some games require duplicates.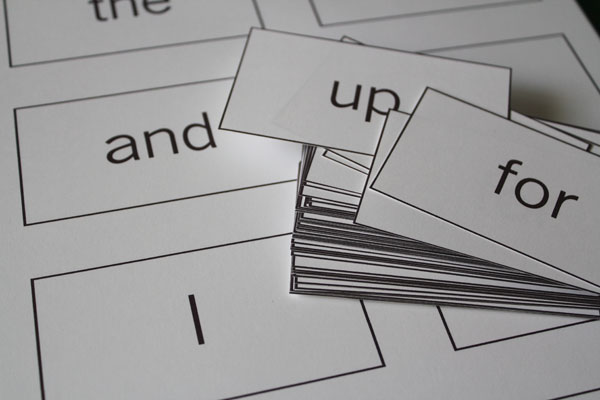 Sight Word Flashcards Page 1 – the, to, and, a, I, you, it, in
Sight Word Flashcards Page 2 – for, up, is, go, we, can, see, not
Sight Word Flashcards Page 3 – one, my, me, big, come, where, here, make
Sight Word Flashcards Page 4 – he, was, that, she, on, they, but, at
Sight Word Flashcards Page 5 – with, all, there, out, be, have, am, do
Sight Word Flashcards Page 6 – did, what, so, get, like, this, will, yes
Sight Word Flashcards Page 7 – went, are, now, no, came, good, too, saw
Sight Word Flashcards Page 8 – well, who, new, must, soon, ate, say, please