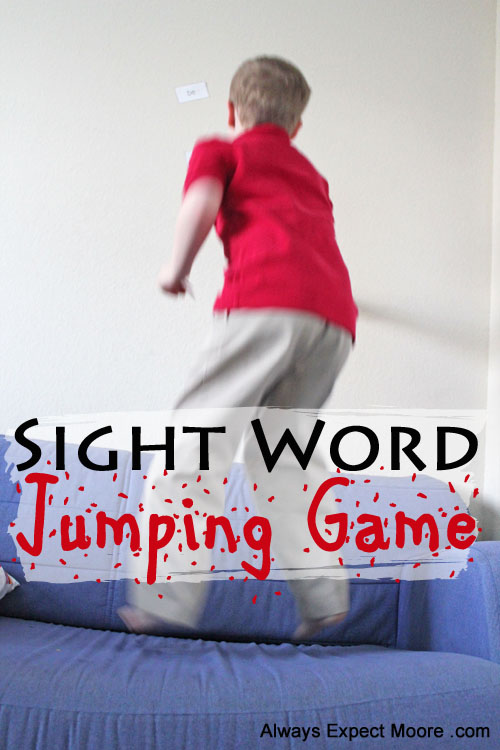 All week long I've been sharing different sight word games. Today, I thought I'd share with you a little different way of getting your child excited about sight words. Jumping on the couch. You don't have to actually have them jump on the couch, they can jump from the floor… but sometimes getting to break mom's rules makes learning just a little more fun!
Supplies:
Printable Sight Word Cards
Frog Tape
Roll up pieces of frog tape and put them on the back of each sight word card. Use 8 or so cards at a time.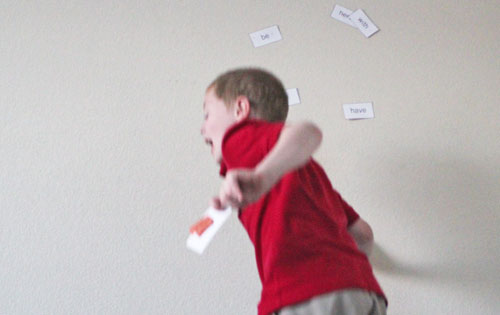 Ask your child to pick up a sight word card, calling them by name. "Pick up 'you'." "Get 'he'." Once they pick up the right word, they bounce on the couch to try to stick the word as high up as possible on the wall. As they put up the words, comment using the words. "Wow! 'Yes' is up higher than 'go'!" "Aw, man! 'I' didn't get as high as 'me'."
Once all the words are up, have your child sit next to you, and talk about which word is the highest, which is the lowest, and which are the same height. You're discussing spacial relationships while also learning sight words! Once you have talked about the words, have your child take down each word, calling out the name of the word as they take it down.
Keep playing, using the same words, or different words.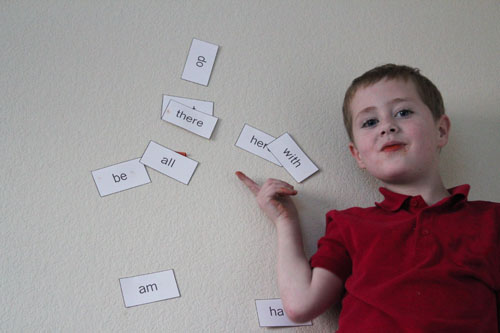 Your kiddo will have fun, get a little exercise, and learn their sight words!