The Sparkler quilt pattern looks like an intense quilt to make, but is simple to make using the Starburst 30 Degree ruler by Creative Grids. Using two red prints and two blue prints in addition to a blue and white solid adds a lot of movement and interest to this quilt.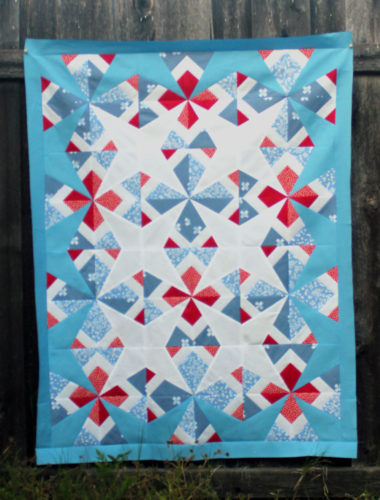 A small quilt that is perfect to use as a BBQ table topper or a simple picnic blanket, this will be your go-to quilt for summer festivities.
To make this quilt, you'll need the Starburst 30 Degree ruler. (Affiliate Link) You can buy the Starburst 30 Degree Ruler here. This video shows you how easy it is to use:
The Starburst Quilt is free, but for a limited time only! Sign up for my email list to get your free pattern.