This month's free quilt block theme is graduation. One of my favorite things about graduation was always the awards that were given out – highest score, most improved, achievements, athletics, and more. So I designed this award ribbon quilt block. You can use the negative space to the left of the ribbon to include the name of the school or institution, and the details of the award. Or, you can just make the award portion of the block, and present it as the award, with a label on the back providing the details.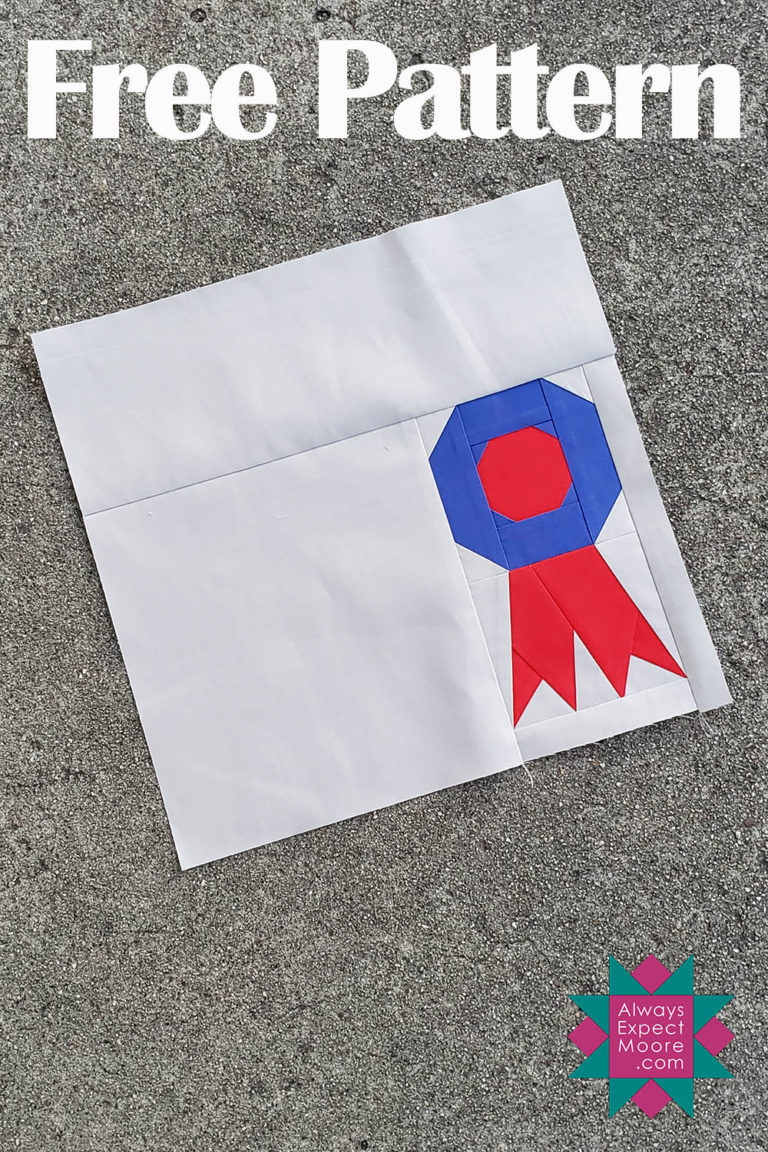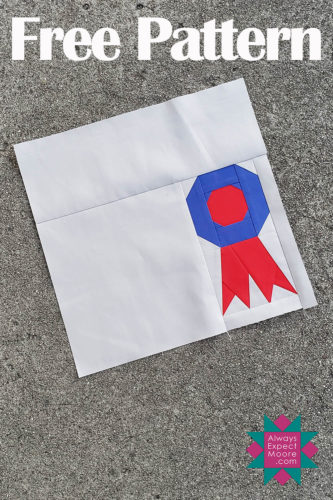 When I make a free quilt block, I like to use traditional piecing methods because I really want everyone to be able to make them. For this block, I went with Foundation Paper Piecing. If you haven't yet tried foundation paper piecing, it is a very simple technique and gets you wonderfully accurate results. I have a video on foundation paper piecing that will show you the basics, which is all you need to make this block.
To get your copy of the Award Quilt Block pattern, all you need to do is sign up for my newsletter here. The system will automatically send the pattern to your inbox. If you're already on my list, you'll get the link in your regular email from me. If you can't easily find it, you can check your spam or junk folder.
Check out all these other graduation themed quilt blocks:
Award Ribbon by Carolina Moore
Graduation Day by Sarah Marcina
Super Grad by Heidi Pridemore
Class of 2021
Wise Owl by Blue Bear Quilts
Dear Mr. Vernon . . .
Graduation scroll by Duck Creek mountain Quilting
Grad Cap by QuiltFabrication
Graduating Steps by Patti's Patchwork
Butterflies are Free by PhoebeMoon Designs
Lucky graduates from Puppy Academy
Party Banner by Slice of Pi Quilts
Success by Inquiring Quilter
Hooray for Me!
Graduation Cap at Oh Kaye Quilting
Up, Up, & Away by Pretty Piney Quilts
I DID IT by Cotton Street Commons
Owl Graduate by Appliques Quilts and More
Shining Star by Color My World