I love so many things about this quilt. It is simple to make. You can customize it to the favorite colors of the recipient. And it uses FUSSY CUTTING. Which is basically my favorite. This is the perfect time to go through your stash and justify all the adorable prints you've been collecting (not that a fabric stash ever needs to be justified, in my opinion… but it is nice to do it every now and then just for funsies).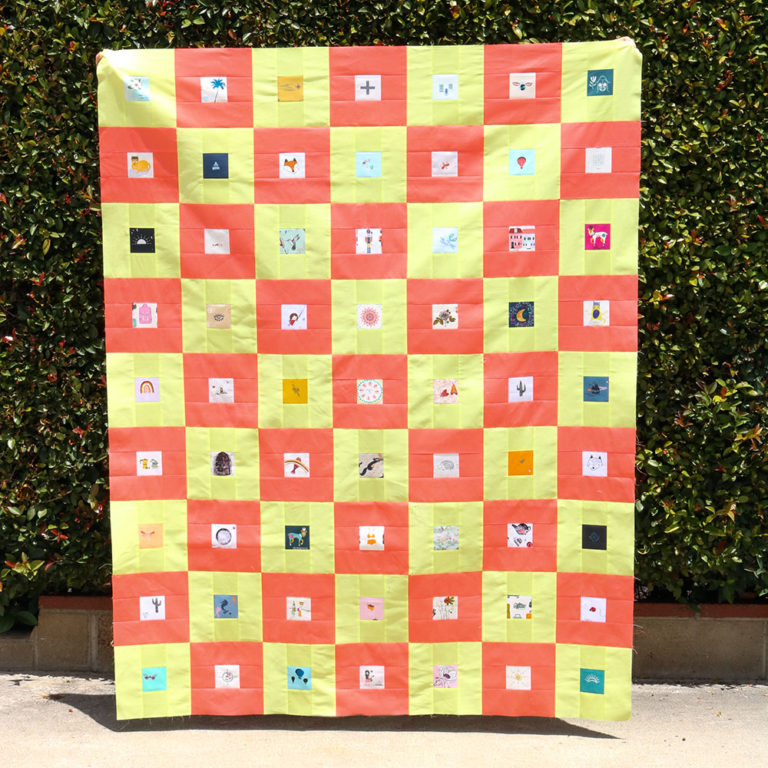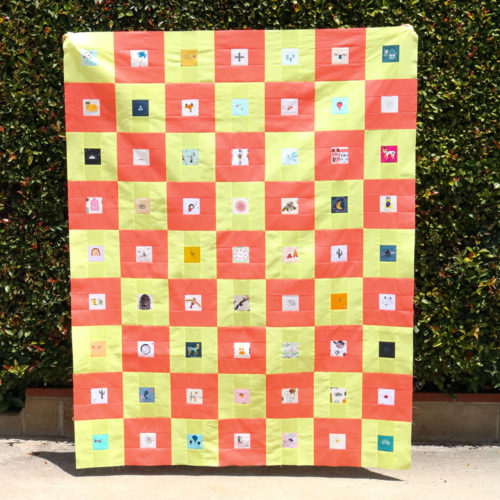 To fussy cut the centers, I used the (affiliate link) 6 1/2″ Square it up and Fussy Cut Ruler by Creative Grids. It makes it so easy to fussy cut fabrics! You can watch the video below to see how simple it is to use.
I fussy cut dozens of different fabrics to use in the quilt. It was so much fun figuring out which part of each print to focus on. For some it was obvious. For others, I couldn't choose … so I selected a couple different motifs! This would be a fun quilt to make as a "matching" game. Cut 2 of each motif, then scatter them throughout the quilt. The lucky recipient can play games to see how quickly they can find the matches in the quilt!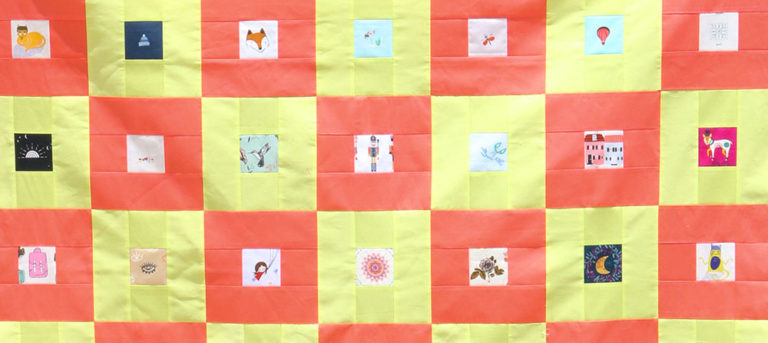 You can purchase this pattern from my site here: