Hey Quilting Friends!
I'm over-the-moon excited to share with you that I am now an Influencer with Baby Lock! This is such an incredibly amazing opportunity, and I'm thrilled! They have so many incredibly talented influencers on their team, it is an absolute dream to be in their company. Today is another day where I'm absolutely pinching myself in disbelief that this is what I get to do. If I could, I'd go back in time to third-grade me, and sixth grade me, and ninth grade me, and so many of the other past versions of myself who stressed about what she was going to be when she grew up, and whisper in her ear. While she is wondering, "Should I be a teacher? Do I have the talent to be an Artist? What will it be like as a woman in business?" I would tell her not to worry. She has a place in the world, and it just hasn't been invented yet.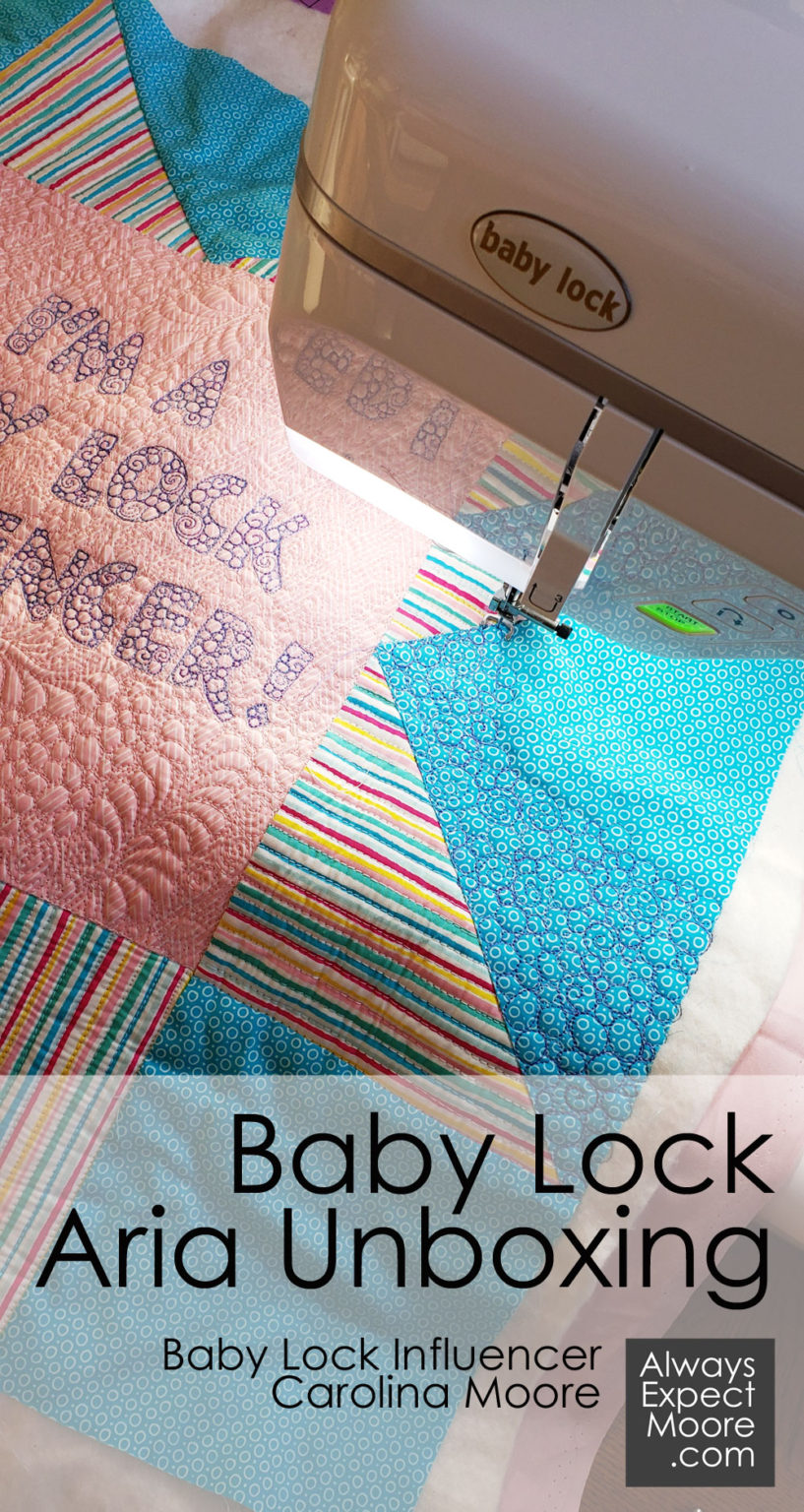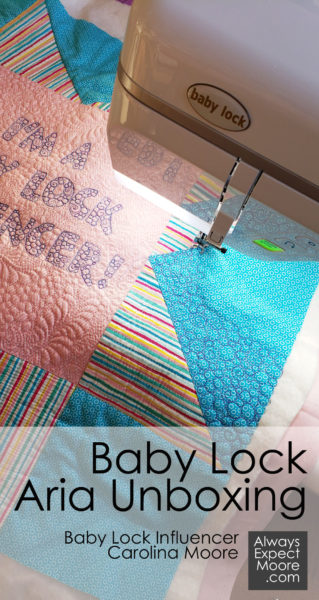 As part of my work with Baby Lock, I'll be sewing on two of their machines. The Baby Lock Jubilant, which you've already seen me sewing on. It is a fabulous machine that I can quickly pack up to take with me to a sew in, and is great to stitch on at home. The second machine is the Baby Lock Aria. I can't even tell you all the fabulous things this new machine can do, because I've barely finished taking it out of the box! Here is the video I took of the unboxing process. If you watch through to the end you'll see the magic of the needle threader on this machine!
Also, I find the best way to learn a new machine is to just jump in and start. So, after I set up my new Baby Lock Aria, I stitched up a mini quilt, basted it, and did some free motion quilting. It has been months and months since I did any free motion quilting, and it felt so good to move fabric under the needle again. I need to do it more often. Lots more often.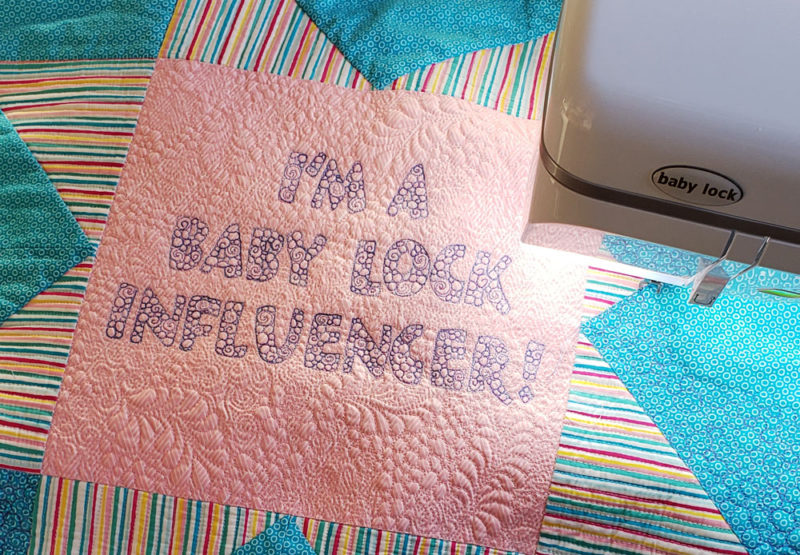 My mini quilt isn't quite done yet – I need to finish the quilting in the blue corners and edges. But I had lots of fun putting this together.
And here is the back. For reference, that center part is 11 1/2″ square. So yes – those are some tiny stitches! And the Aria was such a dream to stitch with. The stitches are tiny and perfect and I just love it.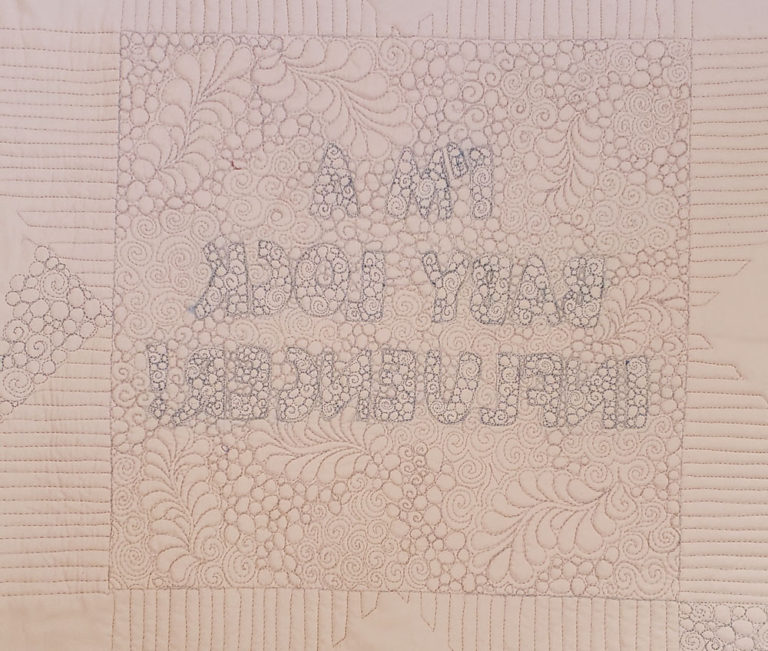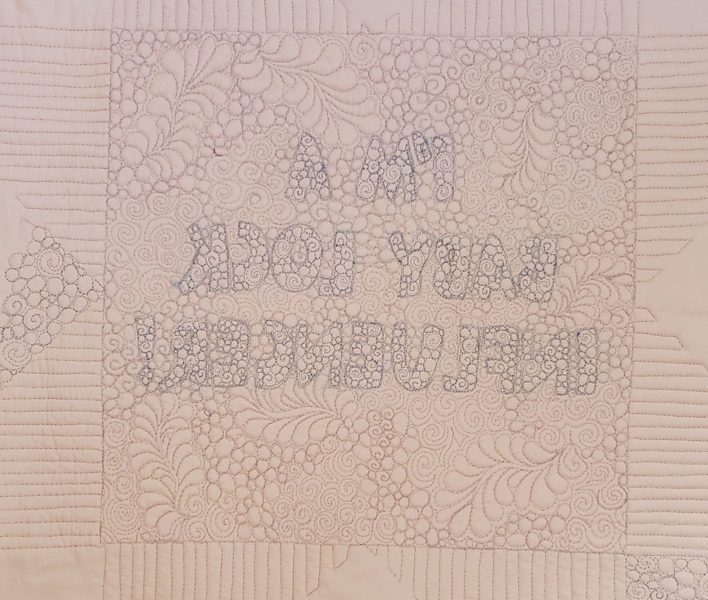 Let me know if there is anything about these machines that you'd like me to share with you! I can't wait to learn more about my new Aria and explore all the amazing features it has!