This month's new quilt is the Ball and Chain Quilt. It uses the Scrap Crazy 6 Template from Creative Grids. The Scrap Crazy 6 template is designed for using scraps, but you can also use yardage like I did here to make a more curated looking quilt. And, these Scrap Crazy 6 Quilt Templates allow you to easily cut out pieces – you don't need to double-check that you have the right markings on the ruler when you're using these templates. Just cut out your pieces and you're ready to quilt!
The Ball & Chain quilt is made using a simple method for making quilts. First you make all of the rows, and then you put the rows together to make a quilt. Many of these rows are made out of quilt blocks, but there are sashing-like strips between the rows. These give the eye a place to rest because the rest of the quilt has so much going on. Which is hard to believe because this quilt is really only made using 2 blocks!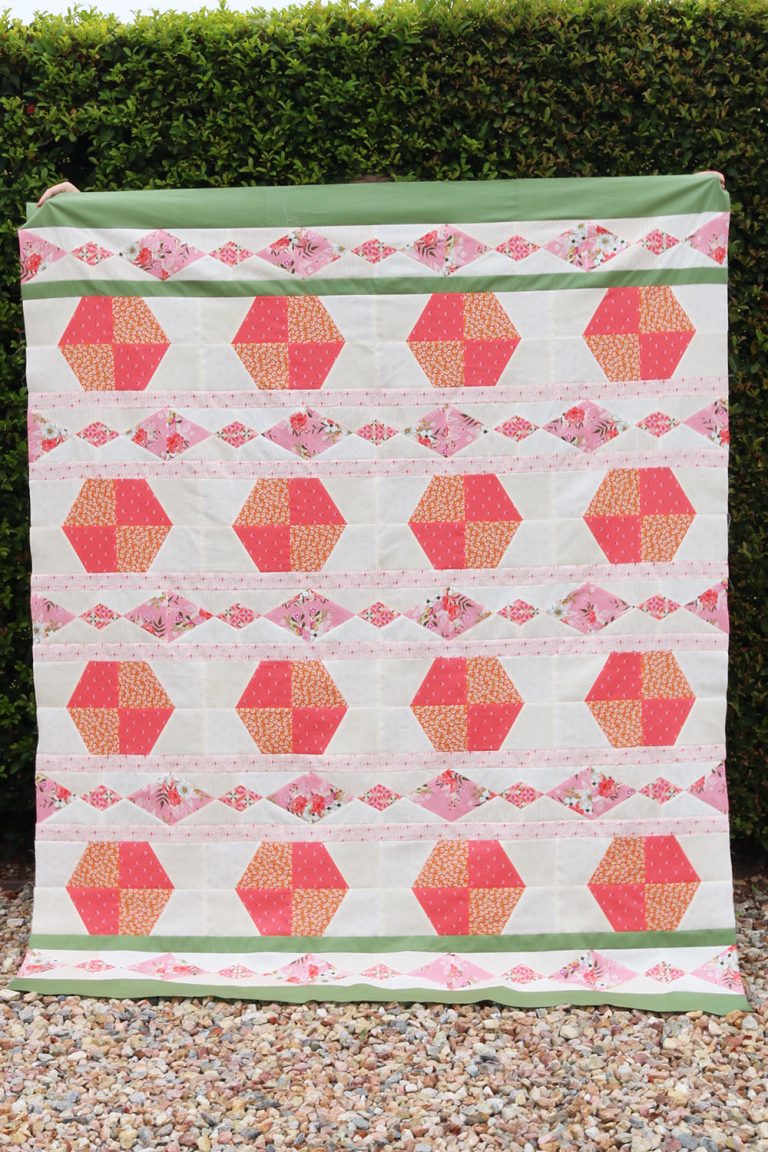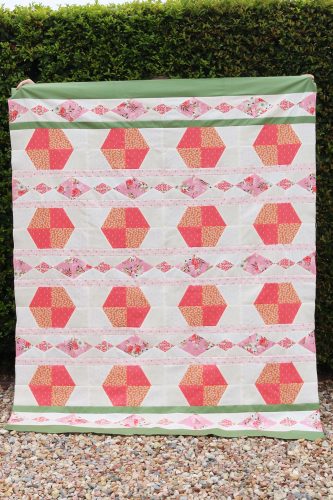 Learn how to use the Scrap Crazy 6 Template by watching the video I created. You'll see that these templates are perfect for scrappy quilts, but also so much more!
Get the Scrap Crazy 6 Templates using my affiliate link at Fat Quarter Shop, or if you'd prefer to buy through Amazon you can use my Amazon affiliate link to get the Scrap Crazy 6 Template set.
If you'd like to download the Ball and Chain quilt pattern, you can purchase it below: