This Christmas (or holiday) gift block is perfect for any gift-giving occasion. You can change up the colors to make a fun birthday gift pattern or other fun seasonal gift! Make one block for a mini quilt, or several to make a full quilt!
This quilt block is part of Quilt Block Mania – a monthly series where I connect with other quilt pattern designers, and we all share quilt blocks around a theme. This month's theme is Winter Celebrations … so there are lots of fabulous quilt block patterns! Some designers only offer their pattern free for the first month, so be sure to head over and get your free patterns while they are still free! I have links to all the patterns down below.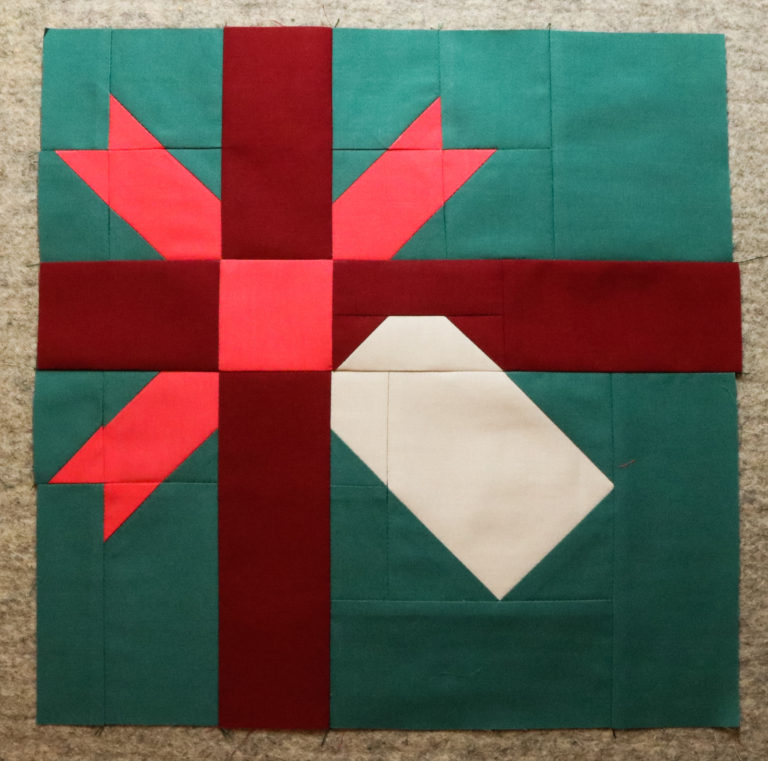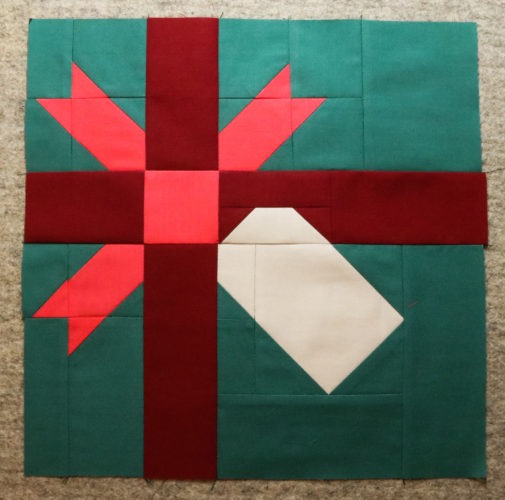 Get your free Gifted quilt block pattern by signing up below:
Check out all these other great blocks. Some are only free for a limited time – so get your block patterns now!
Christmas Wreath by Slice of Pi Quilts
Baby Sue's First Christmas
Celebrate by Inquiring Quilter
Gifts at Always Expect Moore
Snowflakes by Blockofthemodotcom
Gifts of Friendship
Fireworks at duck creek mountain quilting
Wreath & Chain at Stash Bandit
Christmas Star by Michelle Renee Hiatt
Adirondack Mountain Quilt Block
A Present from Penny
Candlelighting at Pretty Piney Quilts
Poinsettia from QuiltFabrication
Harbor Holidays at Blue Bear Quilts
Christmas Cracker at Perkins Dry Goods
Sparkling Spruce at Patti's Patchwork
Jingle All the Way at Orange Blossom Quilt
Snowflakes & Candy Cane Trees at Quilt Moments
Tower of Gifts by Oh Kaye Quilting
Winter Memories by Carolyn Burgess
Holiday Block by Seams to Be Sew
Ticker Tape Tree at Devoted Quilter
Evergreen by True Blue Quilts
Merry and Bright at Around the Bobbin
Ski Vacation