I'm so excited to share with you my new Pocket Advent Calendar Pattern! There are so many things I love about Christmas, and Advent Calendars are absolutely one of them! A little gift every day as we lead up to the big day? Count me in!! I've designed two different versions of this Pocket Advent, and included instructions for both in the same pattern. The Wall Hanging Pocket Advent is 22 1/2″ x 28″, with 4 1/2″ x 4 1/2″ gusseted pockets. The Mini Pocket Advent is 12″ x 12″ and has 3″ x 3″ gusseted pockets. The gussets make the pockets so much roomier to fit in fabulous gifts!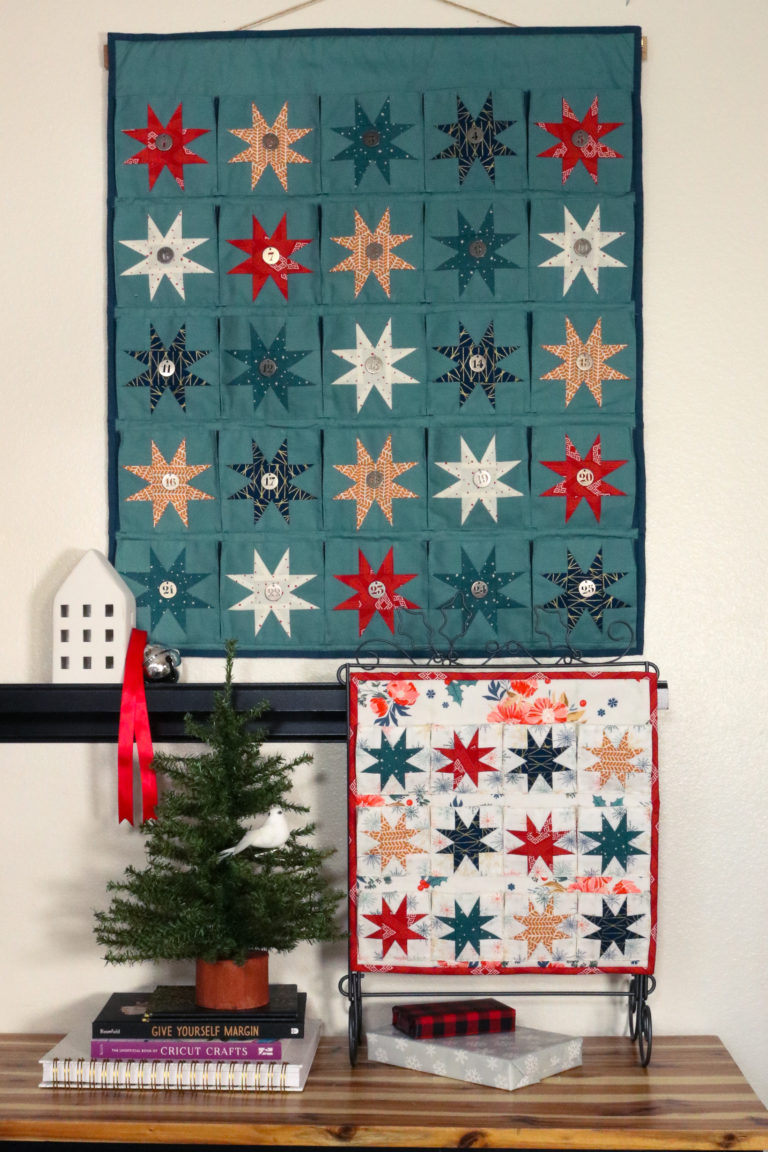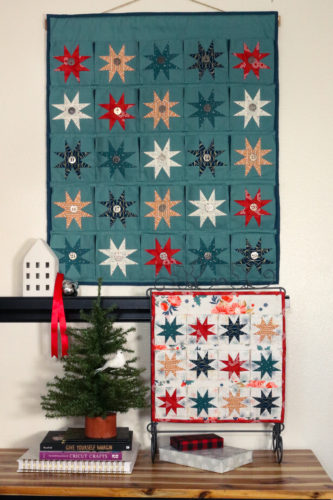 This post contains affiliate links which provide a commission to this site at no extra cost to you.
To make the Pocket Advent Calendar, you'll need the Creative Grids Strippy Star Tool. This is one of my absolute favorite rulers. It is inexpensive, easy to use, and makes stars in so many sizes – and so easily! The Pocket Advent is at least the fourth time I've used the Strippy Star Tool. Get your Strippy Star Tool at the Fat Quarter Shop.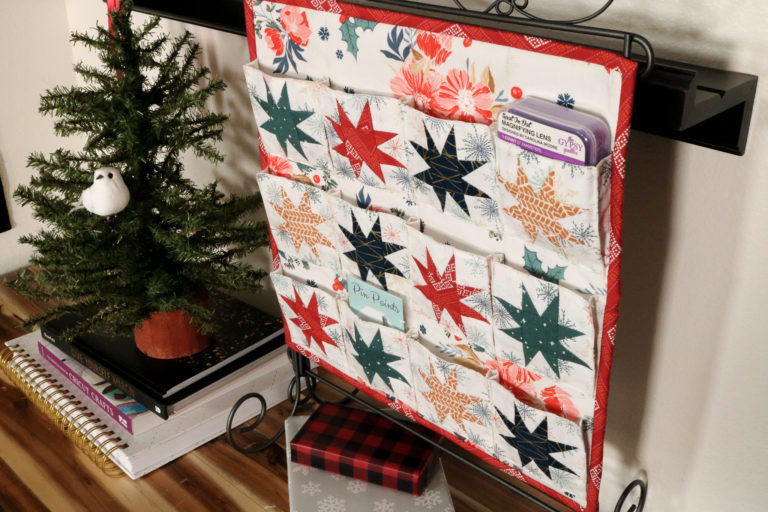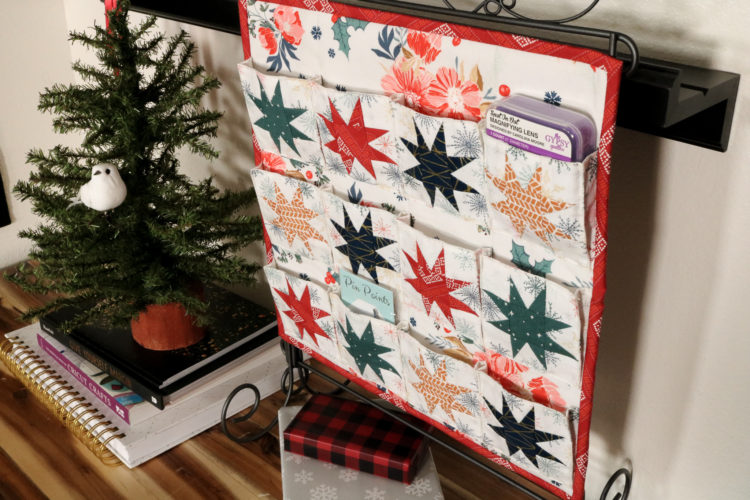 Learn how easy it is to use the Strippy Star Tool in this video:
You can add numbers to your Pocket Advent however you like. You can put tags on the gifts with numbers on them, you can embroider numbers on the pockets, you can cut vinyl numbers with your cutting machine to add them… I chose to use these Tim Holtz Number Charms to add the numbers to my Advent. They already have holes in the top, and were super quick and easy to stitch on.
The 12″ x 12″ Mini Pocket Advent fits perfectly on this 12″ wire frame. This allows you to stand the Mini Pocket Advent on a side table or on the mantel.
My versions of the Pocket Advent Calendar were made using Maureen Cracknell's "Cozy and Joyful" fabric for Art Gallery Fabrics.
You can purchase the Pocket Advent Calendar here:
The Mini Pocket Advent, it turns out, is perfect for tucking in leftover Halloween Chocolates!