I'm so excited to share this Family Crest Quilt block with you! This is such a simple block to make. Yes, it does have two curved units in there – but they are really not hard to make at all (I promise!). This free family crest quilt block is for this month's Quilt Block Mania, where the theme is "family." There are a couple dozen other quilters who are sharing family-themed quilt blocks as well. Be sure to scroll down to check out all the other family themed quilt blocks!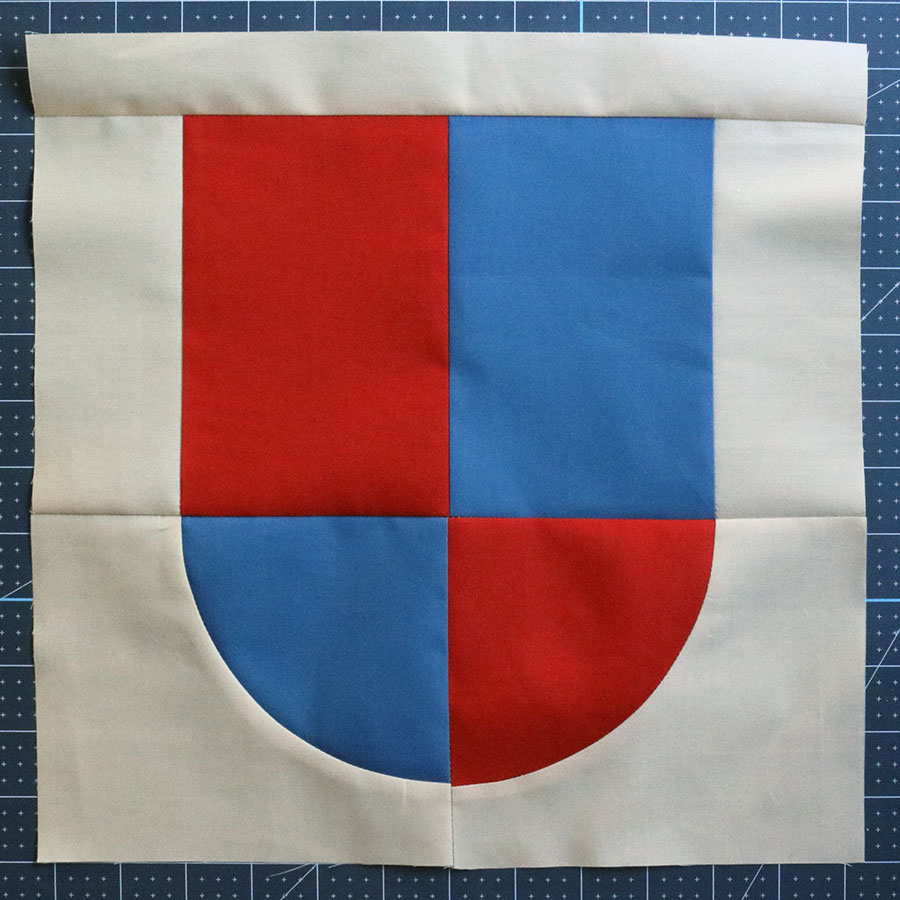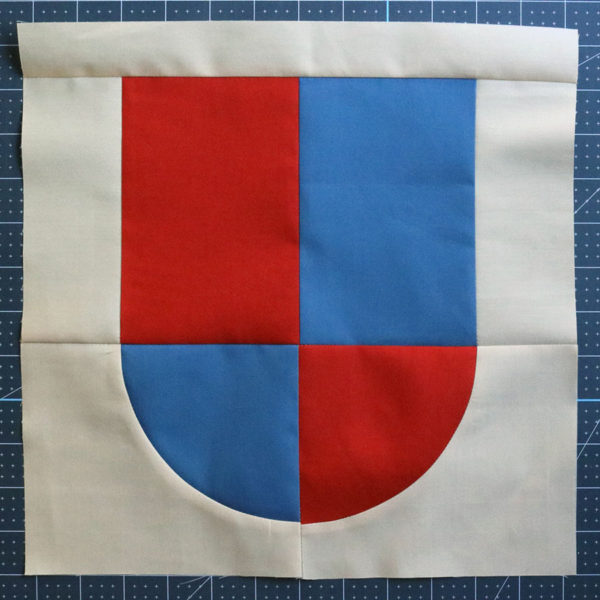 I know some people have heard the vicious rumor that sewing curves is hard. I want to show you how easy it is to sew curved quilt blocks, so I made this video to show you how … click the link to watch the video!
This quilt pattern is a free download for anyone signed up for my email list. Sign up below to get added, and I'll send you the download link to get your pattern!
About 3% of people have trouble getting added to the email list. If you don't get the email right away (and you've checked your spam and promotions folders), let me know – carolina@carolinamoore.com.
As I mentioned, there are other quilt pattern designers who have designed family-themed quilt blocks. Check out all these other fun Family themed quilt blocks – some are free indefinitely, but some are free for a limited time only, so get them while you can!
Warming by the Fire
Paper Chain Family at Slice of Pi Quilts
Family is Love
Family Quote Pineapple Block by Blockofthemodotcom
Family Pumpkin Pickin' Day
Family Crest at Always Expect Moore
Old Rocking Chair at Duck Creek Mountain Quilting
Love@Home at Stash Bandit
Sisterhood by Michelle Renee Hiatt
Glimpse of Home at Scrapdash
We Are Family by Heidi Pridemore
Family Trees at Pretty Piney Quilts
Family is the Heart of Home by QuiltFabrication
Gathering by Blue Bear Quilts
Sister's Choice at Perkins Dry Goods
Every Family Has One at Patti's Patchwork
Orange Blossom Quilt
Wonky Nesting Hearts
Family Photo Block
Celtic Trinity Knot by Appliqués Quilts and More
Scarecrow
Family Ring at Devoted Quilter
Tartan Block at True Blue Quilts
FindSewingStuff.com
Flying Geese Family by Tacy Gray
Family Heart by Amarar Cracions