Looking for a fun project to make with the kids in an afternoon? This Water Floss Fairy is part of a set of 3 different fairies that are simple to make. All the felt and vinyl is cut on the Cricut Maker, and then you put it all together to make a sweet fairy in her own little fairy pocket!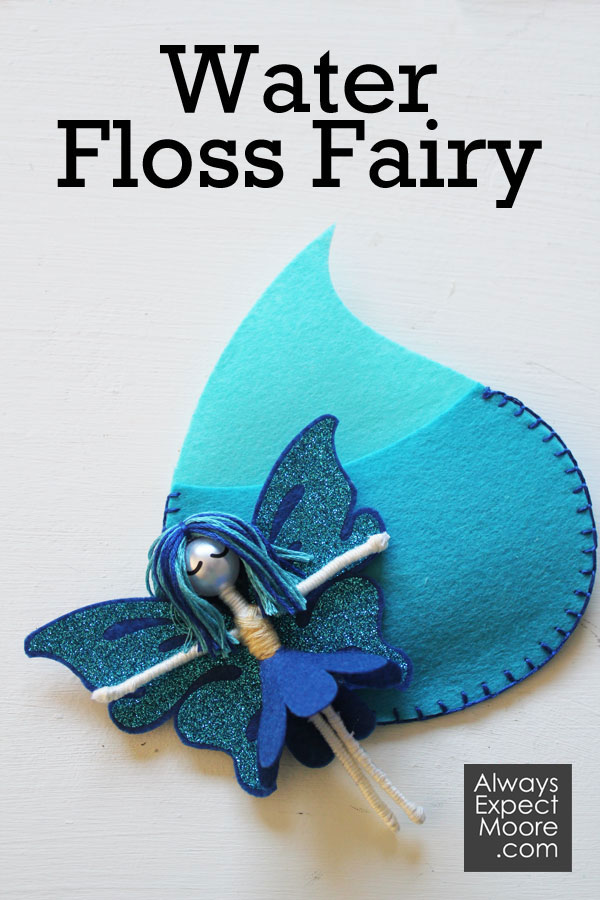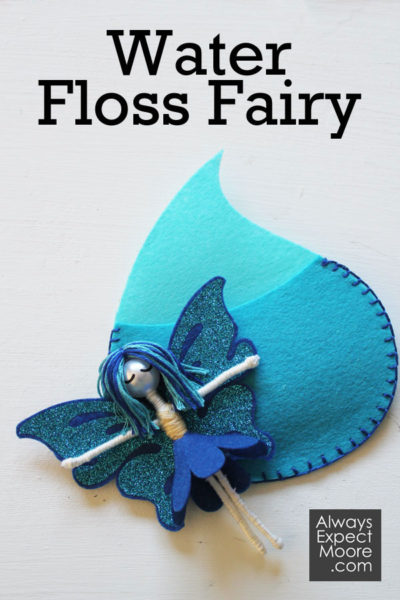 To make the floss fairy, you'll need all the supplies listed in the instructions in Cricut Design Space.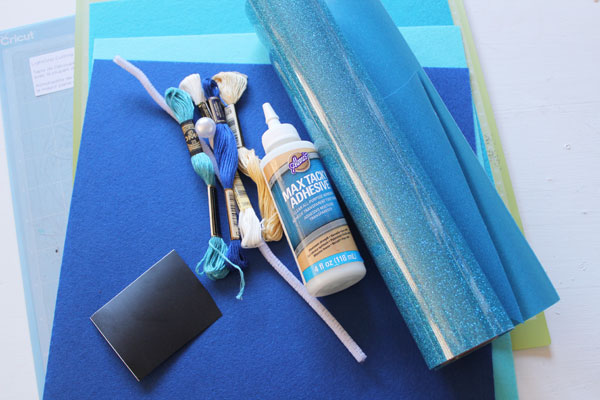 Cut out all your pieces on the mats as indicated.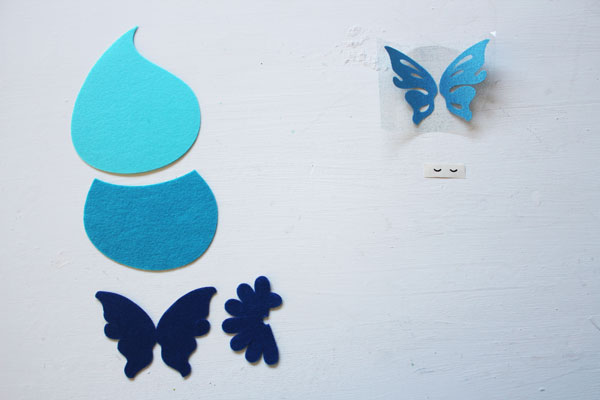 Cut the pipe cleaner. Fold the longer piece in half.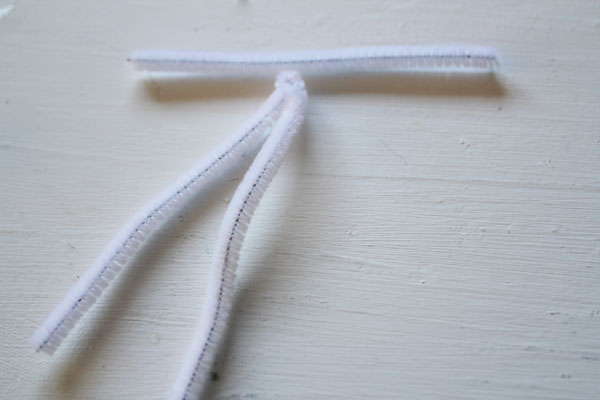 I'm using a slightly smaller bead, which has a fairly small hole. To make it easier to push the pipe cleaner in, I pulled out some of the  pipe cleaner fluff from the top. The twisted wire then easily fit into the bead. Secure with glue.
Twist on the arms.
Tie your "skin colored" floss to the middle. I chose white because I'm using a faux pearl bead. You can use whatever color you desire.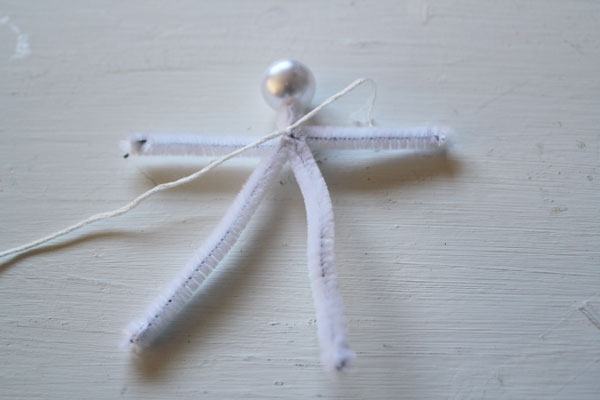 If you have pipe cleaner fuzz, sticking out, now is the time to tuck it under with the thread. This take s little practice.
When you get to an end, fold the end over, then wrap it tight. Add a drop of glue to keep it secure.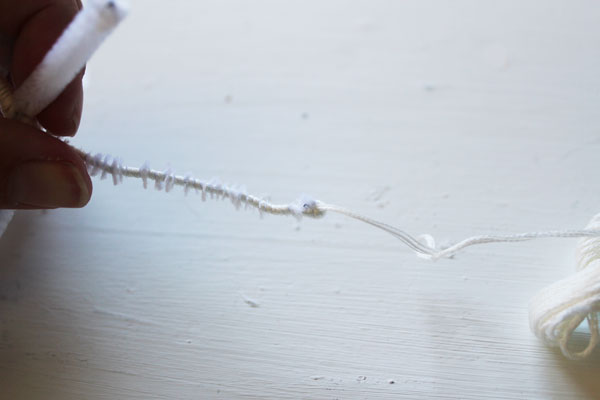 Wrap the whole body.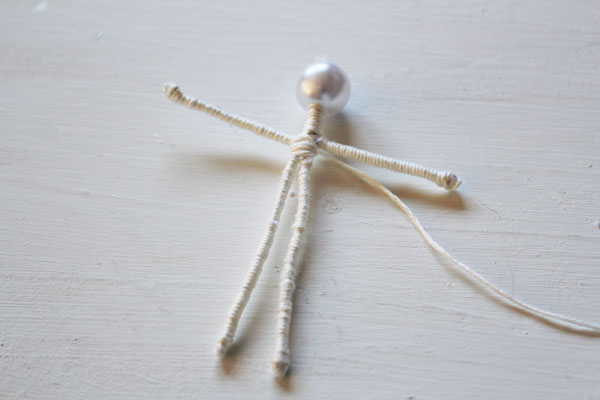 Wrap the hair colors around two fingers. When you have enough, tie a piece of floss tightly in the middle.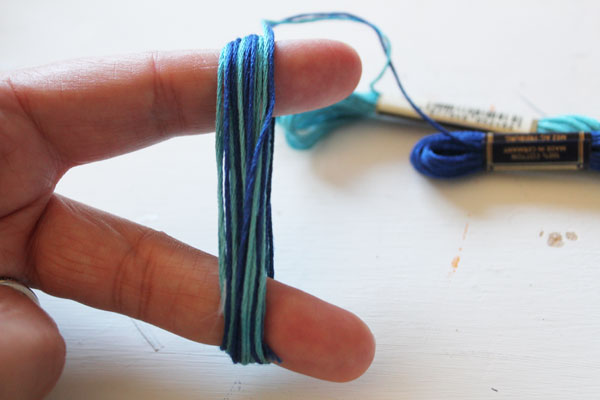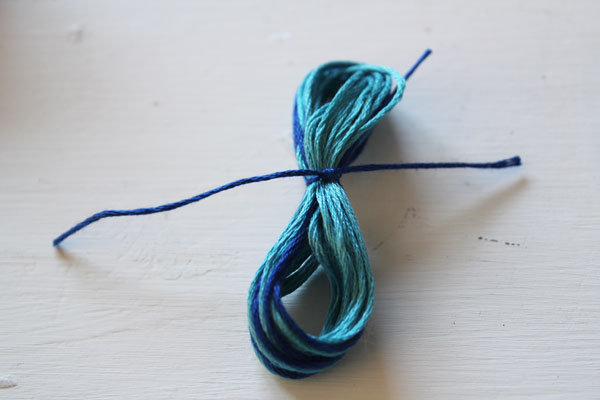 Fold in half on the line it was tied, and trim the floss to make it a uniform length.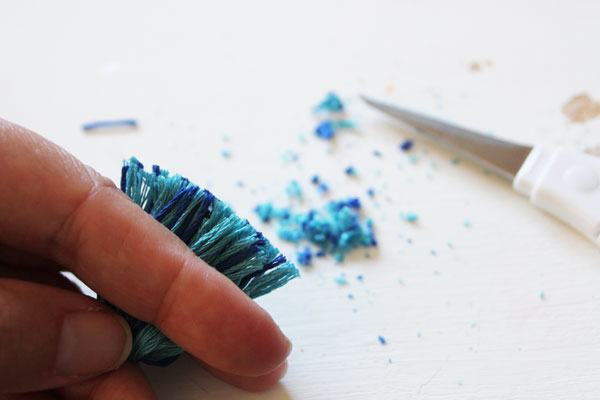 Add the heat-transfer glitter vinyl to the wings.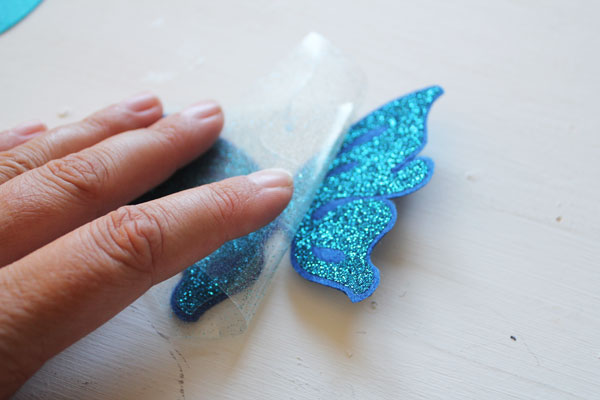 Glue on the skirt and wings. Allow to cool and dry.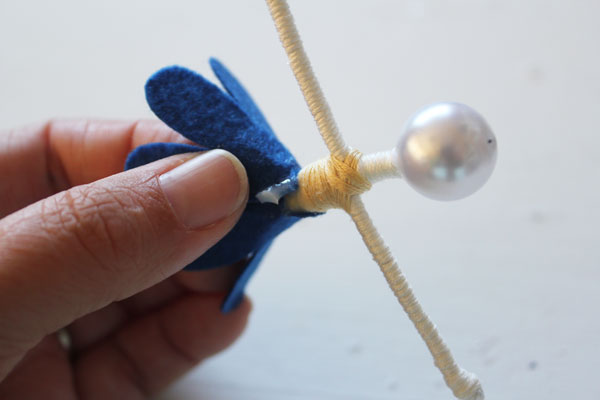 Whipstitch the pouch together while you're waiting for the glue to set.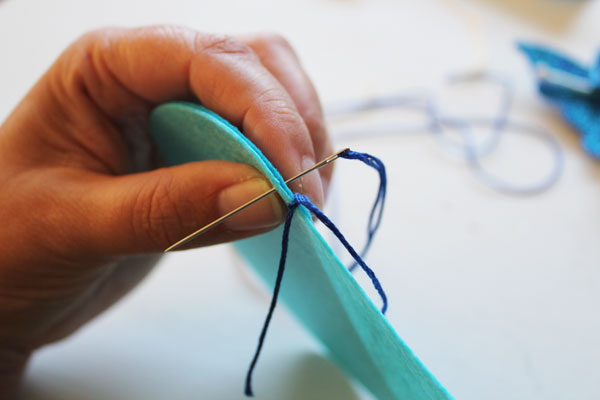 Add on the eyes. I lifted and placed them with tweezers, but tansfer tape is another option.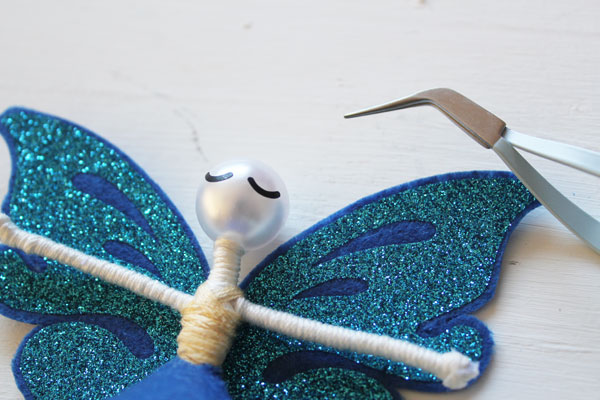 Glue the hair on top.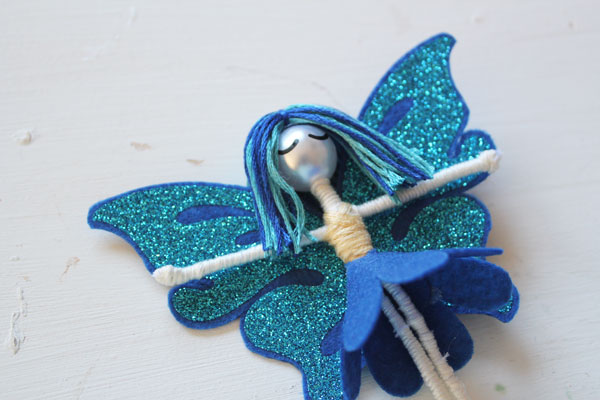 Your Water Floss Fairy is complete!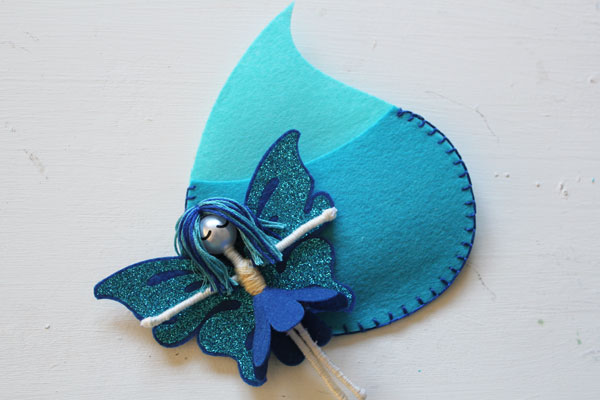 Want to check out the other 49 FREE projects included with your Cricut Maker?! Click the pictures below to see how some of my blog buddies created these projects with their Maker!
Want to make these projects but don't have a Maker yet? Enter through the widget below to not only win the new Cricut Maker but also the HSN bundle being released tonight at midnight!
Giveaway open to residents in the US and Canada ages 18 years and older. Giveaway runs from 10/2/17-10/9/17 and winner will be notified by email no later than 10/10/17. Winner will have 48 hours to respond or a new winner will be chosen.
Save