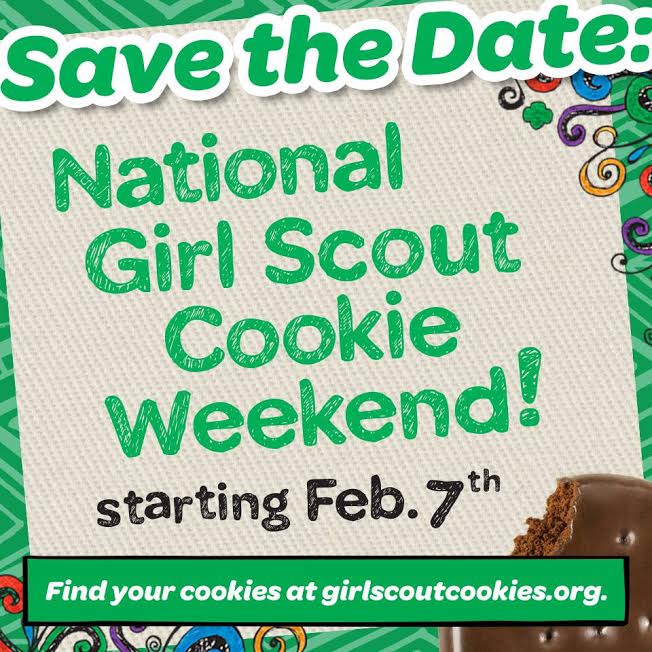 When you're asked if you would like to buy Girl Scout Cookies – you're being asked to support an organization that helps young women find a place. I know from personal experience – growing up, I was one of those scouts.
If you've met me in person, you probably know (or could easily guess) that I was a Girl Scout. I started in 3rd grade, and stayed in Girl Scouts until I graduated High School. That's 9 years of Girl Scouting, on two continents. And a whole lot of Girl Scout Cookies. Because selling Girl Scout Cookies funds Girl Scouting.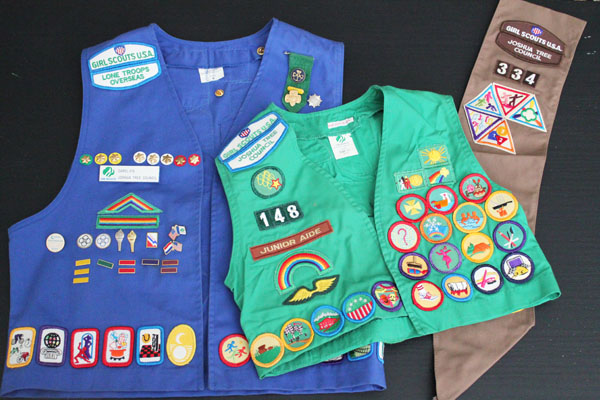 Did you know that 65-75% of the retail price of Girl Scout Cookies stays at the local level? That is every penny after paying the baker. The local council determines how the money is spent – on maintaining camp facilities, supporting the troops, and recognizing individual scouts, among other things.
As a lifetime member, I can tell you some of the ways that I was impacted by Girl Scouts growing up.
I made new friends. I learned how to set goals and achieve goals. I learned how to set a budget. I learned how to coordinate groups of people. I went camping. I cooked. Lashed together bridges. Traveled. Biked. Sang Songs. Sat around Campfires. Learned how to interact effectively with people of different ages and from different backgrounds. Developed leadership skills. Volunteered in my community (and have hundreds of recorded hours). Learned how to run a meeting, including Robert's Rules of Order (which has served me so many times).  Developed basic life skills. Tested career opportunities. I could go on, but you get the picture. Many of these opportunities were funded by Girl Scout Cookie sales.
I had experiences I would never have had otherwise. My Cadet troop took a trip to Oregon that included 24-hours on a train (one way). I got to go to camp almost every summer – I went to theater camp, cycle camp, horse camp and crafting camp. I later became a camp counselor and got to lead groups of amazing young ladies as a camp song leader. When my family moved overseas, in the first weeks my mom set up a day for me to meet with another US Girl Scout, and I had an immediate friend, even though I was a continent and an ocean away from any home I'd ever known. That is a small thing that made an overwhelming transition so much more manageable. Thank you, Girl Scouts.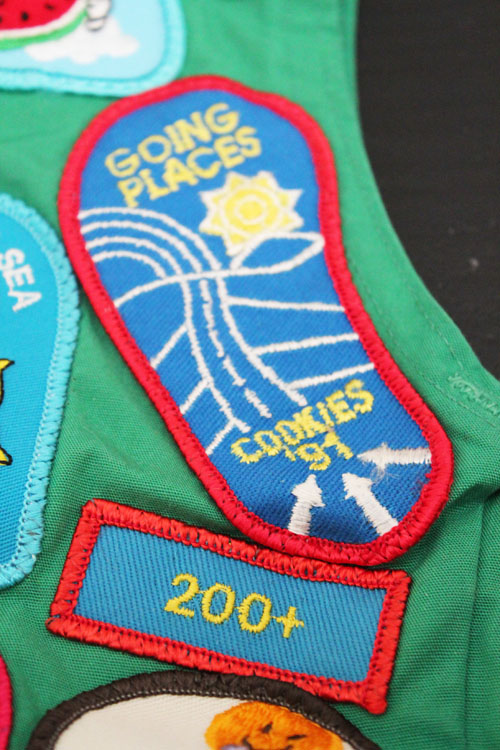 As an adult, I have had jobs in sales. I have joked that I started my sales career at age 8 when I sold Girl Scout Cookies. People laugh, but one of the toughest challenges in my "early sales career" was being a 15-year-old outside of K-Mart selling cookies. No longer the cute Brownie Scout, selling cookies wasn't as easy as it had been. Which is why if I see a girl in a blue uniform (the Cadets and Seniors), I'll buy a box of cookies from them, no matter how many boxes I have in my cupboards.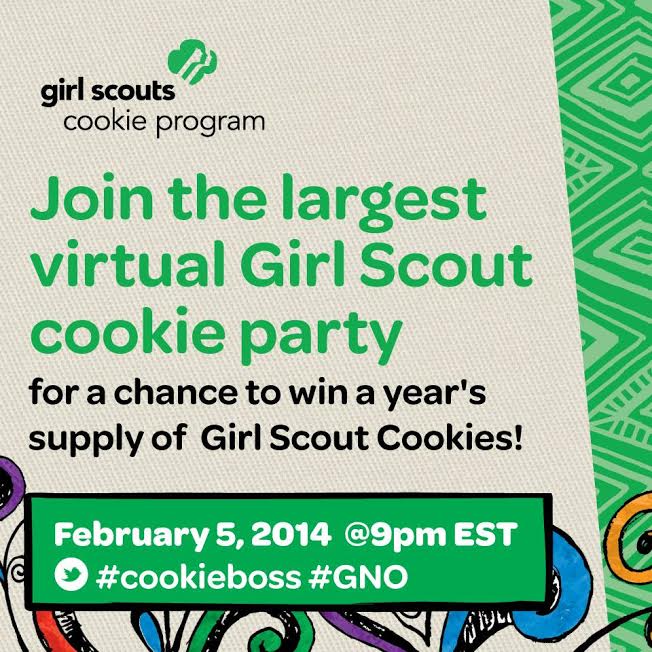 Though a lot has stayed the same since I began in Girl Scouting – the focus on the girl, and providing amazing leadership and learning opportunities – a lot has changed as well. It has to, because our world is changing. For example, there is now a Girl Scout Cookie APP! Yup, you can find out where your local Girl Scouts will be selling cookies, and show up with your cash in hand! They're also hosting a Twitter party at 9pm EST (that's 6pm for all us PST folks) on February 5th. Just follow #cookieboss on Twitter.
If you'd like to learn more about the History of Girl Scout Cookies or find out how you can Volunteer, check out GirlScouts.org. You can also find out more about cookie sales on the Girl Scout Cookie Program Facebook page.
In the coming weeks, as you see Girl Scouts selling cookies, buy an extra box. Know that you're supporting an amazing program for young women… and that finding a box of Thin Mints at the back of the freezer on a hot August day is like a little piece of heaven.