I'm so excited to share this fun Headphones quilt block as part of the Sew Much Fun Quilt tour! There are lots of quilting-themed quilt blocks that have been shared as part of this tour. Sewing Machines, thread, and notions are all essential tools for quilters. But when I thought about making a quilt block that represented what I had in my sewing room, I wanted something a little different. I asked my friends what non-traditional (but essential) tools they have in their sewing room, and as we were brainstorming, Kendall mentioned Headphones. Which is where the idea for this head phones quilt block came from.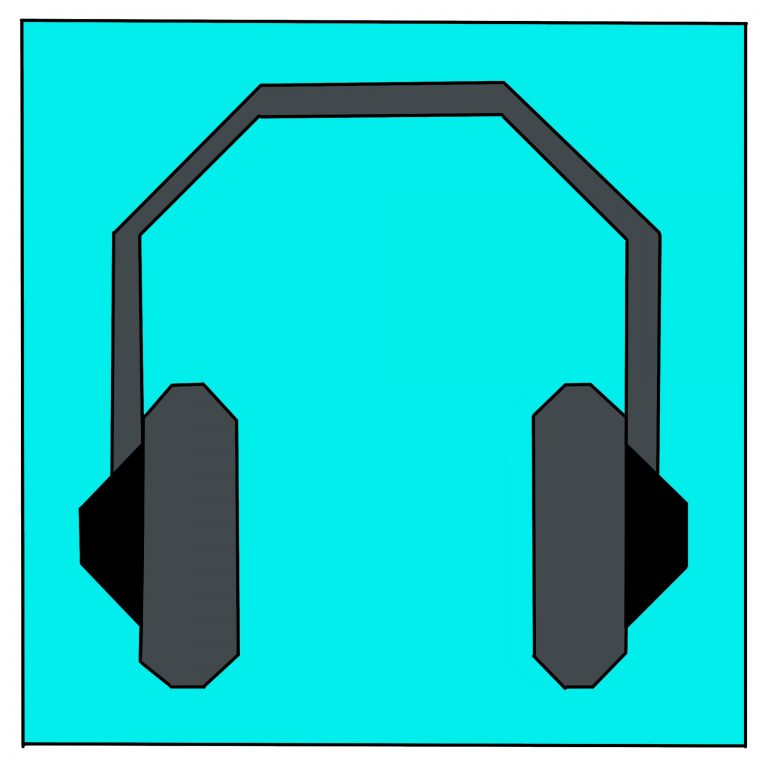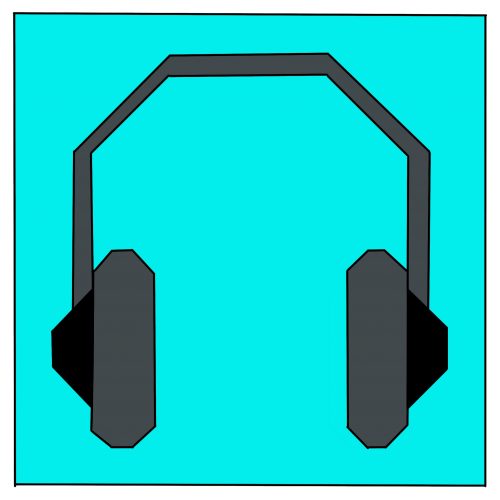 I agree! Headphones are a big part of sewing for me, too. I'm often watching a show or movie while stitching away. I love putting on headphones, tuning out the rest of the world, and spending the day cutting, sewing, and pressing. A headphones quilt block absolutely belongs in a sewing-themed quilt!
This block is part of the Sew Much Fun Quilt Tour. Each week a designer will be sharing a quilting-themed block. You can get all the details here.
Sign up here to get your free Headphones Quilt Block pattern:
If you'd like to make a sewing-themed quilt, you can collect the weekly 6″ sewing themed quilt blocks by following along. A sewing-themed quilt made from sewing-themed quilt blocks is the perfect gift for a quilter or to make for yourself! And by just making one block each week, you'll build up a stash of blocks that you can use to make a sewing themed quilt or other sewing-themed quilty projects.
Here are the other blocks that have already been shared:
Dragonfly's Quilting Design Studio – Sew Much Fun and bonus logo block
Faith and Fabric – Spool of Thread
Slice of Pi Quilts –Thimble
Orange Blossom Quilt Design Studio LLC – Sewing Machine
Limeleaves Designs – Thimble in Christmas style
Appliqués Quilts and More – Pin cushion with strawberry
Duck Creek Mountain Quilting – iron
Patchwork Breeze – pencil
Katie Mae Quilts – Seam ripper
Here are the links to the next several weeks…
Scrapdash – Spool and Bobbin Block
Penny Spool Quilts – bobbins (FPP)
Craftapalooza Designs – Hand with heart