Whether you've sent out Holiday Cards every year since you moved out of the house, you're a lapsed sender, or this is your first time doing a holiday mass mailing, this holiday card checklist will get you from start to finish in sending out your cards!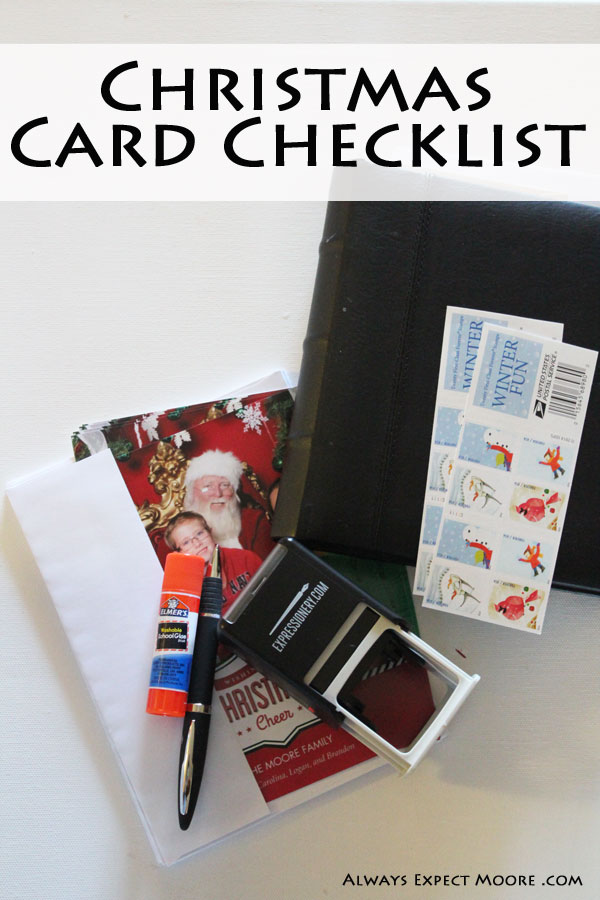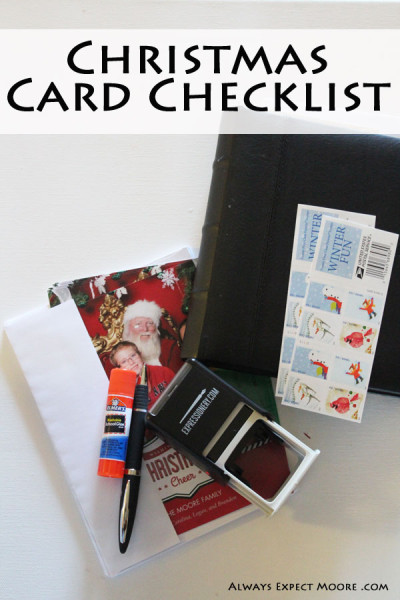 If you would like some of my favorite tips – I love picking out a fun return address stamp. I'm addicted to these stamps from Expressionery. They sent me a new one that is especially for the holidays. There were so many options to choose from – but the trees were my favorite!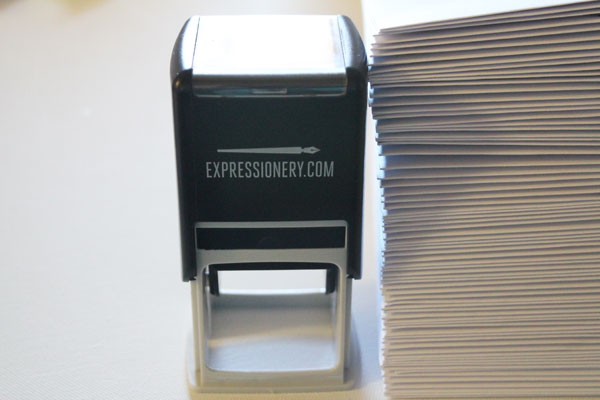 The return address stamps are a great way for kids to help with cards. Make sure they have a hard surface under each envelope, show them how to line up the stamp, and let them have fun!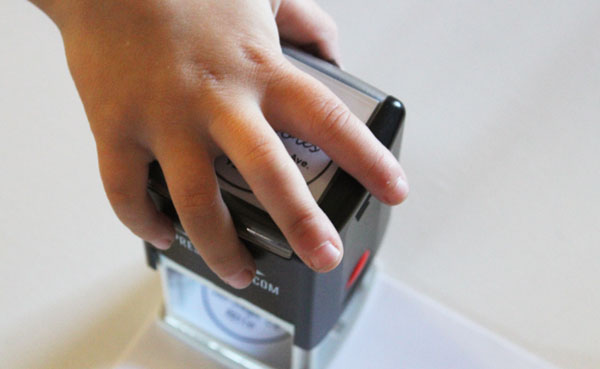 When it comes time to address envelopes, give yourself an uninterrupted evening. Put on a holiday movie you love, grab your favorite after-dinner beverage, and relax as you write the names addresses of each of your friends on your Holiday Cards.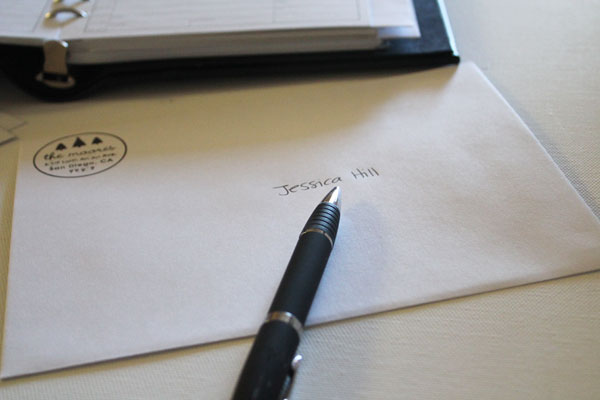 After you've stuffed the envelopes with your holiday card and witty Christmas Letter, it is time to seal those envelopes! My favorite way to seal the envelopes is with a glue stick. No licking envelopes, and they're sealed shut on the first try!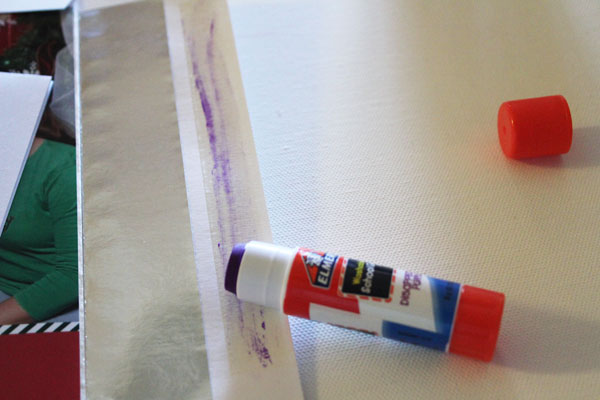 I hope you enjoy sending Christmas Cards to your family and friends. And if you need an idea of what to do with all the cards you get, here is my holiday card book idea.