When designing a quilt, one of the most important elements is understanding how to calculate quilt sizes. How a quilt will be used is significantly impacted by its size. A small quilt that is less than 18″ square will likely be a wall hanging or table topper for a small table, whereas a quilt that is 108″ x 108″ is best suited to cover a large bed.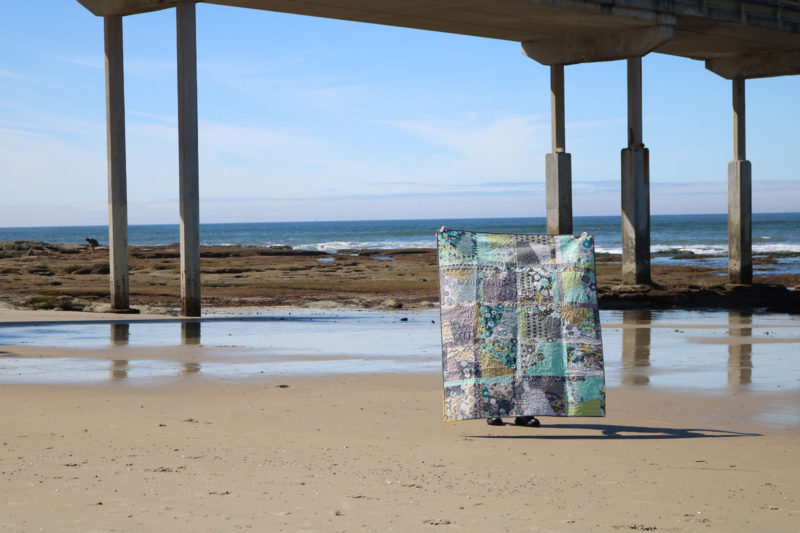 This means, when calculating quilt sizes, you need to keep two things in mind. You need to know what size your quilt blocks will be, and what the purpose of the quilt will be. The size of the blocks will determine if the size of your designs meets up with the purpose of your new quilt.
To calculate quilt sizes, start with your quilt design. A quilt design is most commonly made up of a grid of quilt blocks. For example, your grid may be 4 blocks wide by 5 blocks tall. There are alternate-grid quilt layouts and on-point quilt layouts, but for now we'll just focus on a standard grid.
Determine what size your blocks will be in the quilt. Don't worry about seam allowances, we are just thinking about the "finished size" which is the size that the block will be when the quilt is finished. Common quilt block sizes are whole inches, often a multiple of 2 or 3, but you can choose any size you want. For our example, we'll choose 12 inch blocks in this example.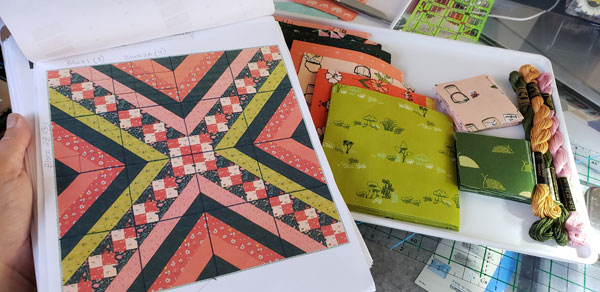 Multiply how many blocks across (4) by the size of the blocks (12″), and the math will tell you that your quilt design is 48″ wide. Repeat this process for the height (5 blocks) and you'll calculate a height of 60″. A 45″ x 60″ quilt is a good throw quilt, but not big enough for a bed quilt. If you'd like your quilt to be big enough for a queen sized bed, you'll need to either increase the size of your blocks or increase the number of blocks in your quilt design – or a combination of these two. Another option would be to add borders to increase the size of your quilt.
If you'd like a worksheet outlining how to simply calculate the size of your quilt, along with general sizes for making bed-sized quilts, sign up for our newsletter. We're offering a free printable that takes you step-by-step through calculating quilt sizes. You'll find the sign-up form below.