Several months ago, I had an idea. Why can't we magnify right on our quilting rulers? I don't know about you, but my eyesight certainly hasn't gotten any better the older I've gotten, and my eye doctor say I should expect it to continue to get worse.
Since more accurate cuts lead to more precise piecing and perfect points, I wanted to find a way to get the most accurate cuts possible. Which is how the Spot on Dot was born!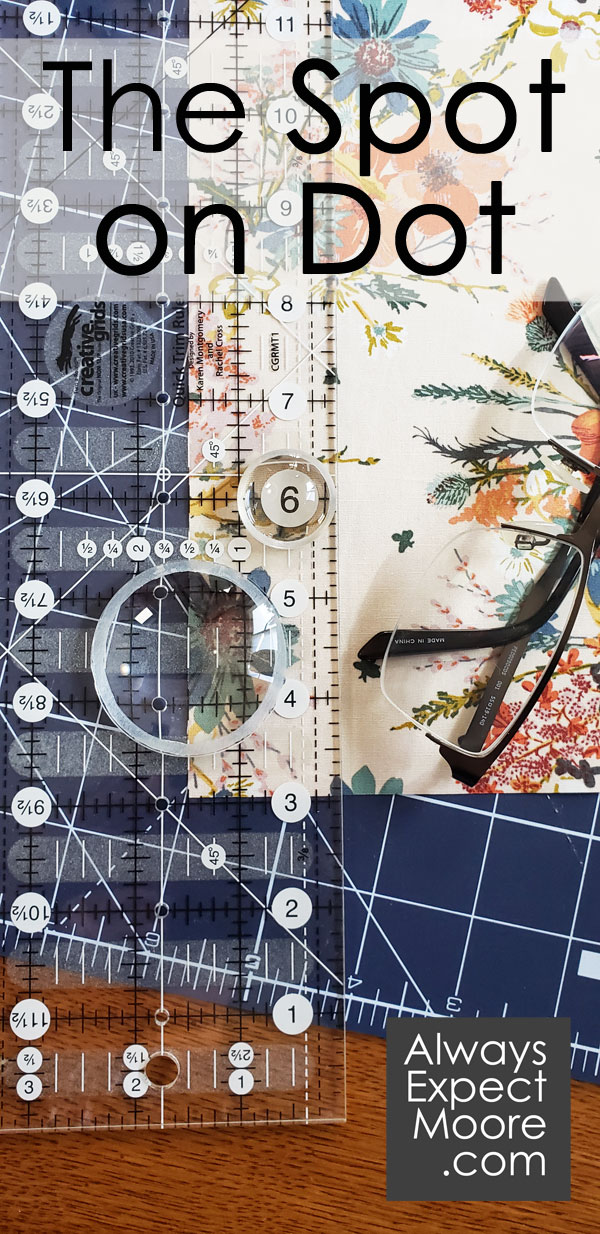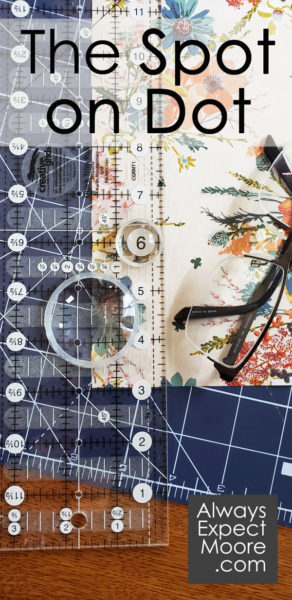 Watch the video here to get all the details on how the Spot on Dot makes accurate cutting so much easier!
I'm so excited to be able to share this product with you! It is currently available for order by retailers – so let your local quilt shop know they need to put in their orders for the Spot on Dot! We're expecting it will be on your store's shelves by February 1st of 2020.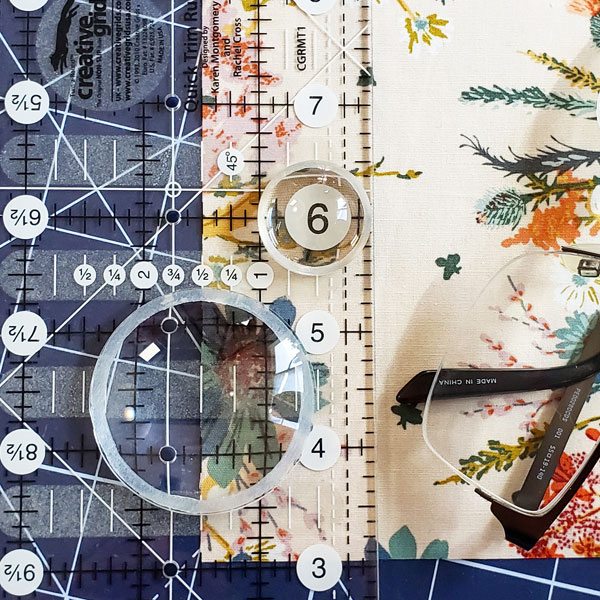 The Spot on Dot comes with its own case, and the adhesive rings are easy to clean with mild soap and water. A gentle cleaning will remove any lint that has built up on the adhesive, and your Spot on Dot will start sticking like it was new again!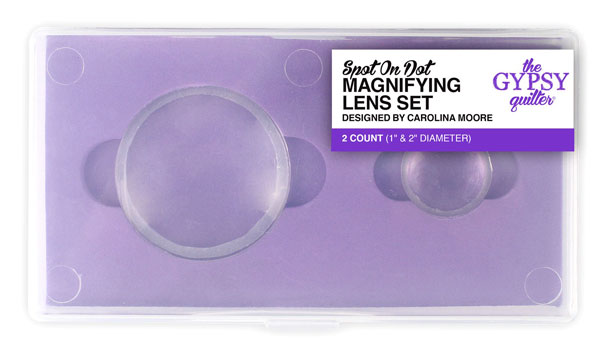 You're going to wonder how you managed quilting without your Spot on Dot!