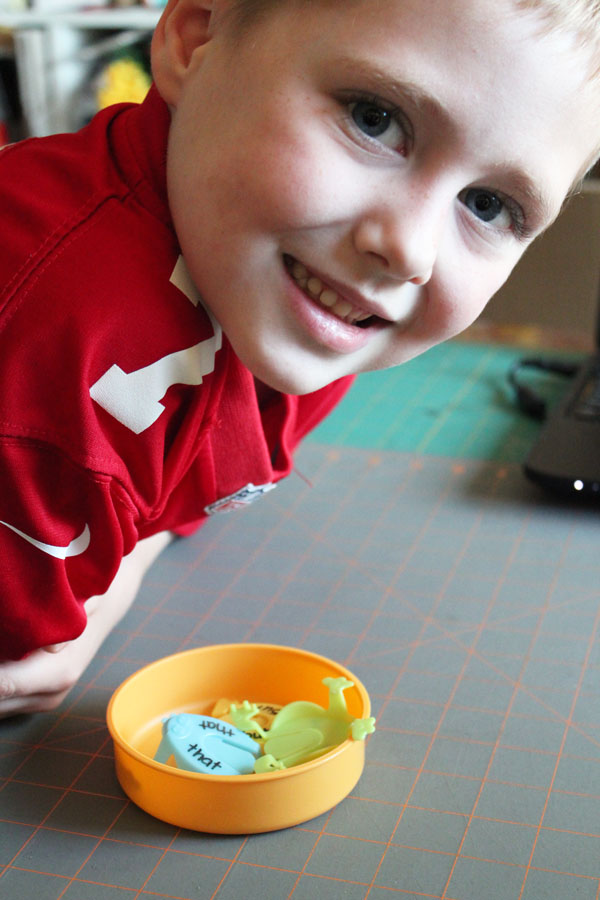 My oldest is in Kindergarten, and they are doing a big push on knowing sight words. I've been flipping through sight word flashcards with him for a couple months with little progress. Who likes sight word flashcards? Nobody. Especially wiggly 5-year-old boys! I was reading an article about including more play in a kindergartener's education, so I decided I would come up with some fun sight word games. And I enlisted my friend Abigail from Lovin our Chaos to join me this week! When she's not blogging, she is a kindergarten teacher, so who better to talk about letters and sight words?
Today I'm sharing a super simple Sight Word game, you just need two things – some jumping frogs and a pack of Vis-a-Vis (wet erase) markers.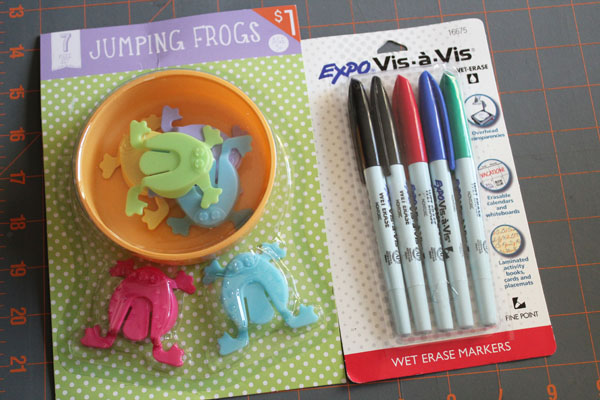 Write your sight words on the frogs, then try to jump the frogs into the bowl, as normal.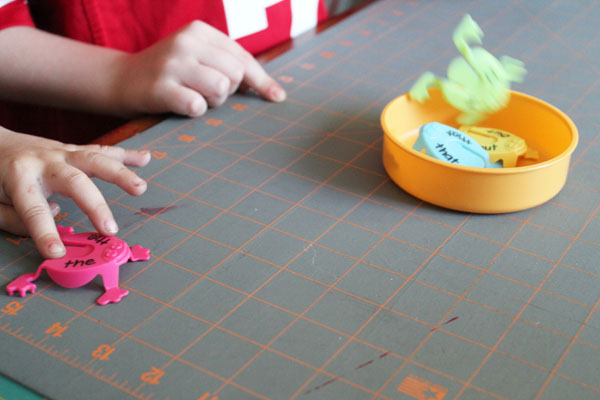 While playing, use the words on the frogs as if they are the names of the frogs.
"You got THE in!"  "Try to get HE in!" "Wow THE jumped super far!"
My goal wasn't to replace paper flashcards with pastic frog-shaped ones. The goal was to include sight words in a fun activity. Making the words fun, no-pressure, and approachable.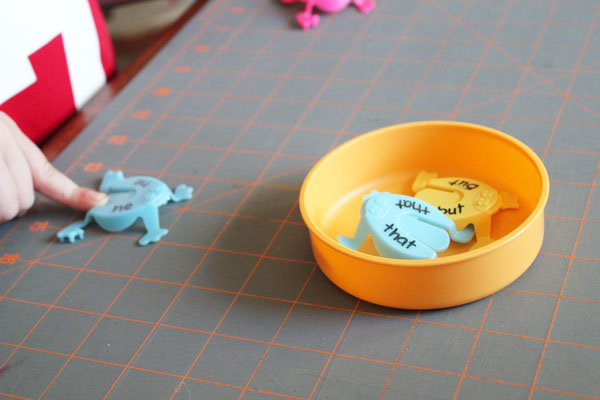 With a wet paper towel, I can wipe off the words, and switch them up for new ones.
If you're looking for more, check out these Alphabet Letter Cards with Sound Pictures that Abby is sharing today!