As a quilter, I love giving quilts as gifts. It gives me a great excuse to make something lovely, and I get to share it with someone special. Earlier this year, I went to the Snap conference. It is held in Utah, and is a conference for creative online folks – mostly bloggers, but there are some vloggers, designers, and other creatives in the mix as well. This was my third year attending. Last year, I participated in their secret sister program. Kind of like a 3-day-long secret santa. It was awesome! The secret sister who had been given my name was the amazing, talented, and oh-so-generous Laura Kelly. She is such a sweet and lovely person, and gifted the most perfect little gifts each day of the conference. Since that time, I've gotten to know her even better, and am lucky enough to count her among my friends.
This year, I wanted to give her a little "thank you" for being such an amazing secret sister last year, and for being such a great friend. So, I made her a little quilt. A very special little quilt. Laura Kelly is an artist and designer, you may be familiar with her "Me and my Peeps" lines. I saw the cutest photo on Instagram, and decided to re-create it. I was about halfway through making the quilt, when she re-posted the old photo. Clearly, our minds were in synch… it was awesome.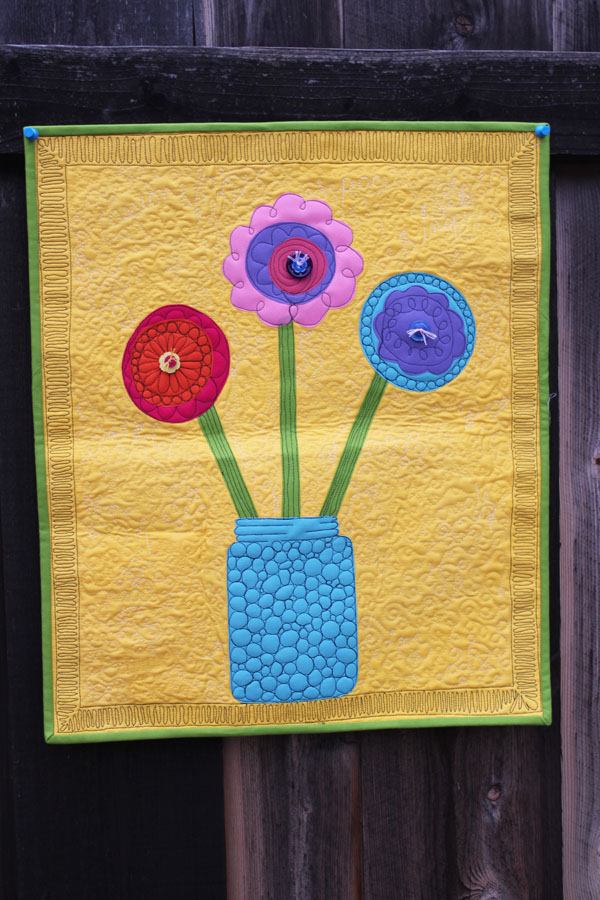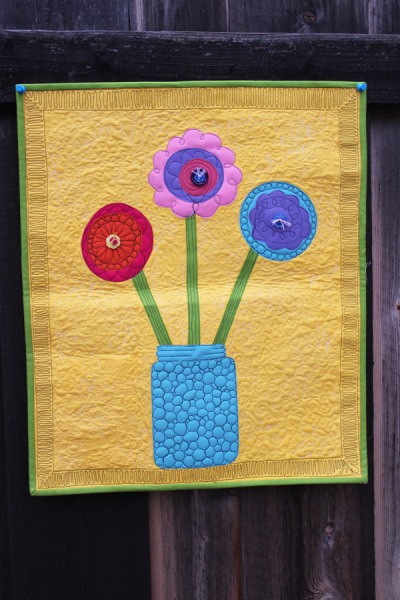 The quilt is a super-simplified version of the image, but I tried to keep it very much her style… or, well, my interpretation of her style. I used black thread throughout, including quilting a "frame" around the outside. But on the background I used a variegated yellow thread, and a loopy stipple… but not every loop was a normal loop. Some were hearts. Some were stars… and some were letters! I took the words from her original image, and quilted them into the background. Along with her word of the year (grace), and my word of the year (thrive). Just a fun little Easter Egg for anyone who bothers looking closely at the quilting.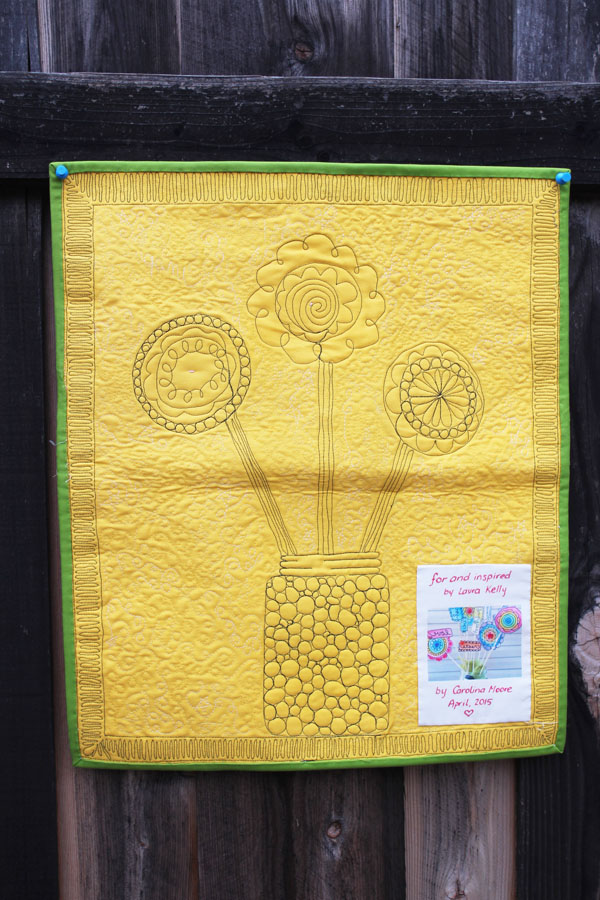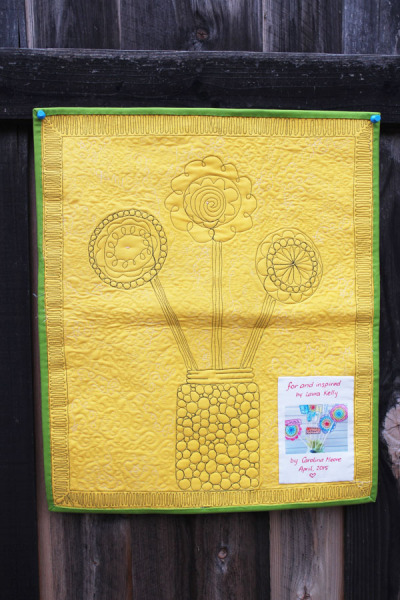 On the quilt label, I added the original inspiration image.
Though this quilt isn't really my "style", I absolutely love it, and it was rough giving it up. Really rough. If Laura weren't such a super sweet person… it probably would have stayed here with me!