I shared the back of this mini quilt on Instagram several months ago, and wanted to share the whole thing with you here, along with the story behind it.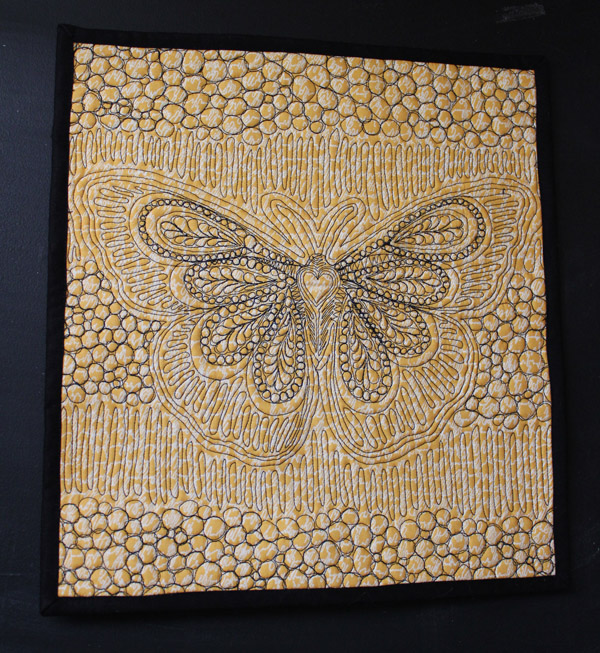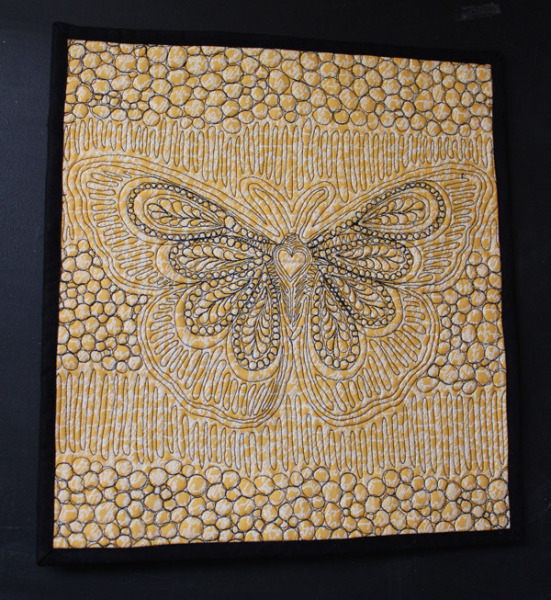 Shortly after moving here, I checked out a couple of my local quilt shops. I got on the e-mail list for one, and opened their e-mails every time they came in. I was busy getting the house unpacked, and really wanted to find a place to fit in here in my new community. And one of the most welcoming sub-communities is quilters.
In their e-mails, the shop announced a contest. Make a small quilt featuring a butterfly, either one of the suggested designs, or any butterfly, and bring it in. The project was to be no smaller than 6×6 and no larger than 12×12. I thought about making one, but wasn't sure if I would have time.
The night before the project was due, I decided I needed to create some "me" time. I needed to MAKE something! This project called out to me. I downloaded the butterfly file, cut it out on my Silhouette, and used it as a reverse applique on a 11×12″ block. Then I quilted. And quilted. And quilted.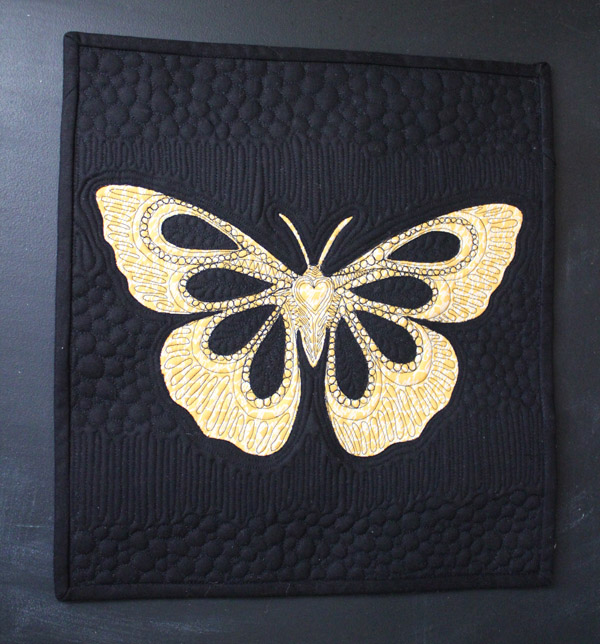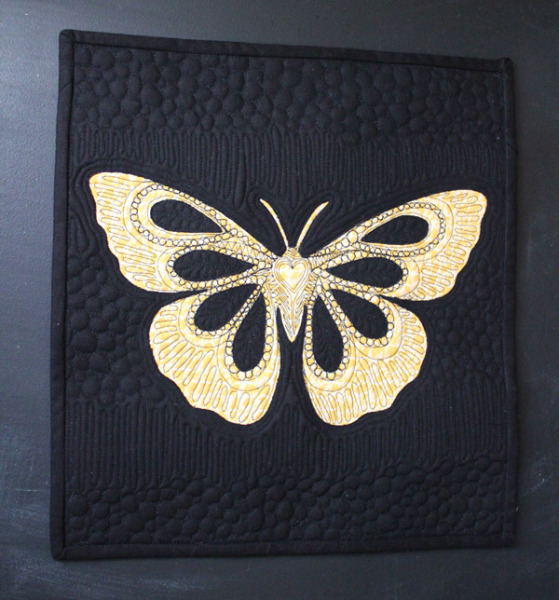 My free-motion quilting felt really rusty. Ugh. But it felt great to be quilting again! It made me happy to create! I stayed up until almost 4am quilting. And it was exhausting in all the best ways.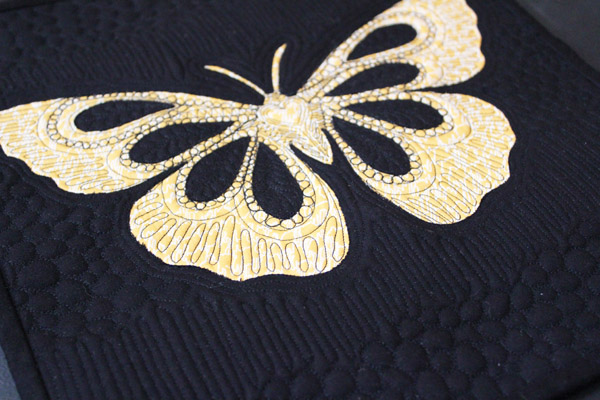 I brought the mini to the shop the next day. No makeup, hair unwashed and in a mom bun. I was going to drop off the quilt then go home to take a nap.
It turned out that the owner was in. I'd been wanting to meet her to chat about teaching at the shop, but she hadn't been in the other times I'd stopped by. Of course, on those occasions, my hair was done and I'd paid some attention to my outfit. Despite not looking my best, I got to meet her, chat with her, and discuss the possibility of teaching at the shop.
I've chatted with her since, and am scheduled to start teaching. And one of the things that I'll be teaching is how I made this fun butterfly! I'll show how to use the Silhouette to cut it out, how I fused it together, and how to get it quilted up! I have some ideas for additional class samples… and can't wait to get quilting on them!
In case you were wondering, I did win the contest… but only by default. There were no other entries. Which speaks to the power of showing up. I felt rusty, and didn't feel this was my best work… but I turned it in regardless… and ended up winning both a prize, and a teaching gig!