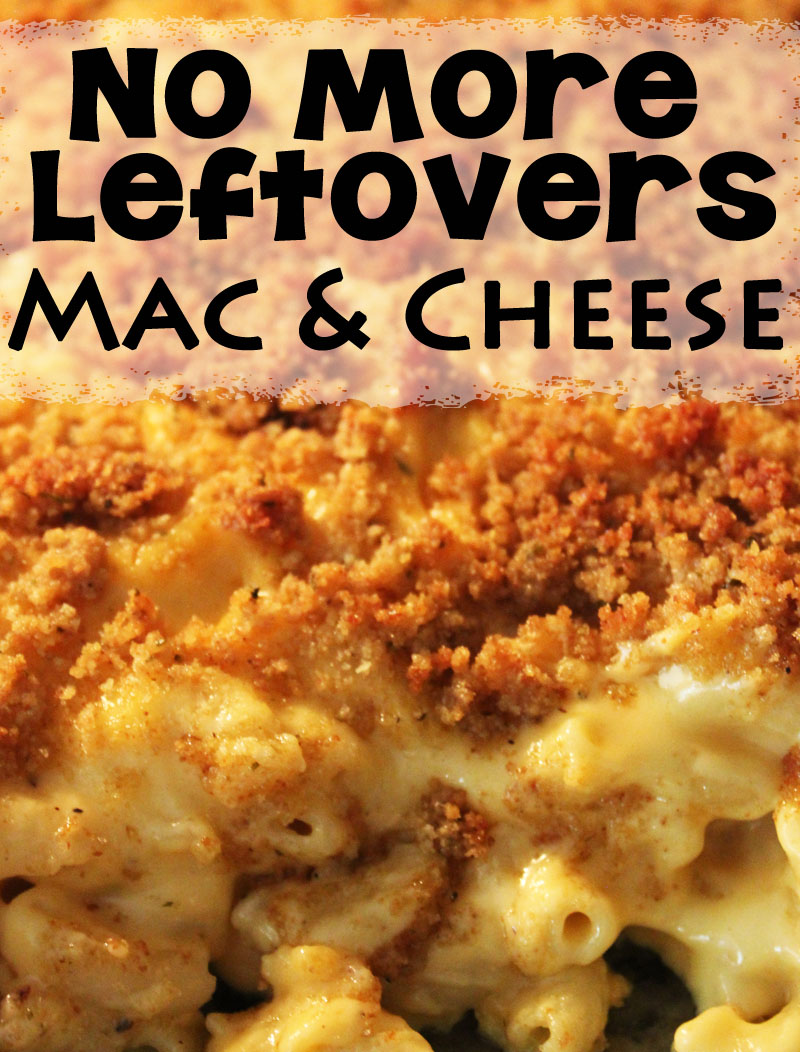 I was at a party, and there was a bunch of cubed cheese left over afterwards. The hostess couldn't eat it, so she asked if I could take it home. I knew that I could turn that cheese into a yummy dinner… and it really was delicious!
Update: I hope you like this easy, affordable recipe! Between April 25 – May 25, 2014 a donation of just $40 will help the Beckstrand Cancer Association feed a family coping with cancer for an entire week! Click HERE to make your donation.
Here is the Mac and Cheese Recipe I used.
For every 1 cup of cheese, you'll need:
4oz elbow macaroni noodles
2 tbsp flour
1 c whole milk
1/4 tsp salt
1 tsp black pepper
2 tbsp butter + 4tbsp for breadcrumbs (use REAL butter – worth it!)
1/2 c Italian seasoned breadcrumbs
Boil water and add macaroni noodles. Cook according to package directions and drain.
While the noodles are cooking, preheat oven to 400 degrees and chop up the cheese so it is as thin as if you had shredded it.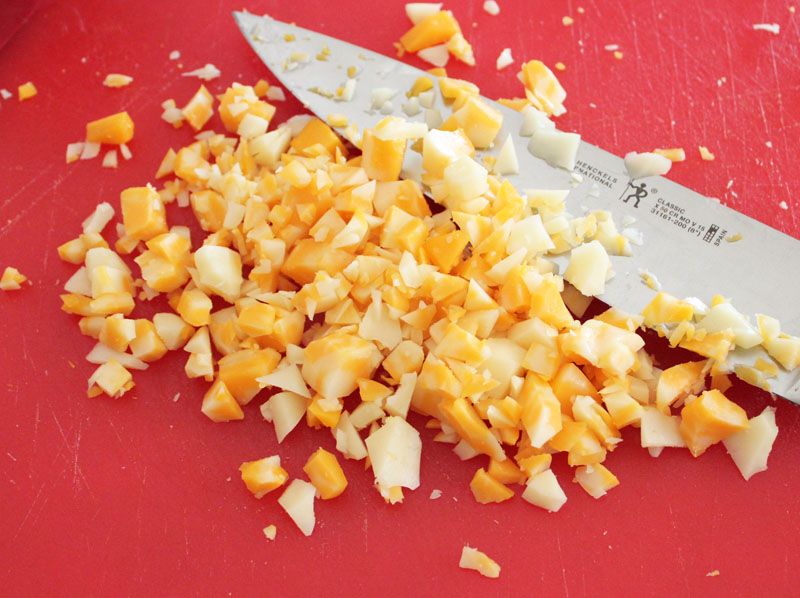 Melt the butter in a saucepan. Add the flour, salt, and pepper and whisk.
Once the flour/butter/spice mixture is mixed, slowly pour in the milk. Keep stirring as you pour to keep everything lump-free. Bring the pot up to a boil, stirring the whole time, and cook for 2 minutes. Lower the heat and keep cooking for about 10 minutes.
Start adding the cheese, incorporating a little at a time. Let the mixture cook for another 5 minutes. Keep stirring, making sure to stir up the bottom to prevent burning.
Add the cheese sauce to the macaroni noodles and mix well so that the noodles are fully covered. Pour into a greased baking dish.
Melt the remaining butter and toss the breadcrumbs in it. Sprinkle over the top of the macaroni.
Bake uncovered for 20 minutes until top is golden and yummy. This is the best Mac and Cheese Recipe ever… and to think that it was made using leftovers! YUM!
adapted from Fannie Farmers Mac & Cheese Recipe