This shop has been compensated by Collective Bias, Inc. and its advertiser. All opinions are mine alone. #MakeItAMovieNight #CollectiveBias
I love making fun memories with my family. Sometimes this includes outings, but often this means doing something fun at home together. A fun and crowd-pleasing way to spend family time is a movie night. Recently, I got to sit down with my family to watch the new Hotel Transylvania II, and these Monster Brownies and Vampire Cokes are the perfect treats for you to whip up for your own movie night! Be sure to take advantage of the $10 VUDU offer on your next movie when you buy the Movie Night package at Walmart… more about this deal in a second!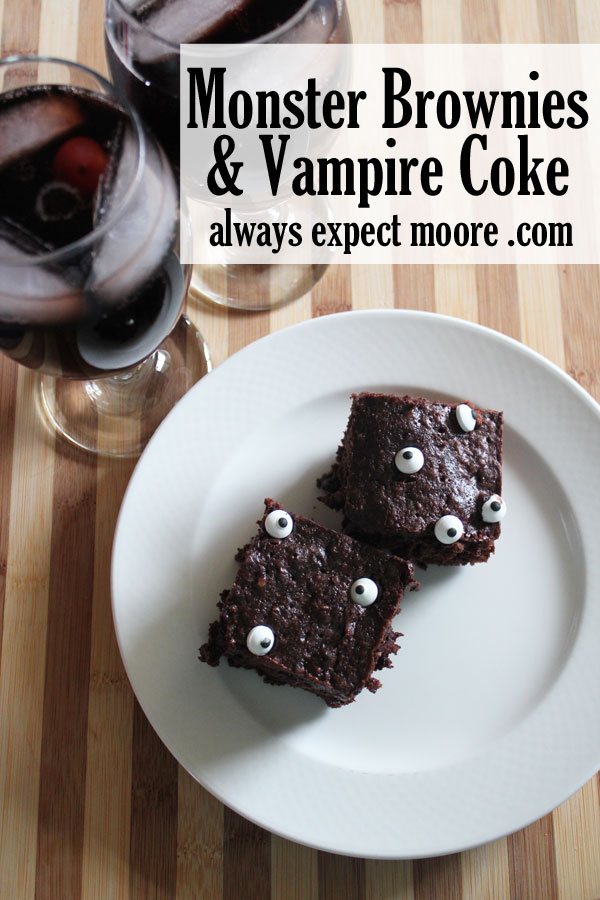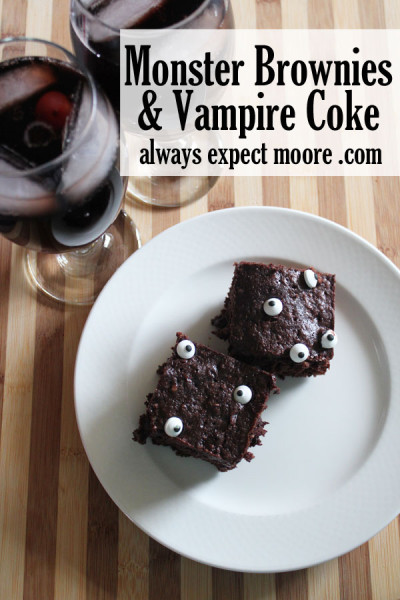 To put together our family movie night, I hit up Walmart…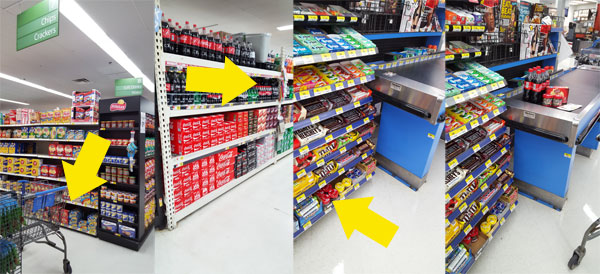 I grabbed Orville Redenbacker Movie Theater Popcorn bowls, a 6-pack of Coke, and M&M'S® Chocolate Candies. I found the M&M'S® Chocolate Candies over by the checkout – in the cutest 3.5 oz canisters, perfect for snacking and sharing during the movie… and also great for making Monster Brownies!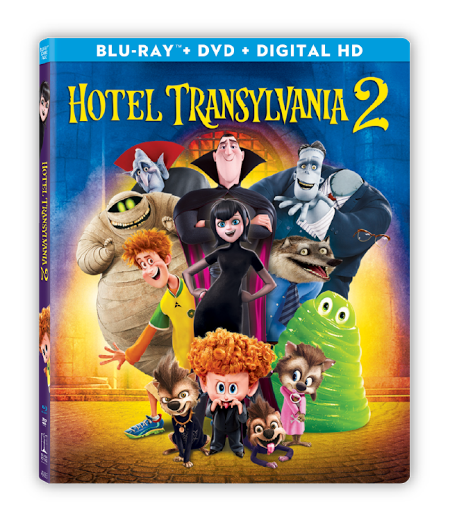 You'll want to grab the Hotel Transylvania 2 Movie, and other ingredients, if you don't have them at home. After you purchase your movie night supplies (when you buy all 4 participating products listed in one transaction at Walmart between 12/22/15 and 2/2/16), you can take a picture of your receipt and visit the Redemption Page to get a $10 Vudu movie code by e-mail (While supplies last, limit 1 per person). Go ahead and click the link now, bookmarking it for later. Then come back, and we'll whip up our movie night treats…
Here's how the monster brownies come together: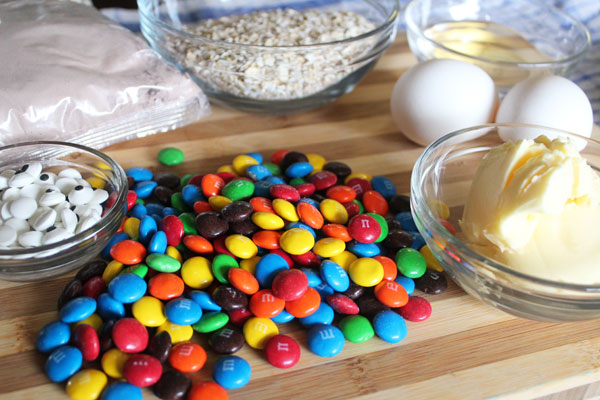 Ingredients:
1 boxed brownie mix
2 eggs
1/3 c vegetable shortening
2/3 c water
1 c M&M'S® Chocolate Candies
1 c Oatmeal
1 pkg candy eyes
Mix together all ingredients except the eyes. Pour into greased 6×9 baking pan, and bake as directed on the brownie mix box.
After you take your monster brownies out of the oven, gently push on the candy eyes before the brownies have a chance to cool.
I can see Mavis whipping up these brownies for Dennis in the Hotel Transylvania kitchens, and I'm sure that Johnny would stop by to snack on some of the eyeballs. But only because they're candy eyeballs!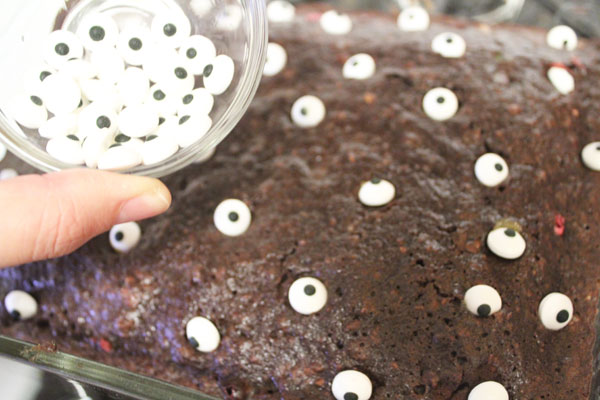 Allow to cool completely before cutting.
Pair these brownies with some Vampire Cokes. In the movie, Dracula is concerned that his grandson might be more human than Vampire, and he does all that he can to make sure that Dennis gets his Vampire fangs. I'm sure if Drac had this recipe for Vampire Cokes, he could have saved himself a lot of trouble!
For your Vampire Cokes, you'll need:
Coca-Cola of your choice
Grenadine
Cherries
Ice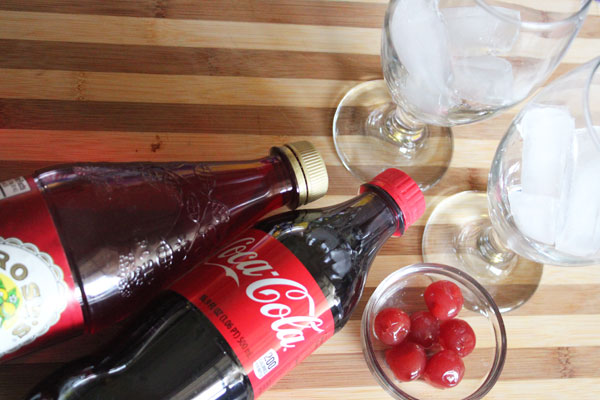 Put ice, cherries, and 1oz grenadine in each glass.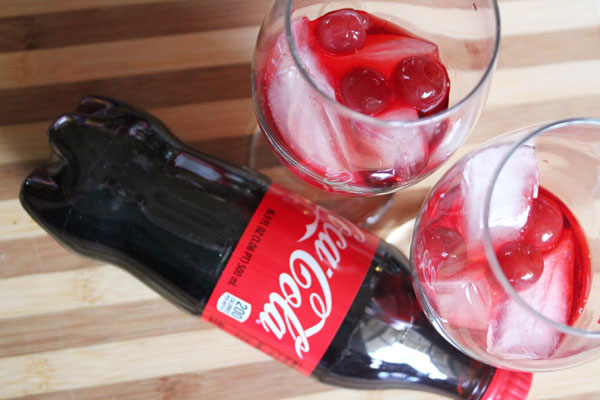 Fill glass with Coca-Cola, and enjoy!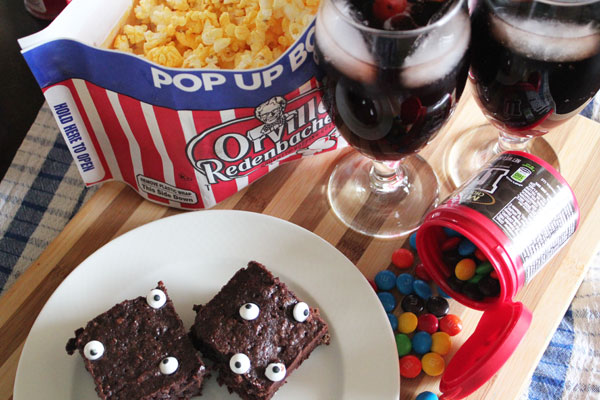 And can I just take a second to give a shout-out to these Orville Redenbacher Pop-up bowls? You pop the popcorn in the bag, peel away one side, and you have a bowl filled with delicious popcorn! Less dishes are always a win in this house!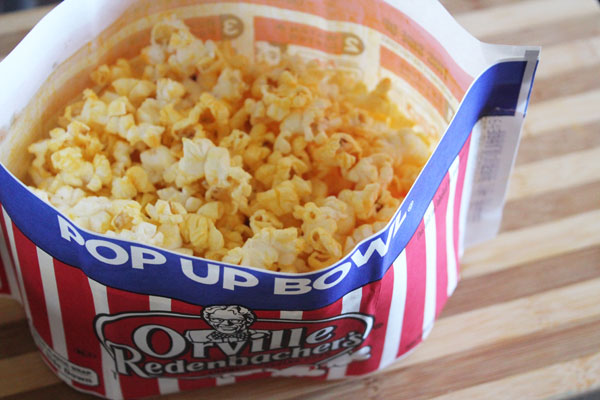 Be sure to check out more awesome movie night ideas here, and don't forget to submit a photo of your receipt for your $10 Vudu Coupon!
#MakeItAMovieNight
@SonyPictures, @OrvillePopcorn, @CocaCola, @MMsChocolate