I picked up the pre-order copy of the Disney Movie Monsters University as part of a sponsored post for Collective Bias®. Yes, Monsters University is still in theaters, but you can reserve your BluRay Combo pack copy already! The movie won't be available on your home screen until this fall, but you can buy it now and have it mailed to you when it is officially released. You can see my whole shopping trip here.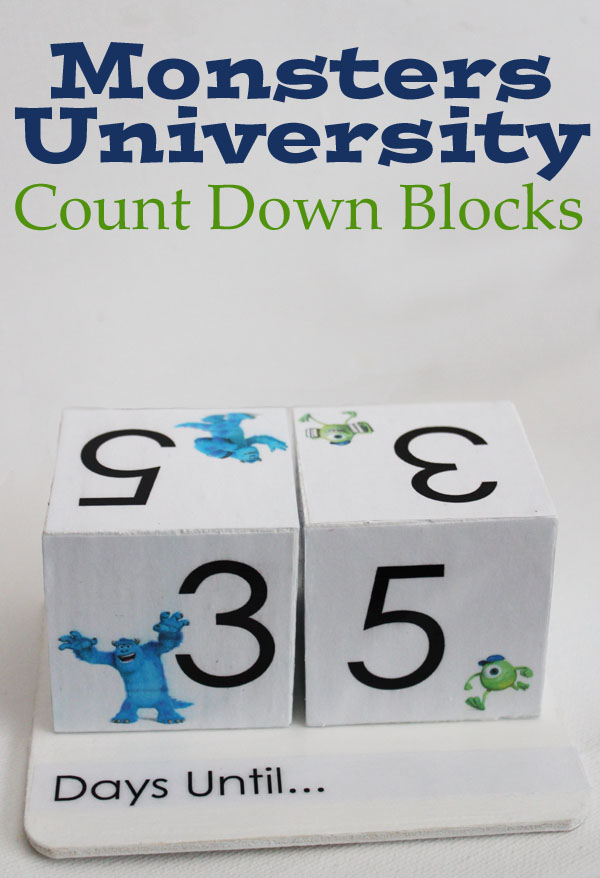 Before we count down the days to the movie release date, we'll be counting down another special milestone in this house… my oldest is off to Kindergarten! I made a simple Monsters University Count Down Calendar that I can use with him to count down the days until he starts his first day of school… and then we can reuse it to count down to the movie release date – and lots of other special days!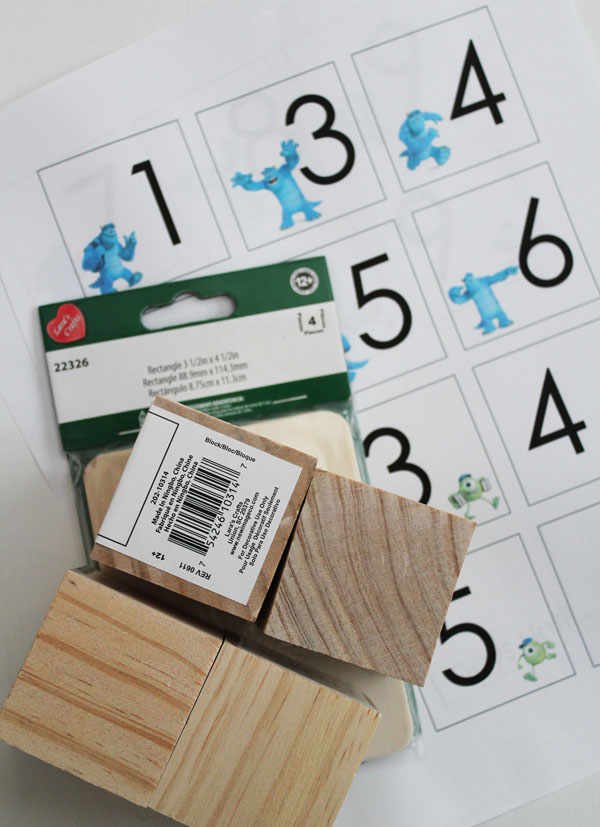 Super simple to make, here is how you can make your own. You'll need:
4 – 2″ wooden blocks
Small Wooden Plaque
Printed numbers (download my Monsters U numbers 1 through 6 and numbers 7 and up and print out.)
White Paint
Paintbrush
Mod Podge
Paint the wooden pieces white. I painted each with 2-3 coats of paint. Allow the paint to dry.
Cut out all the numbered pieces. Use Mod Podge to adhere a number to each side of the blocks.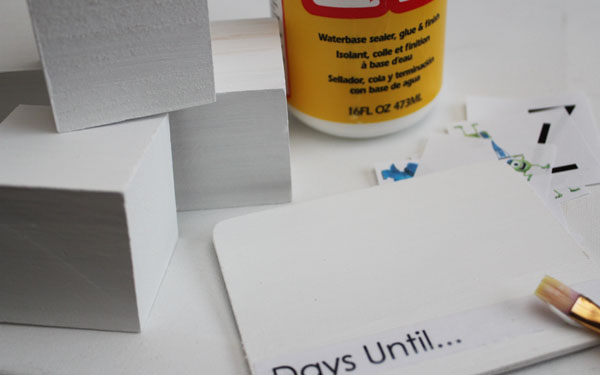 Add a coat of Mod Podge on top to make sure that the numbers stick well.
Use the numbers to count down to whatever special day you have coming up – school, vacation, a special trip… or the release of Monsters University on BluRay!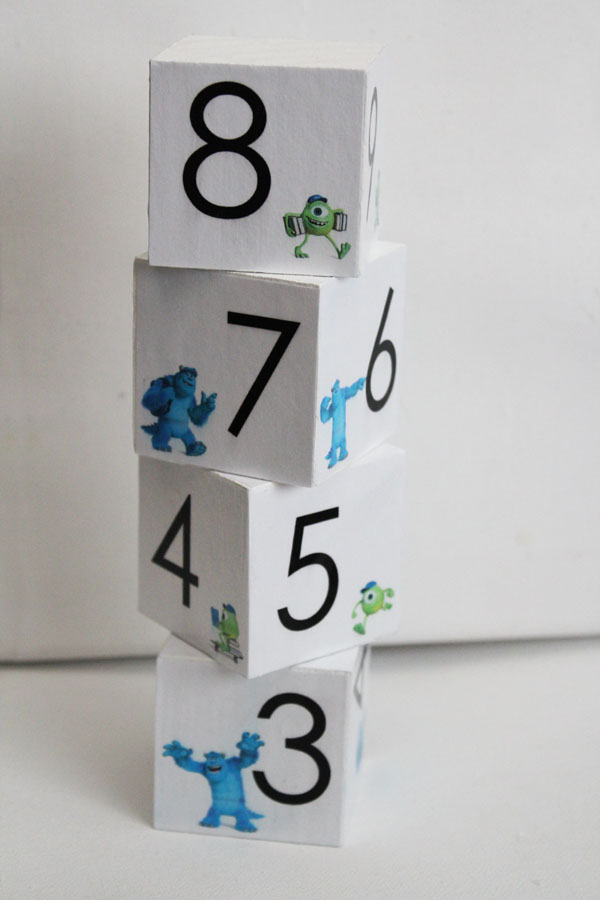 Find out more about Monsters University on the Monsters U site or
Monsters U site or on the Disney Pixar Facebook Pagee.