Launching a new pattern is one of my favorite things. While it has been tough to manage all the deadlines during this global upheaval, making progress, if even on the little things, feels like a big thing.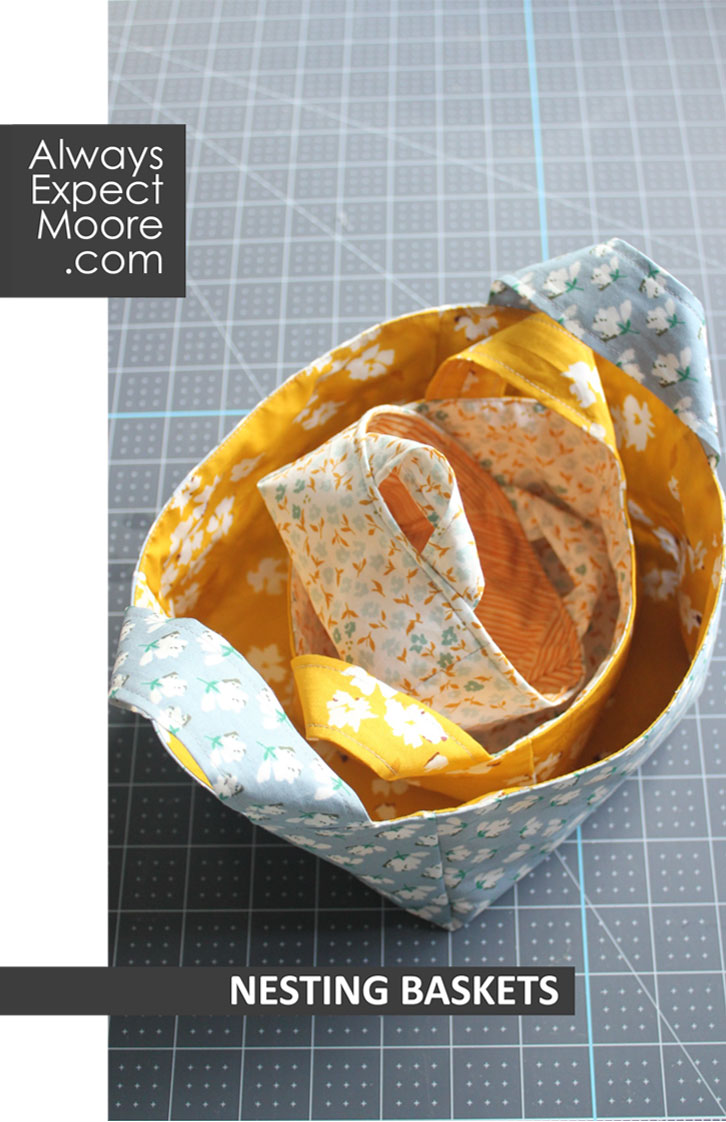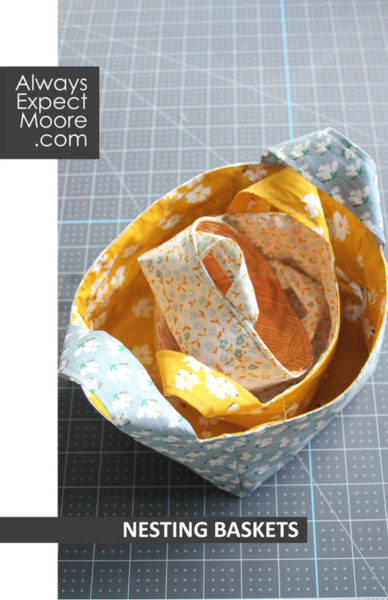 The Nesting Basket pattern has been in the works since 2016. I've made them for friends, for fabric launches, and for my own use. And each time I've been asked for the pattern, but told the person it just wasn't ready yet. Well, today is the day! The pattern is ready. It is incredibly simple, fun to make, and you probably have everything you need on hand to make your own nesting baskets.
If you want to make all three with contrasting colors, you need 6 fat quarters. You can see on the pattern cover that I used the middle basket uses the same fabric as the lining of the large basket and the outer of the smallest basket. You can get away with just 5 fat quarters to do this – you need just one fat quarter of the middle inner/small outer fabric. And you'll want to plan your cutting before you make any cuts.
The fabrics I used for the cover baskets are all Art Gallery Fabrics (of course!). I used florals from Amy Sinibaldi's Mayfair line, and the lining for the smallest basket is fabric from AGF Foresta Fusion.
You'll also need 1 1/4 yards of medium-weight interfacing. I used HeatnBond Heavy Weight Fusible iron on interfacing. One 20″ x 1 yard package was enough. You can also use fusible fleece, or a foam-based stabilizer made for bags and purses. Use what you have, the pattern is versatile! And there are alternate handle instructions if you're using a heavier stabilizer.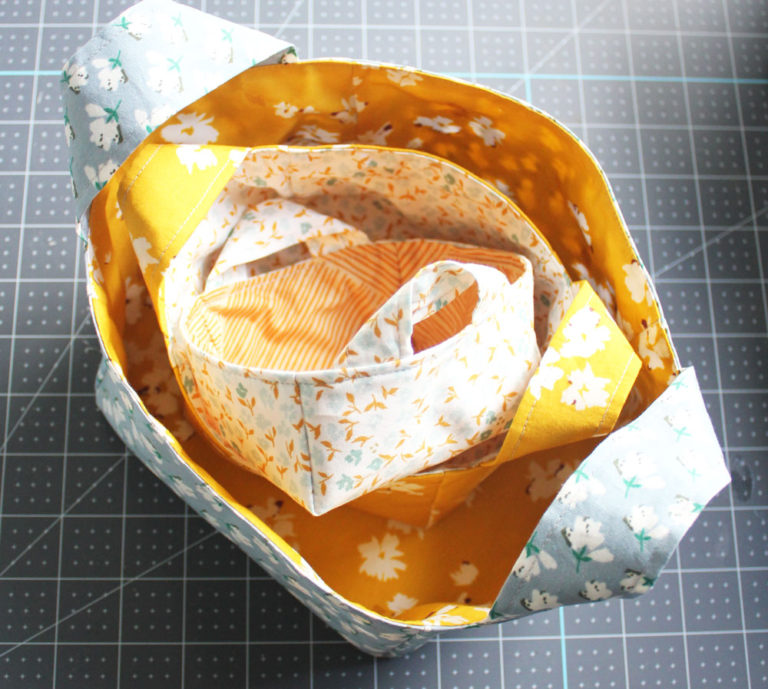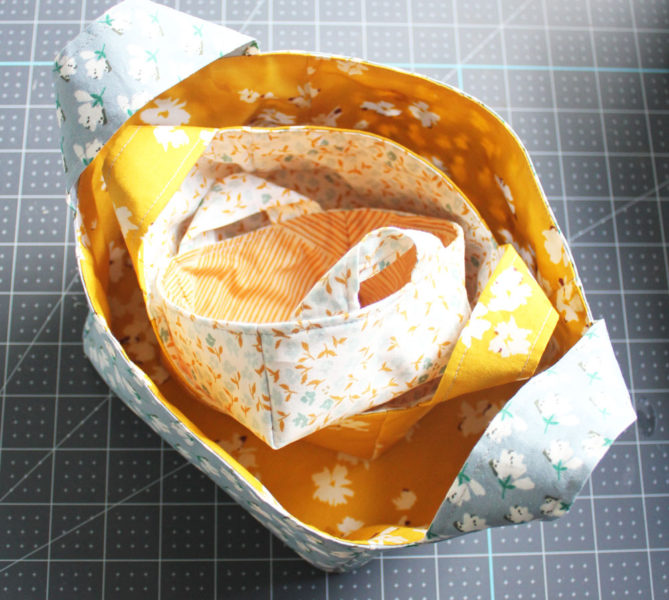 You can whip up a full set of nesting baskets in an afternoon. And nothing about the pattern makes you make all three sizes if you don't need all three. You can make stacks of large baskets if that is what you need, or an army of small baskets if it keeps you organized. I like a large and a medium for small pieces I'm working on at the sewing machine.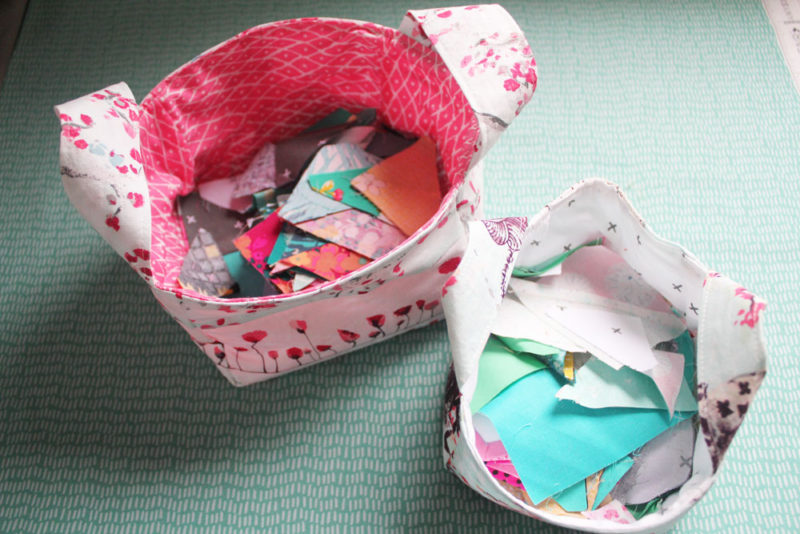 The nesting baskets are great for scraps, selvedges, tools, or whatever you like. The largest basket finishes at 6 1/2″ square, and the smallest is 4″ square.
The nesting basket pattern is available for sale in my pattern shop. Head over to purchase your pattern. When you make yours, share it on Instagram and tag me @craftmoore and use the #nestingbasketspattern hashtag.

I can't wait to see all of your fabulous nesting baskets!