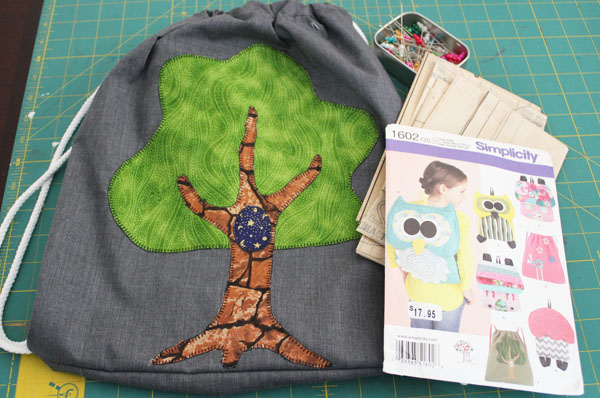 When my friend Heather from The Sewing Loft told me that Simplicity was printing her pattern and that it would be for sale at major retailers, I might've done a little happy dance! If you haven't checked out Heather's site, and seen her great designs, you really must. She does so many fun projects that I really wish we didn't live on opposite sides of the country, because I want to do a sew-in weekend with Heather!
Later, Heather told me that she'd be able to share one of these cute patterns with me, and when it arrived in the mail… well… there was a second happy dance! Such a cute pattern, with so many fun variations, and inside I found all the great step-by-step instructions that Simplicity is known for.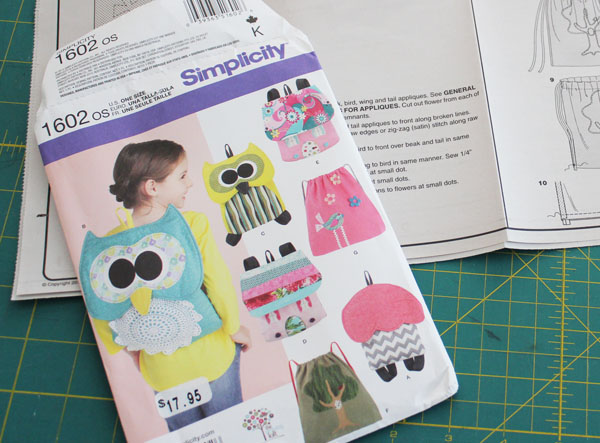 Here on the blog, I primarily do quilting-type projects when I sew, but my sewing background includes more than just quilting. I have done a fair amount of garment sewing, and the feel of a tissue paper pattern always brings back memories of making my prom dress. My mom and I made more than one of my dresses for Jr. High and High School dances, and I've made plenty of other garments, but for some reason, the crinkle of a tissue pattern makes me think of senior year.
I decided to make the cute tree design (bottom left on the pattern cover). I pulled out tree fabrics and got to work. This is a great pattern for a new sewist. I've taught beginning sewing classes and, with some supervision, a child as young as 12 should be able to tackle this pattern. It isn't difficult, but has a great variety of basic techniques, like threading in the cords, creating the casing, applique, and cutting and marking a pattern.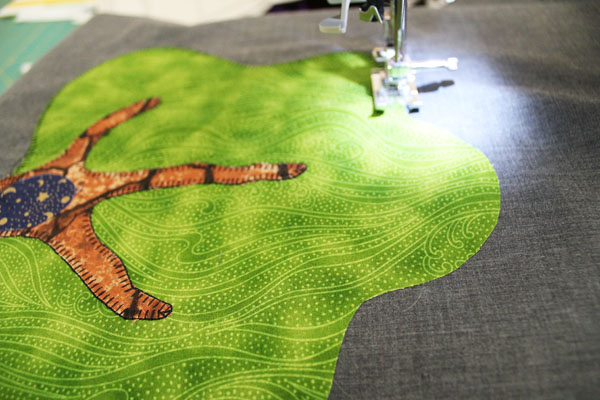 I had fun with the applique on this project… especially after I replaced my needle. I find that when my sewing machine is giving me a hard time, replacing the needle goes a long way towards making us both happy.
Here is the finished backpack – I know my boys will love using it!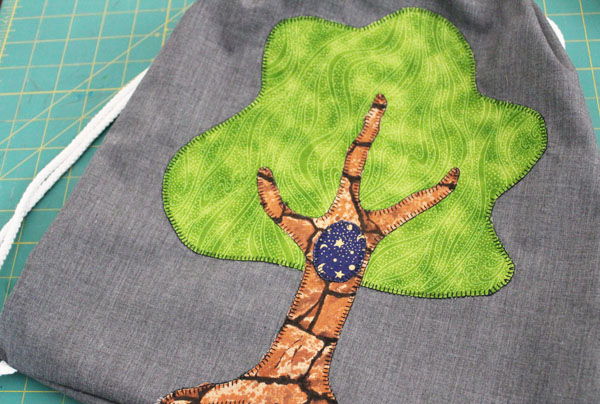 Once I finished, I carefully folded back up all the pattern pieces and tucked them back into the pattern envelope – there are many other backpack patterns and instructions in this pattern, and I'm looking forward to trying the others… I have some nieces that might like a set of cupcake packs!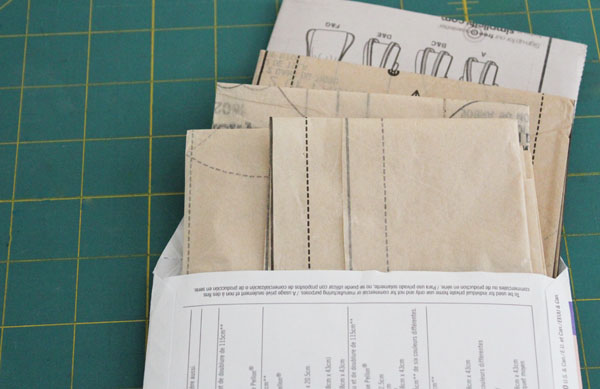 This pattern is on sale now at JoAnns Fabric and Crafts Stores, Hobby Lobby, Hancock Fabrics, and Walmart. You can find it as Simplicity #1602. I'm sure you'll have as much fun making it as I did!