Happy New Year! I'm ringing in the New Year with something super thrilling – expenses. Okay, maybe not super thrilling, but very much needed. Last year, I had little slips of paper spilling out of my wallet, my purse, glovebox… all over the place! I decided to fix this problem for 2014, and while I'm at it I thought I'd share my solution with you. Because all this week Angie from The Country Chic Cottage, Gina from The Shabby Creek Cottage and I are sharing cleaning and organizing tips!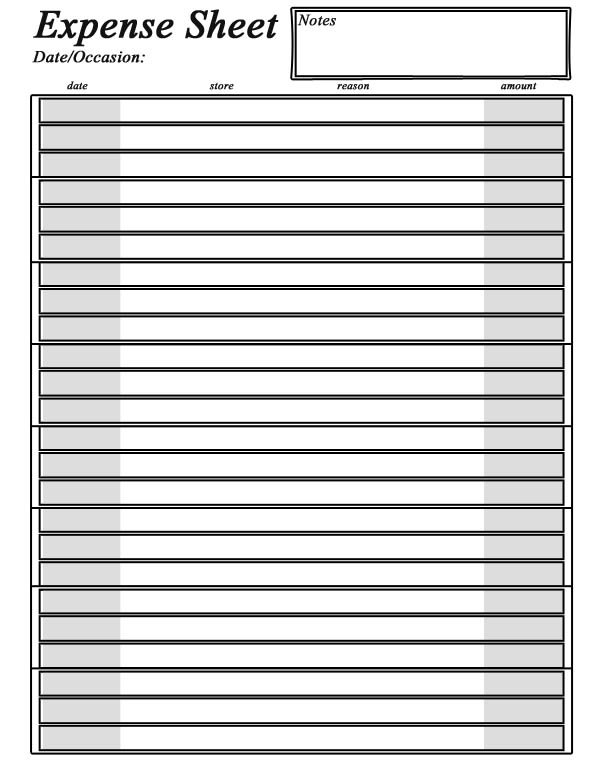 The expense sheet is super simple to use. Just tape it to the front of a 9×12 envelope. Tuck the Envelope in your purse. Each receipt gets recorded on the front, then tucked in the envelope. I can quickly enter all the receipts for a month, trip, or other time period into my bookkeeping software, and all my little slips of paper stay put!
If you want to print off your own simple expense sheet, you can find it here.
Come back tomorrow for another great tip to make 2014 your most organized year yet… I promise it'll be a whole lot more fun than this one!