I love the heartiness of an oatmeal cookie. When combined with chocolate, it is the perfect combination of sweet and satisfying! These patriotic oatmeal cookies are the perfect treat for a summer BBQ with their red, white, and blue M&M candies. You can switch out the M&Ms on any holiday to switch them up!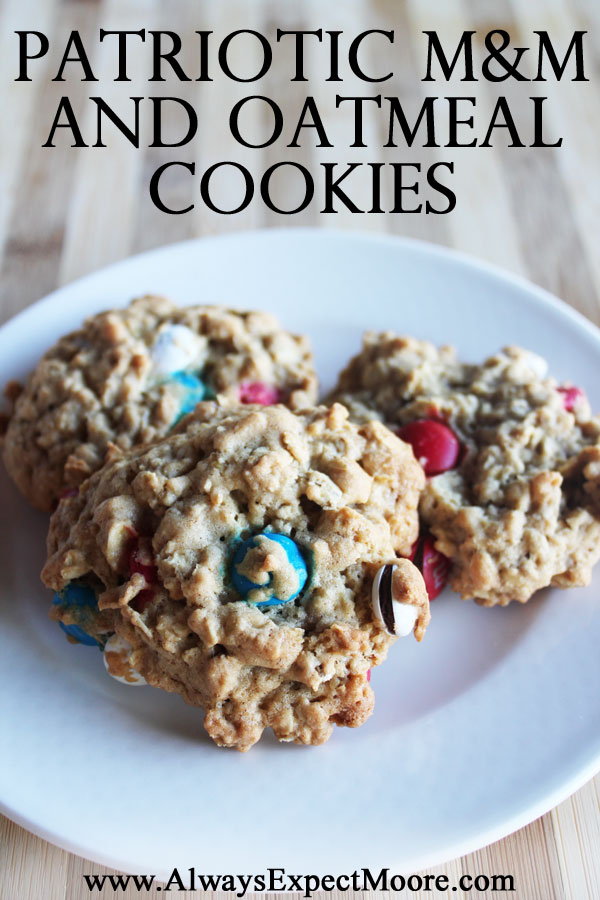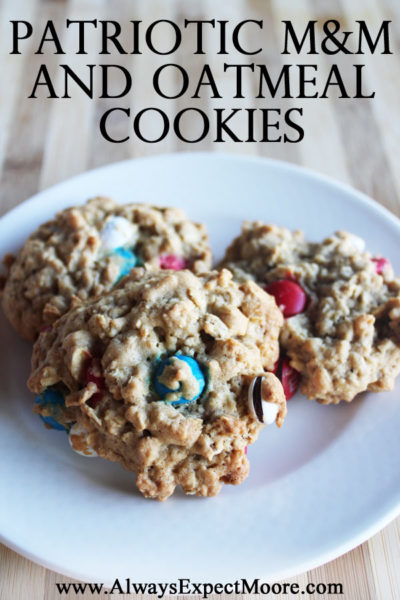 To make these cookies you'll need:
1/2 cup (1 stick) butter, softened
3/4 cup brown sugar
1/2 cup granulated sugar
3 egg whites plus 1 egg yolk
1 tsp vanilla extract
1 1/2 cups flour
1 tsp baking soda
1 tsp cinnamon
1/2 tsp salt
2 1/2 cups oatmeal
1 1/2 cups M&Ms, put 1/4 cup aside
Pre-heat oven to 350 degrees. Cover baking sheet in parchment paper.
Mix butter, sugar, eggs, and vanilla in a bowl.
Mix in dry ingredients, saving oatmeal until last.
Mix in 1 1/4 cups of M&Ms.
Put tablespoonfuls of dough onto parchment paper covered baking sheet. Add more M&Ms on top as needed to be able to see the M&Ms on the cookies.
Bake 10-12 minutes until starting to brown.
Cool before eating.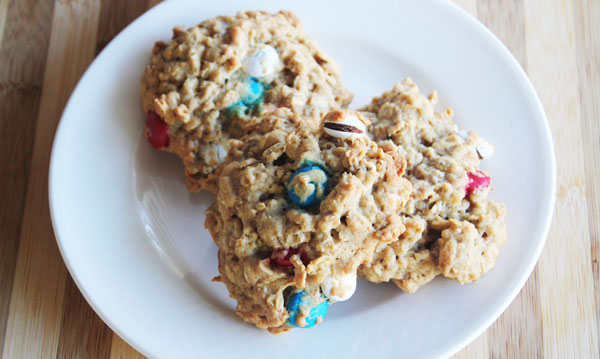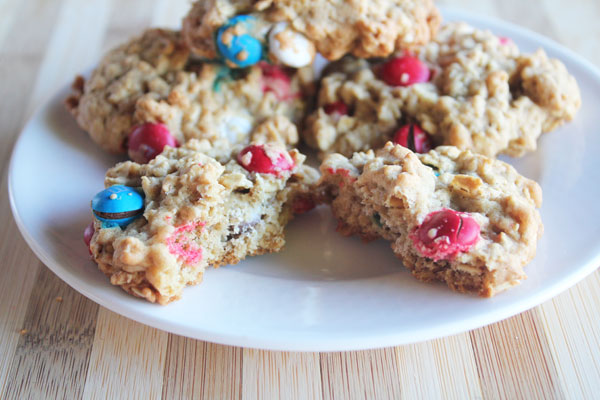 For a fun serving option, decorate the oatmeal container to look like a firecracker and use as a cookie jar.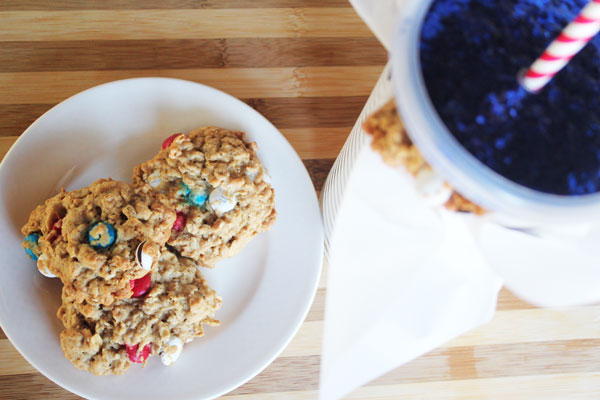 Fun, festive, and filling cookies … that are delicious to boot!