I was sent some of Shannon's awesome cuddle fabrics to stitch up something snuggly. Included in the fabrics were cuddle cakes – 10″ squares of assorted colored fabrics – all deliciously furry! I used some of the cuddle cake pieces in making the Fairfield Block of the Month, but that left me with some unused squares. These were easily whipped up into this Polka Dot Double Cuddle Quilt!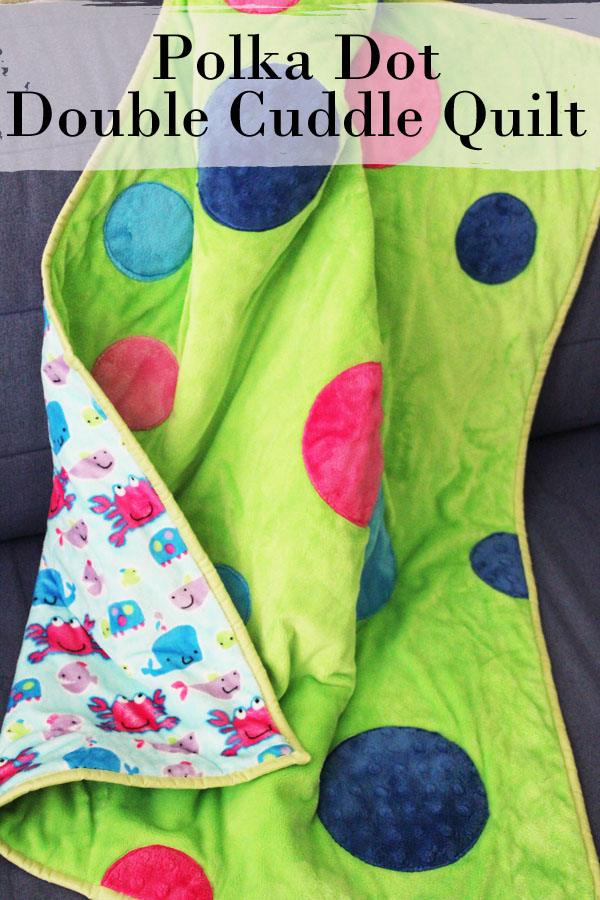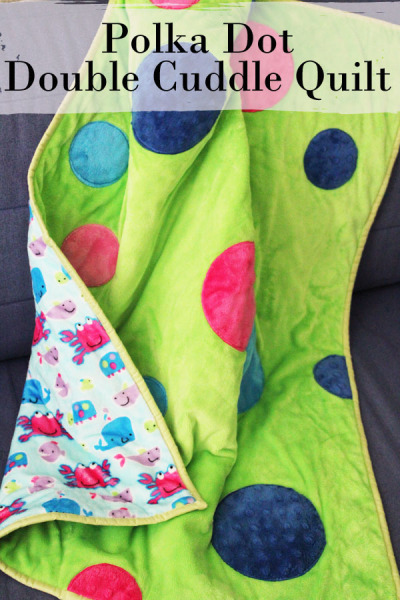 It is double cuddle – both the front and the back are made with snuggly Shannon Cuddle fabric. Perfect baby quilt, or snuggle quilt for a child!
To make the quilt, you'll need:
6-10 Cuddle Cake squares
Paper-backed Fusible Applique
Round objects – bowls, cups, lids, etc.
1 yard solid color cuddle
1 yard printed cuddle
Crib-sized batting of your choice
1/4 yard cotton fabric (for binding)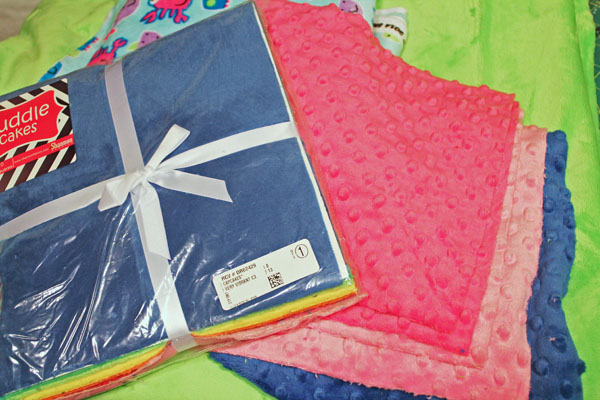 Start by fusing the paper-backed fusible onto the back of the cuddle cake squares. Trace circles onto the back in various sizes and cut out.
Fuse the circles onto the front of the solid cuddle. Don't leave the iron in one place for more than 2 seconds to avoid damaging the cuddle fabric.
Don't applique them down yet!
Baste the layers of the quilt – the top, batting and bottom. Use whatever basting method you prefer – I like spray basting.
Using your walking foot, stitch around the edges of the circles – this secures the appliques and quilts the quilt all at the same time!
You can add additional quilting if you like, or if your quilting is too far apart.
Trim and square up, and use the woven cotton fabric to bind the quilt.