When Mr. Domestic asked if I'd be part of his blog hop showing off his new line of Aura fabrics with Art Gallery Fabrics, of course I said yes and started thinking of how I wanted to use these pretty fabrics. What I immediately decided was something simple and practical. Because while I love quilts, I have so many that sit in a chest waiting for their day in the sun. And I knew I didn't want to do that with these beautiful fabrics. So, I created a Quilted Pocket Organizer. This is a simple wall-hanging that it perfect for showing off favorite fabrics, and is super practical as a way to sort mail, keep track of important papers, or tuck items that you will need on your way out the door (like earbuds or a phone charger).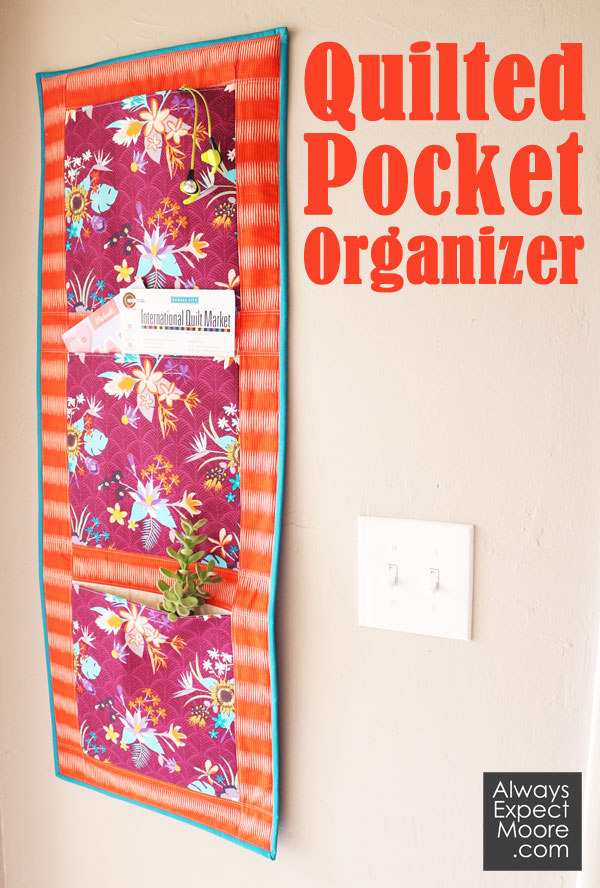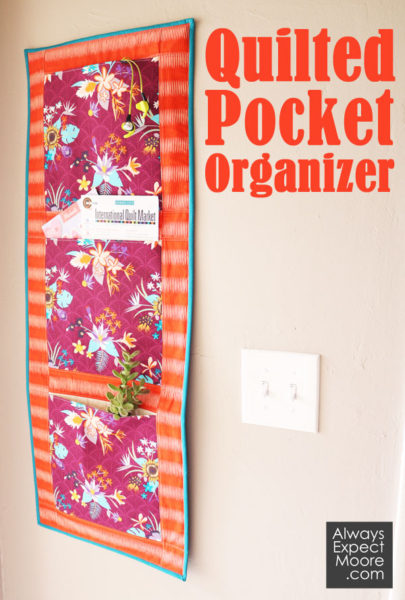 Doesn't it show off the fabrics beautifully!? I love those gorgeous tropical florals!
Here are the basics for making this organizational wall hanging: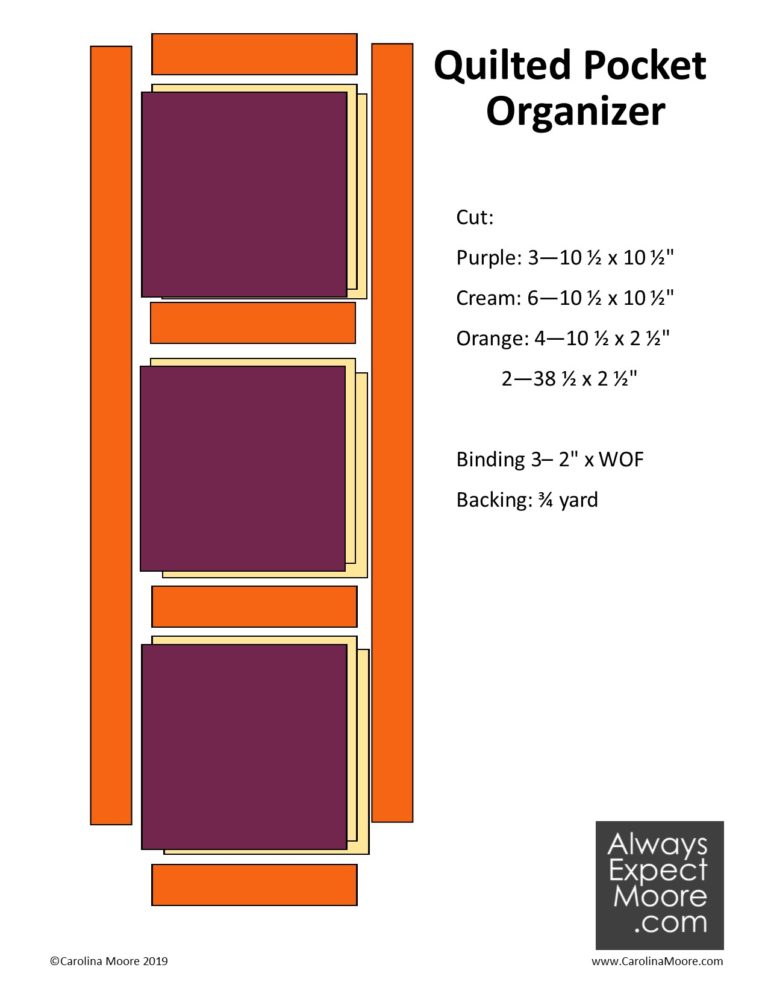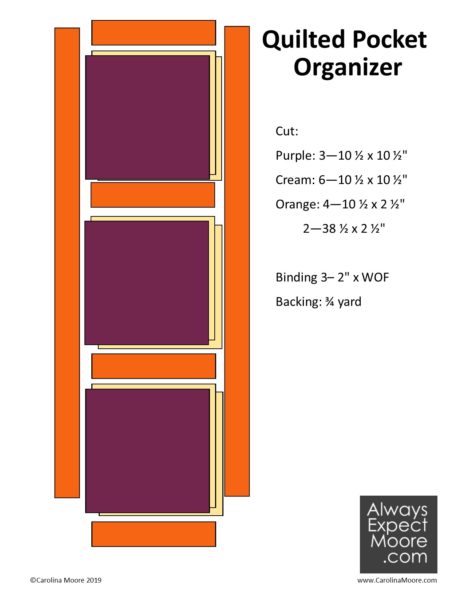 And here are the tips you'll need to know in putting it together:
Once you cut all your pieces, place a purple and a cream right-sides-together, and stitch along ONE side. If your fabrics are directional, this will be the top edge. Then add interfacing on the back of the purple fabric. This will give your pocket extra body. If you want, you can add quilting or stitching at this stage for a little decoration.
Then layer the pocket together with a cream square when you add the bottom horizontal sashing piece to each. Move the pocket out of the way as you add the top horizontal sashing piece. Once all the pockets and horizontal sashings are stitched in place, add the side borders.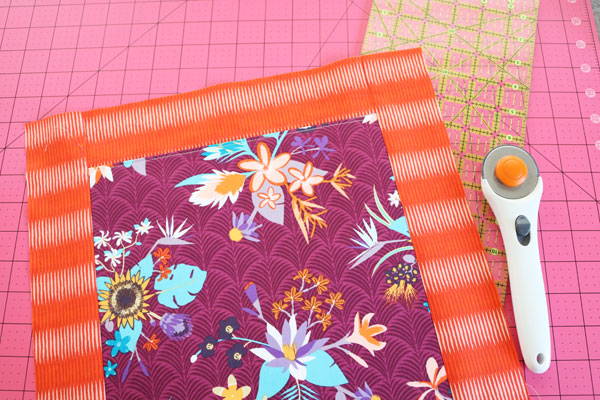 Then you can quilt as desired! I did a little stitch-in-the-ditch as well as supportive quilting on the outside of each pocket to give it extra stability. You can add whatever quilting you desire – just don't quilt those pockets closed!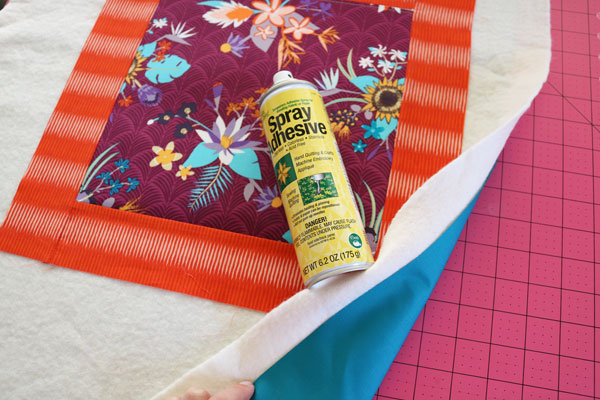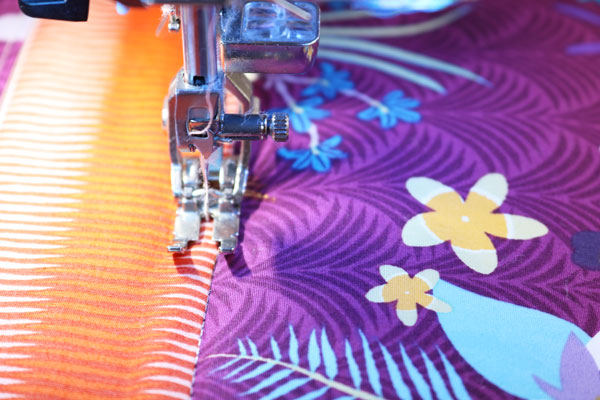 Before binding, I cut two 5″ squares that I folded on the diagonal, and put them in the top corners as hanging pockets. All I had to do was add a dowel, and the pocket organizer was ready to hang!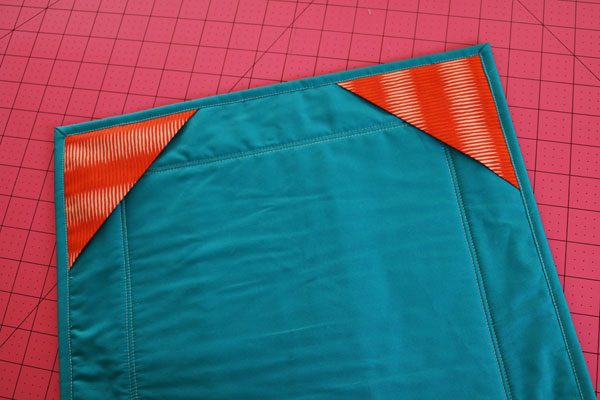 I love how it turned out, and these pockets are so handy by my front door!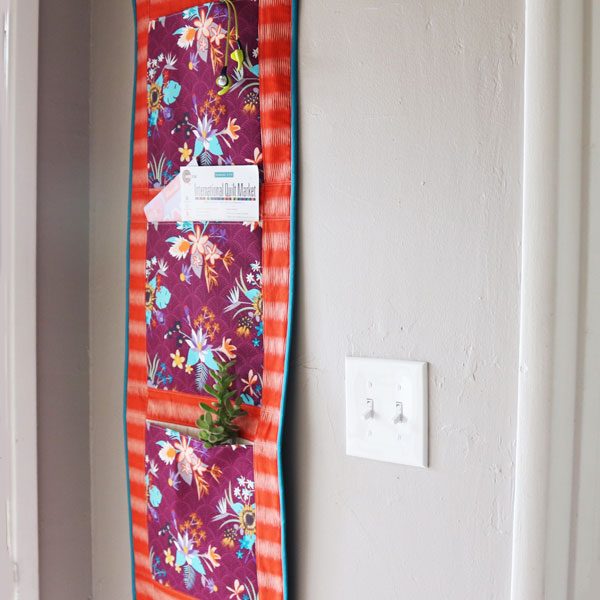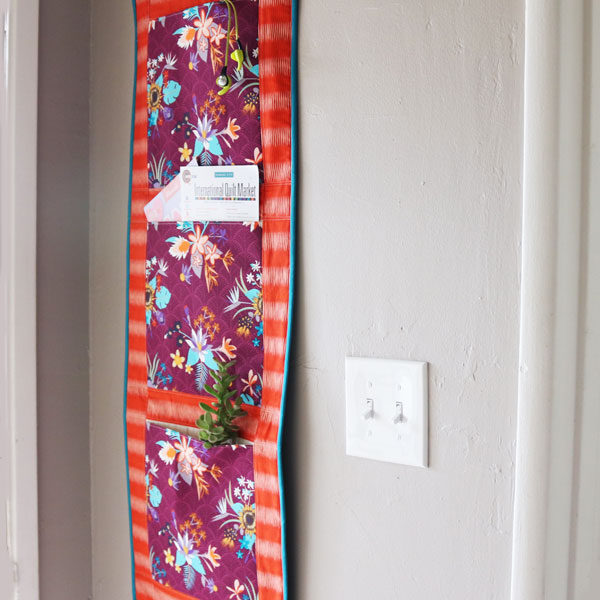 Be sure to check out all the other awesome quilters and sewists who have joined in on Mister Domestic's Aura Blog Party!