This month's free block is all about April Showers – with this fun rain-themed quilt block! I had so much fun creating two creative versions of this block for you, scroll down to check them out, get details on downloading the block pattern, and get links to all the other fabulous rain-themed quilt blocks from other designers!
I made this block a couple different ways. I used the pattern to stitch up a block, but accidentally swapped two of the raindrops. Can you tell? I didn't notice until after I had the whole block stitched together, and decided to leave it. If you stitch a bunch of these blocks together, you can shuffle around the raindrop blocks to get a really unique and varied look (the pattern has several different ideas for changing up the pattern, including two rows of raindrops in one block!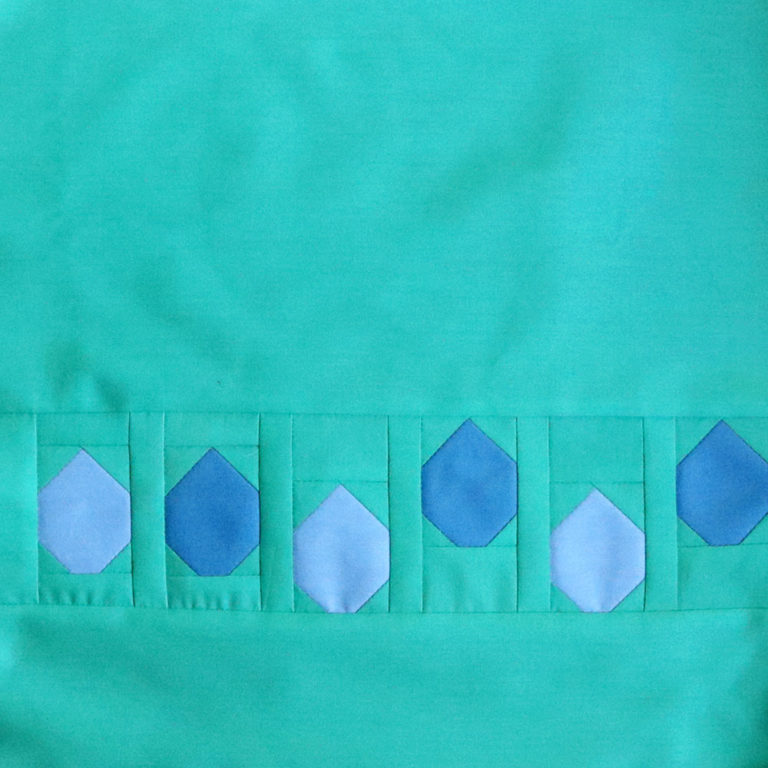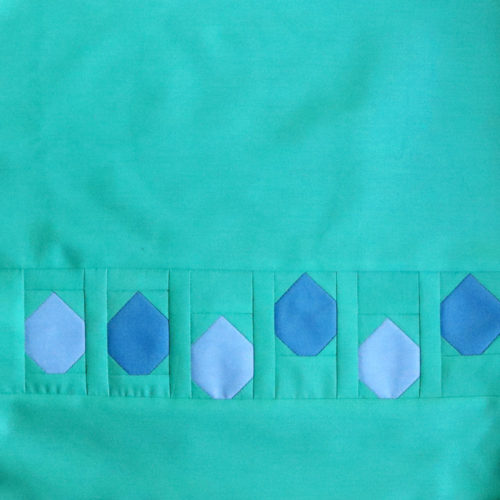 I also created a rainbow of raindrops. Seems fitting since after the rain comes the rainbow.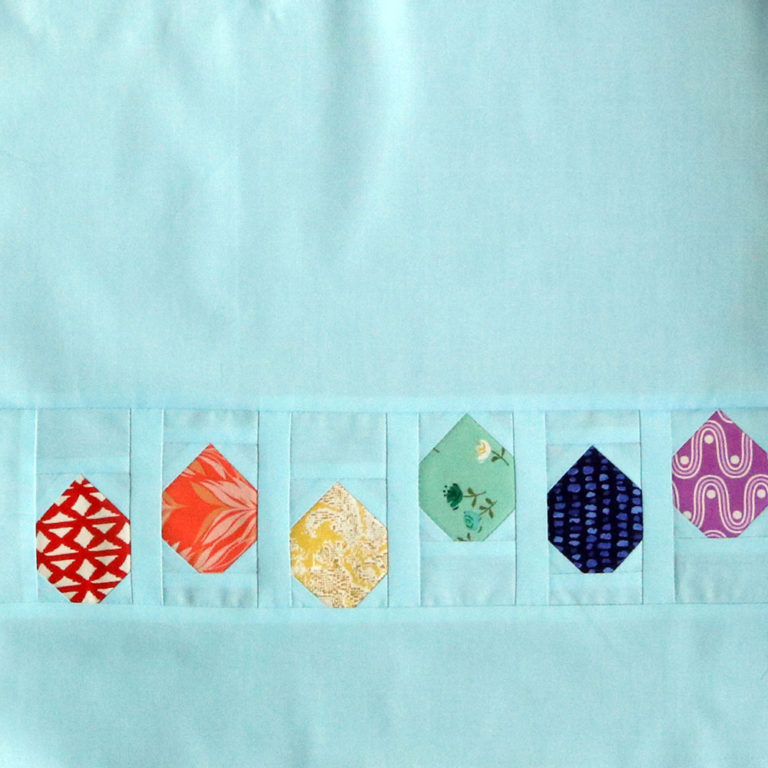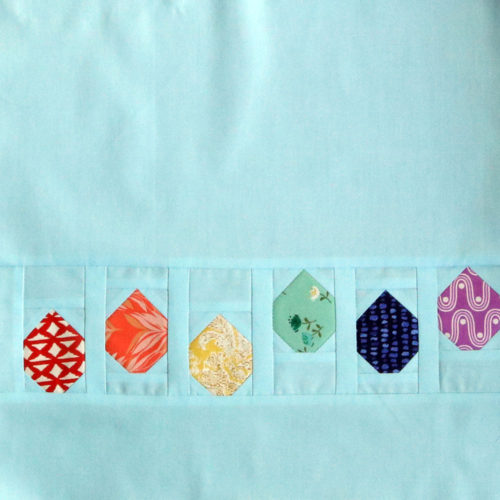 If you'd like to download the pattern you can get it by signing up for my newsletter here:
And be sure to check out these other great rain-themed quilt blocks!
Rainbow of raindrops by Carolina Moore
Raindrops by Perkins Dry Goods
Rainy Day Walk Home by The Quilted Diary
Raindrop by Blockofthemodotcom
I Love Rainy Days by Heidi Pridemore
Petrichor by Althea Gyde
Gray Skies are Gonna Clear Up by Blue Bear Quilts
Rain from Heaven by Faith and Fabric
Umbrella and Gumboots by Duck Creek Mountain Quilting
April Showers by QuiltFabrication
Pouring Rain by Patti's Patchwork
Spring Crocus by PhoebeMoon Designs
Playing in the Rain by Puppy Girl Designs
Rainy Day by Studio R Quilts
Rain Showers by Slice of Pi Quilts
Rain by Oh Kaye Quilting
Doves in the rain by Sara Flynn
April Showers by Inquiring Quilter
Rain Will Make the Flowers Grow by Devoted Quilter
I've Got Sunshine on a Rainy Day
Let it Rain
Splish-Splash by Pretty Piney Quilts
April Showers by Cotton Street Commons
Rain on the Window