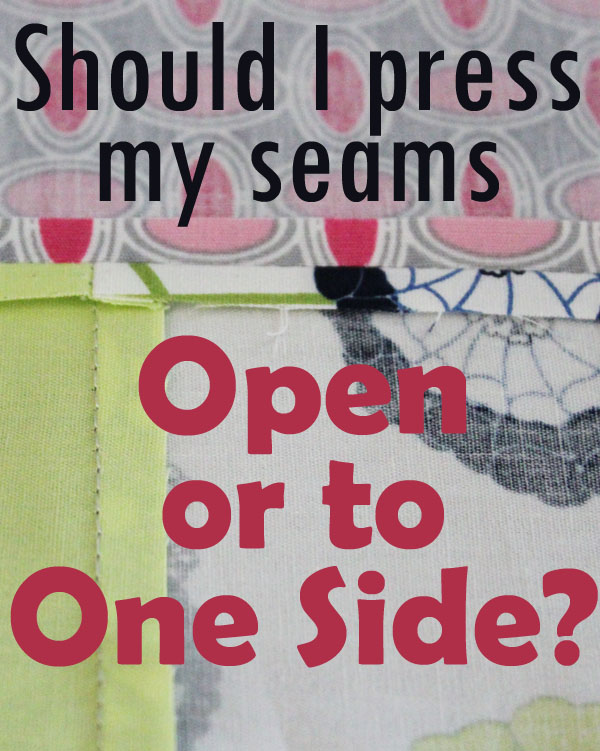 The quilting question "Should I press my quilt seams open or to one side?" comes up very often in my quilting classes. When my students ask me, I think they're looking for a single, definitive answer. A quilting rule that they can follow or flaunt. The problem is that I believe in very few quilting rules.
I believe that when quilting, you should press your seams. But how you press your quilt seams depends on a variety of factors. You should take these factors into account when you decide if you're going to press your seams open, or to one side.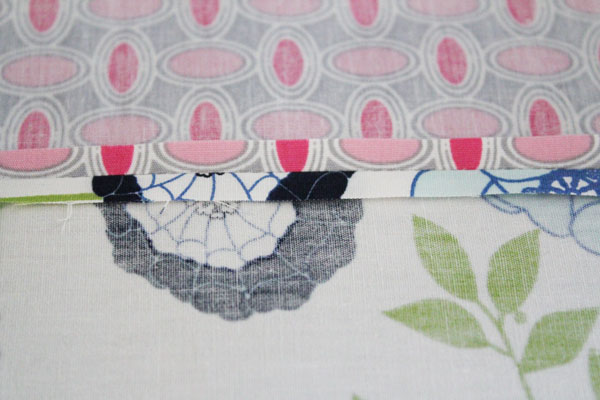 How are you going to quilt your finished quilt?
If you plan on doing a "stitch in the ditch" on your quilt blocks, your decision has been made – you must press your seams to the side. The quilting technique "stitch in the ditch" is so named because of where the stitching falls. Pressing the quilt seams to the side created a slight raise on one side of the seam – which results in a slight ditch on the other. This is easy enough for a newbie quilter to find and aim at when quilting.
If you try to "Stitch in the Ditch" on a quilt where the quilt seams have been pressed open, you will be quilting along the seam line right between the pieces of the quilt top, and instead of securing the backing, batting, and top, you'll be securing the backing and batting while tacking the top in place.
If you plan to do an all-over or a stitching pattern that does not closely follow the piecing of the blocks, you can press your seams however you like.
How flat do you want your finished quilt top to be?
Pressing quilt seams open results in flatter piecing. This is because instead of pressing all the bulk of the seam to one side, the bulk is divided in half and spread equally over two sides. Your finished quilt blocks are much flatter than a block with the seams pressed to the side. Once your quilt top is quilted together with the batting and backing, much of the flatness created by pressing seams open is lost into the batting, and a quilt with the seams pressed to the side is no more lumpy than one with the seams pressed open.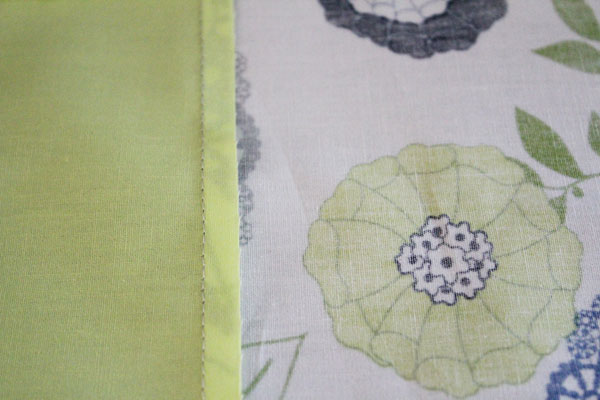 What piecing techniques are you using?
Depending on the techniques you are using when piecing your top, you may prefer one pressing method over another. If you are piecing many small pieces together, you may want to press the quilt seams open to reduce the bulk at the individual seams. However, if you are doing intricate piecing where you want to match your seams, pressing the quilt seams to the side may actually help you. If you press one seam up and one seam down before laying two pieces with their right sides together, the ditches of the two seams will "lock" together, helping line up the piecing, and resulting in more crisp lines and points.
How do you press best?
What is most important in pressing is that you do it, and do it as well as possible. I have seen new quilters who did not press properly, and lost as much as 1/2″ of fabric in each seam because of poor pressing. So, if there is one way that you prefer pressing because it makes you happier, go ahead and use that method. Because staying happy while you quilt is what it is all about anyway, right?