This stardust quilt was made using Fat Quarters of Art Gallery Fabrics' line "Playing Pop", which can be found in stores now. I used the lighter prints as low(er) volume background prints, and the darker prints in to make the stars.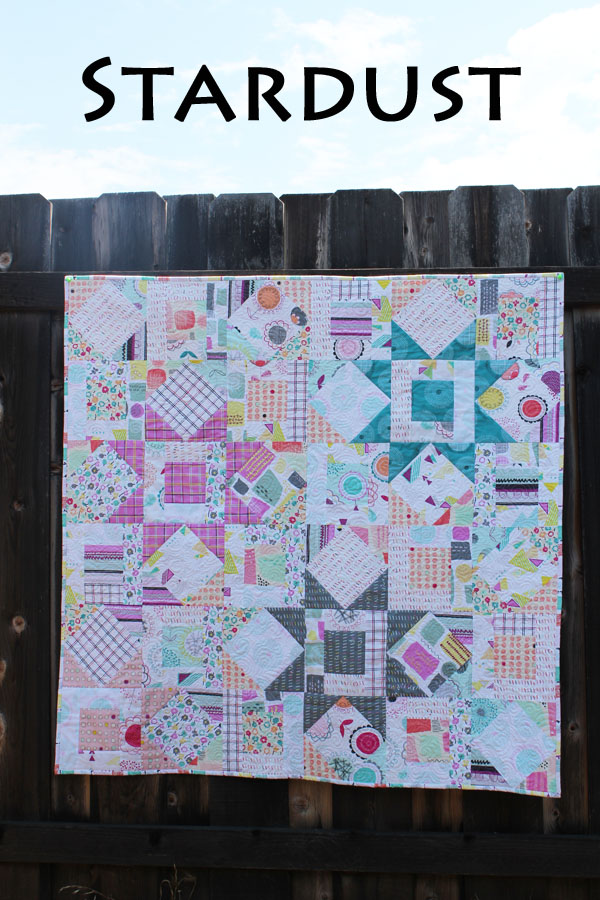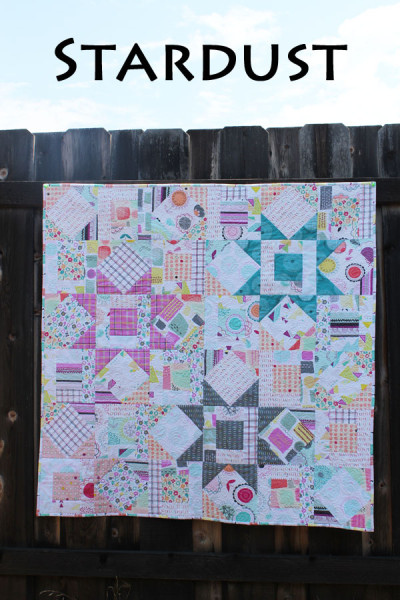 Stardust Quilt: finishes 48″x48″
It makes for a fun, scrappy background quilt that looks a little more fun and planned!
For this quilt, you'll need:
4 FQs dark or med/dark prints (stars)
5-7 FQs med/light prints
8-10 FQs light prints
Backing, Batting & Binding
Cut:
From *each* of the dark or med/dark prints:
8 – 4 7/8″ squares (cut in half diagonally)
1 – 4 1/2″ square
From the med/light prints (total from all):
45 – 4 7/8″ squares (cut in half diagonally)
14 – 4 1/2″ squares
From the light prints:
18 – 6 3/16″ squares
36 – 2.5″ x 8.5″ rectangles
36 – 2.5″ x 4.5″ rectangles
You can lay out the fabrics to make your design: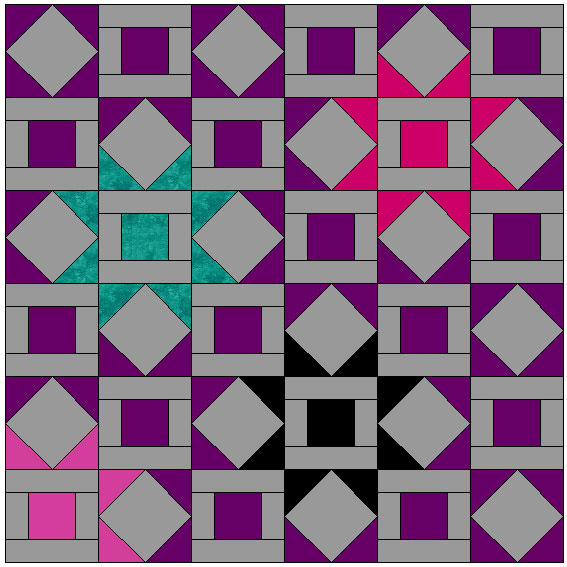 There are 2 alternating blocks that make up the design. A diamond-in-a-square and a square-in-a-square. Stitch these units together, then stitch them all together to make the quilt.
If you want your quilt to look very intentionally scrappy, you can make the four square-in-square blocks using the dark fabrics for the center, then the 14 diamond-in-a-square blocks using 2 of the dark triangles on each, then make the remaining blocks using the remaining fabrics, and then stitch it together. Depending on what kind of quilter you are (and how much design wall space you have available), you can make this quilt using whichever method you like!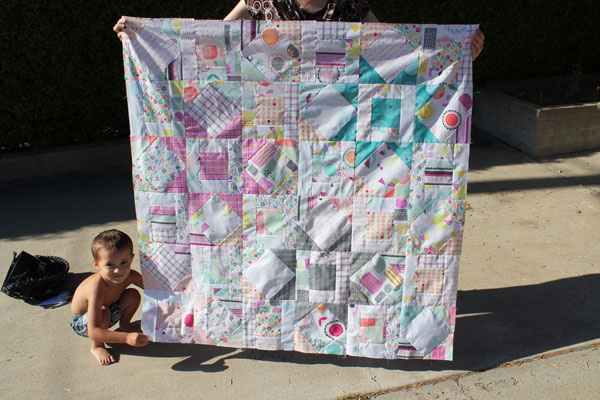 Quilt as desired.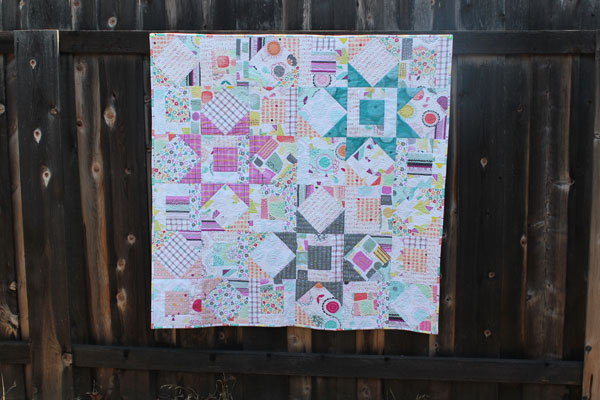 I pieced my back from the scraps and leftover Fat Quarters in the bundle. You can also see my quilting here. I used my walking foot to stitch-in-the-ditch around the stars, then did dense swirls in the space around them.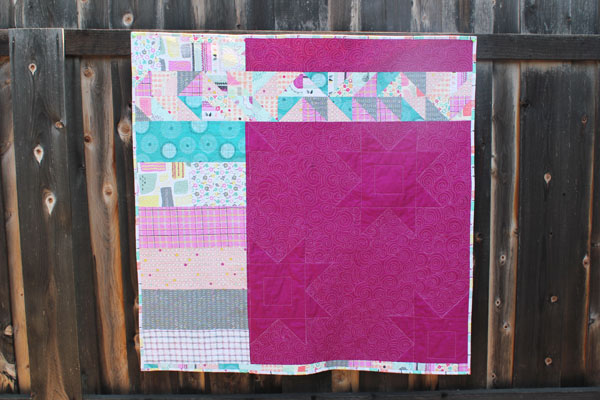 Such a fun quilt to whip together!