I grew up reading the Little House on the Prairie books. I'm so excited that Andover has come out with a line of fabric celebrating this fun series of books. They sent me some of their fabric to play with, so I made this fun Pin Cushion Dish. The dish is nice and deep so that not only can you hold pins and needles in the pin cushion, but the dish will also keep scissors, thimbles, and more corralled.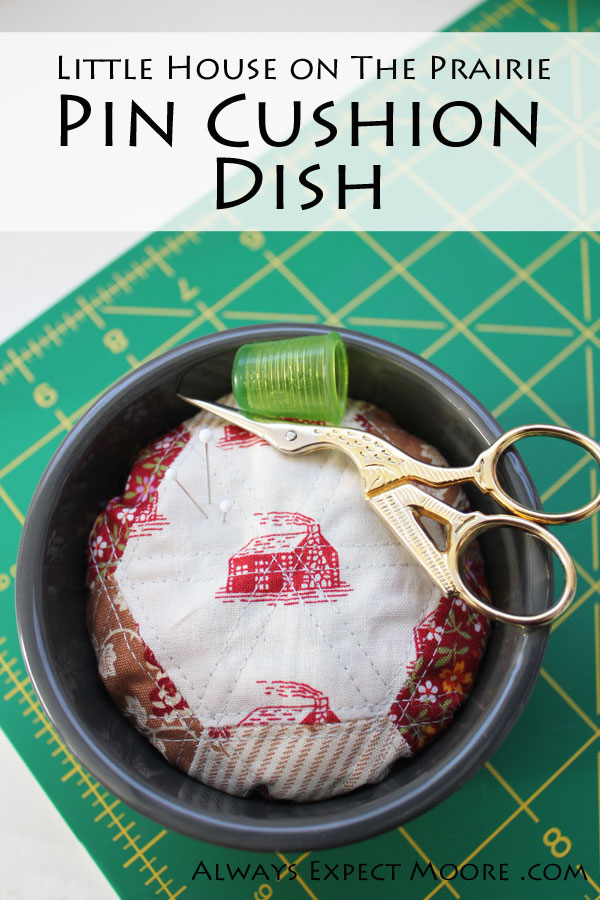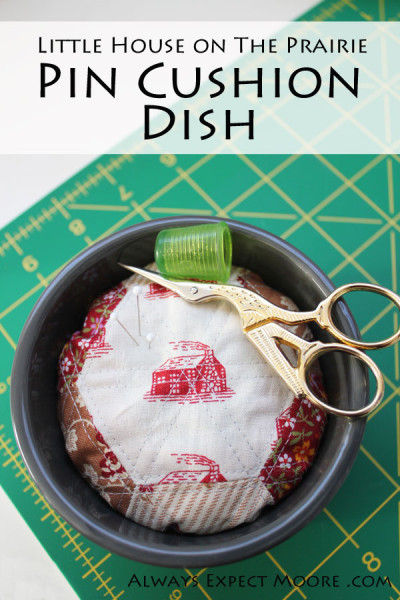 You'll need:
Ramekin (these were 2 for $3 at Target)
LHOTP Fabric (at least 4 designs)
1.5″ Dritz English Paper Piecing Shapes
Fabric glue stick
Needle & Thread
Sewing Machine
Crushed Walnut Shells
Polyfil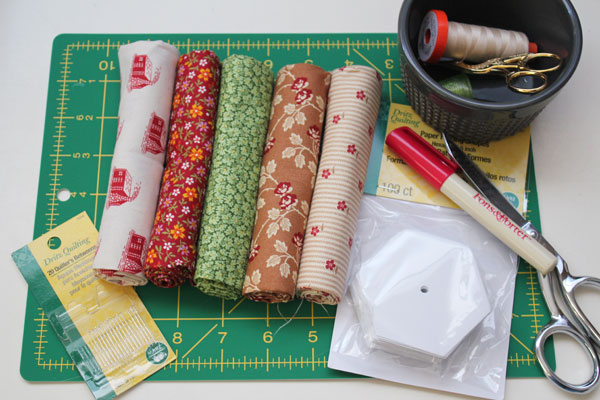 Cut your fabrics with a 3/8″ seam allowance.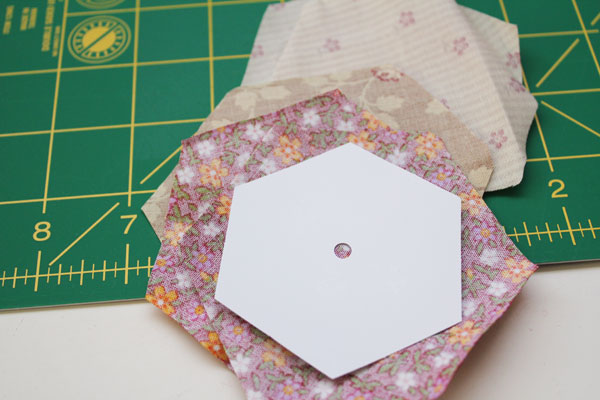 Baste the fabric onto the hexagons. I like to glue baste.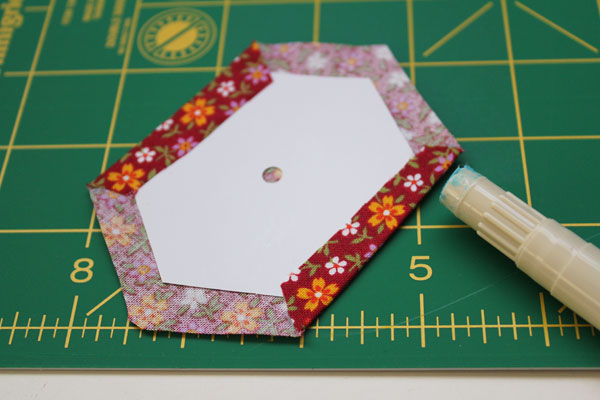 Stitch the hexagons together.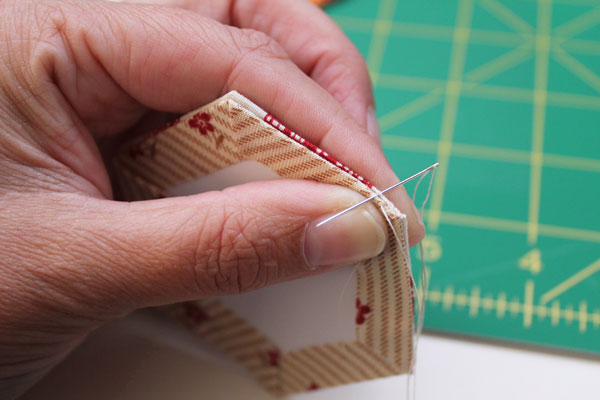 You'll want to make a flower shape with 7 hexagons.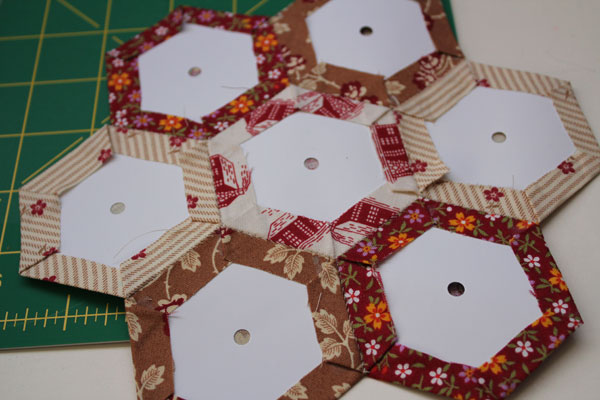 Press well, front and back.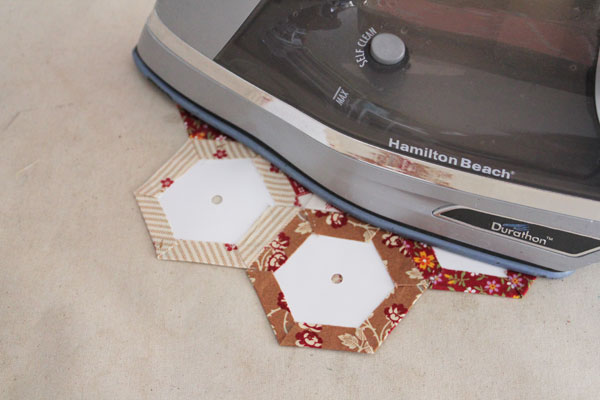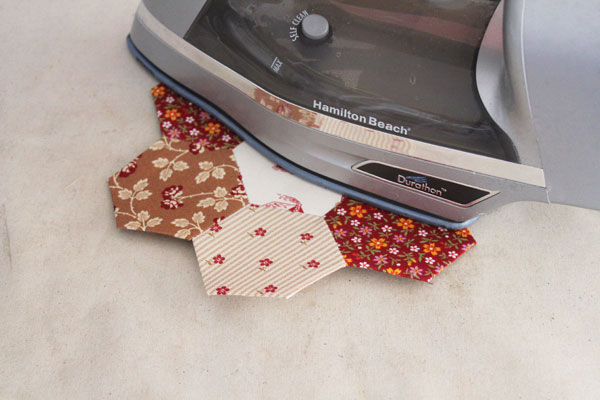 Remove the papers.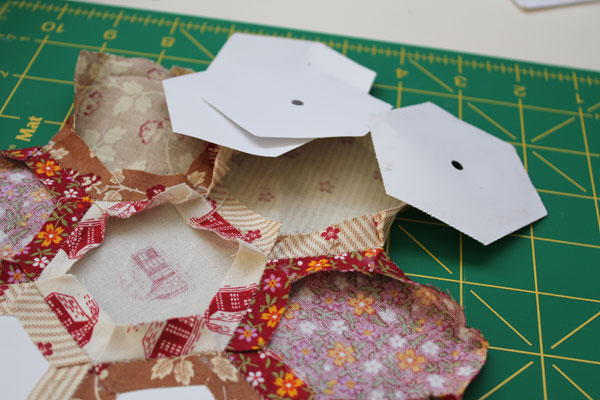 Press again, so seams are flat. Place onto a background fabric, and topstitch the two layers together. This is like quilting, but with no batting between the layers.
Draw a circle, and trim.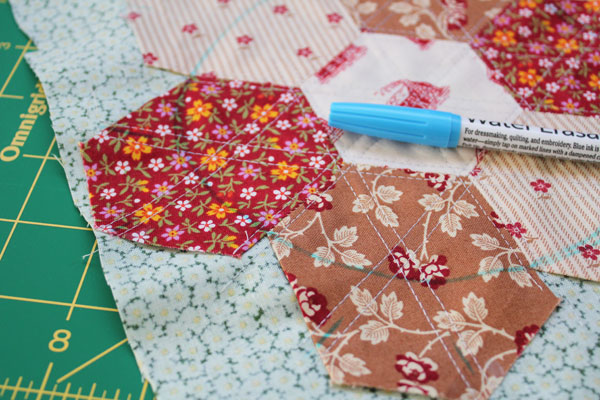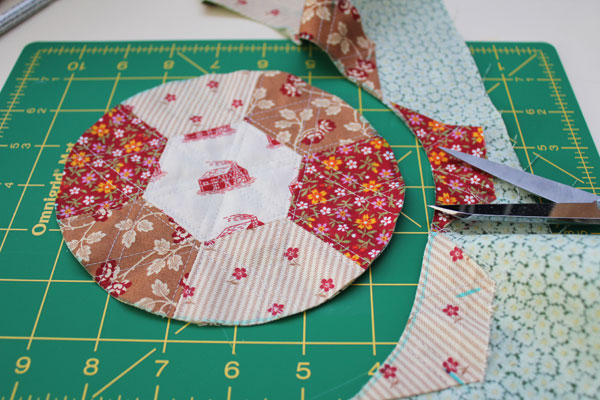 Trace the ramekin on spare fabric, and cut.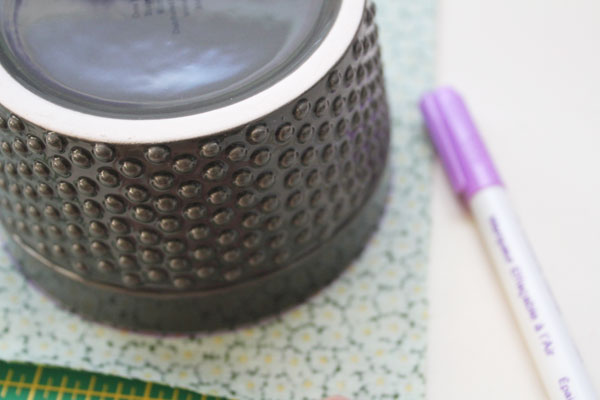 Pin the two together. ease the excess seam evenly all around.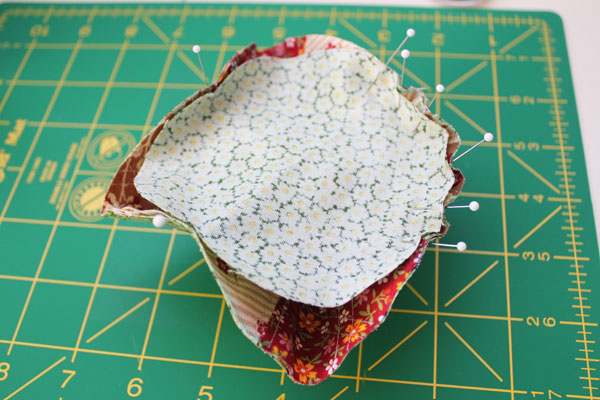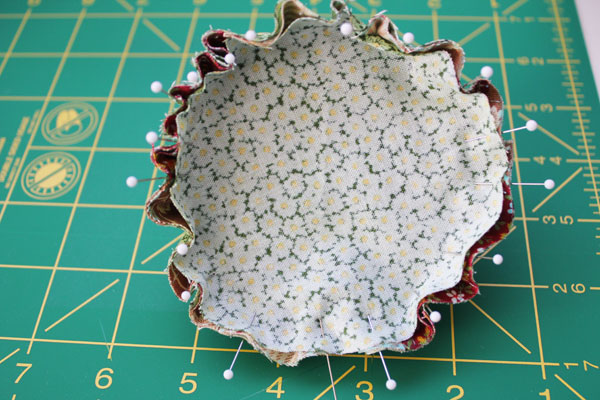 Stitch down, using a 1/4″ seam allowance.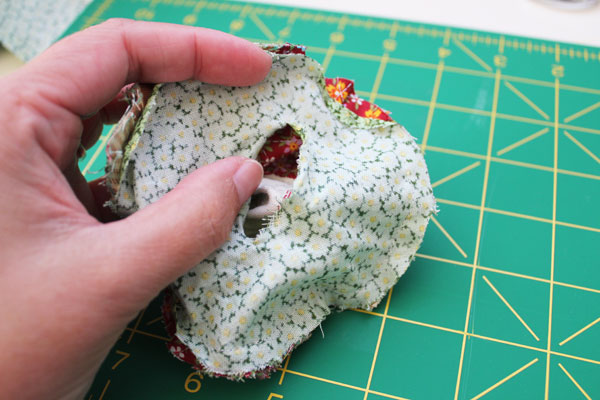 Fill with crushed walnut shells. Then add a little bit of Polyfil to vover the hole.This helps to have less walnut shells fall out.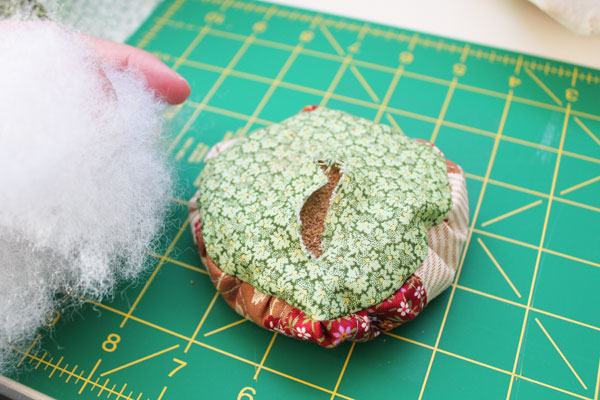 Stitch the hole closed, then tuck into the ramekin.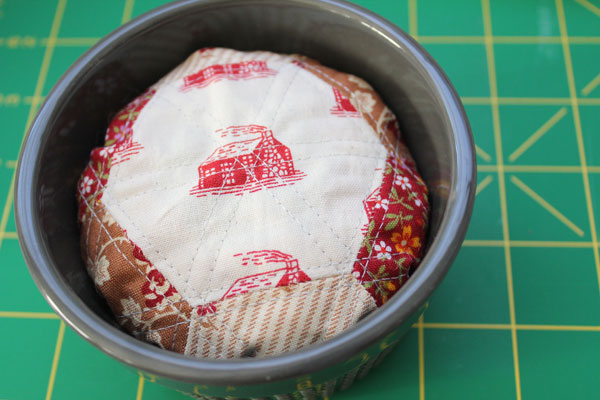 Your pin cushion is complete!