I went to a fun retreat with some crafty gal friends, and had a chance to cook. I love to craft and sew. But I also love to cook. And to bake. We had these fabulous cherries provided by the Cherry Man. I just new they needed to be baked up into a delicious treat. And these Cherry Almond Oatmeal Muffins were the perfect thing. The cherries add the perfect hit of sweetness, while the oatmeal makes them both tender and hearty. If you've never made anything like these before, you'll fall in love!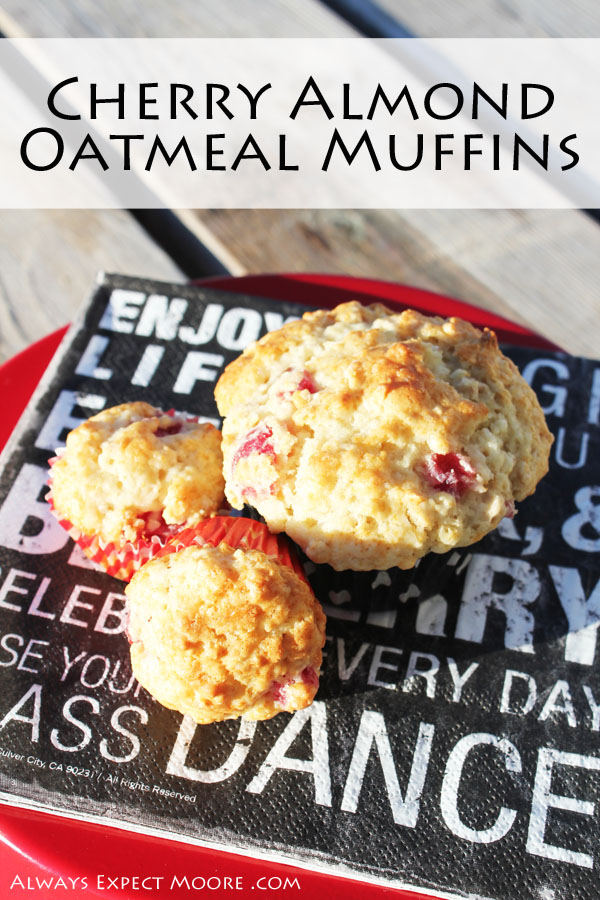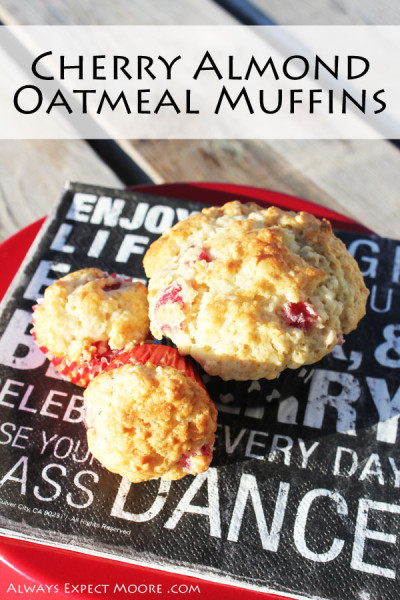 Makes 12 standard sized muffins.
Ingredients:
2 c flour
3 tsp Baking Powder
1 c oatmeal
1/2 tsp Salt
3/4 c Sugar
1 egg
1 c milk
1/4 c vegetable oil
1 tsp almond extract
10 oz jar cherries chopped (about 1 cup)
Preheat oven to 400 degrees.
Combine dry ingredients in bowl.
Combine wet ingredients in a second bowl.
Using a spatula, mix wet and dry until incorporated – it will be lumpy, do NOT overmix!!
Fill muffin tins and bake for 15 minutes.
Allow to cool and enjoy your cherry-almond oatmeal muffins. They really are yummy!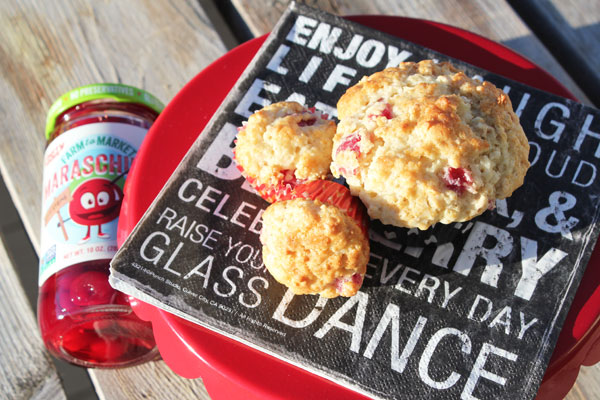 We were at Laura Kelly's house, and she always has fun with presentation… so she and some of the gals created these fun cherry-themed place settings.