I spent the weekend with friends, both new and seasoned, up in Denver, Colorado at the Create – Make – Celebrate Retreat hosted by the fabulous and talented Laura Kelly Walters. I got to learn some new crafting techniques, brush up on some that I've played with in the past, and even teach one of my favorites… English Paper Piecing!
The wonderful folks at Prym-Dritz sent kits for me to share so that I could teach the class. I was so excited to be able to share my passion with all these awesome creative gals!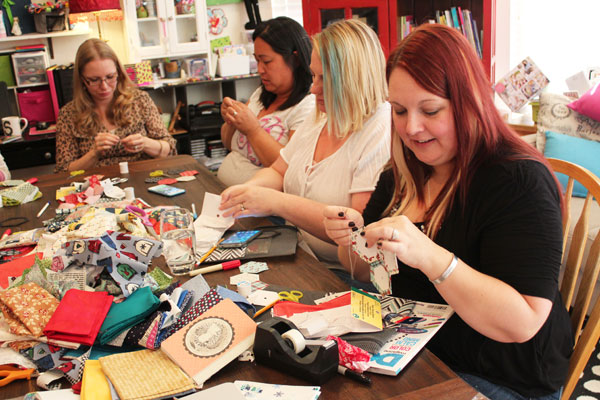 Some of the gals tried it, and it wasn't for them. But others… others really took to it! I saw ladies doing EPP in our group pow-wows throughout the weekend, and it warmed my EPP-loving heart!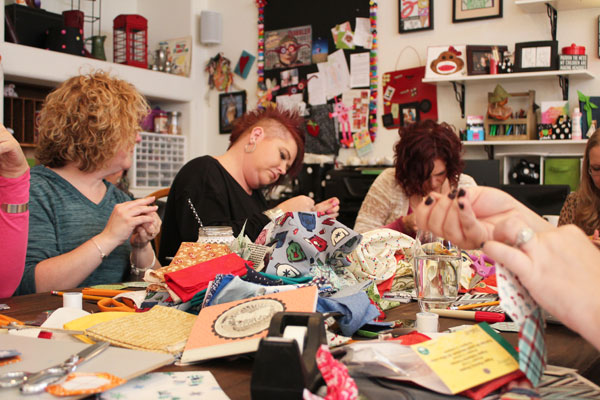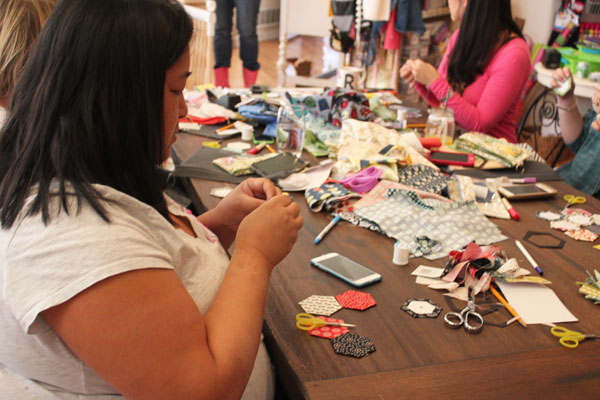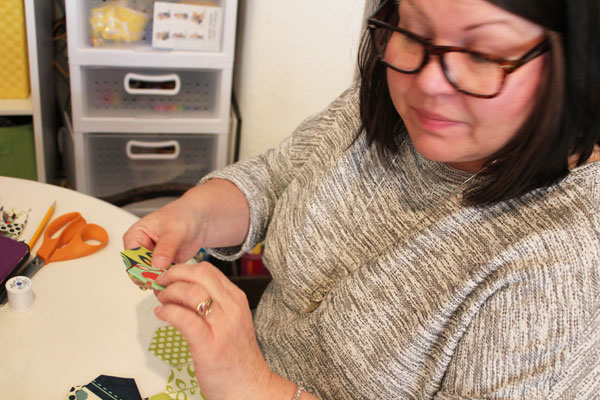 Two of the amazing ladies at the retreat – Midge and Madge – have a crafty YouTube series, and invited me to be a guest (WHAT!?). I had a blast chatting with them… please watch the video below!
In case you're wondering, the quilt shown in the video is
"25 Hexies" and the pattern is available for purchase on Craftsy
.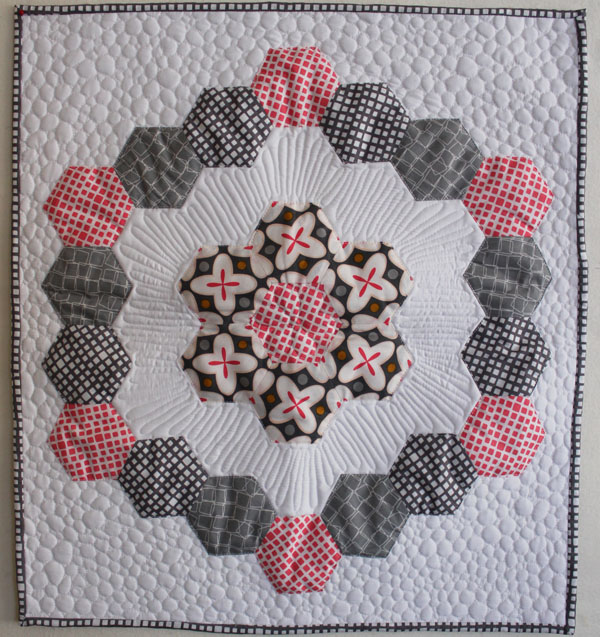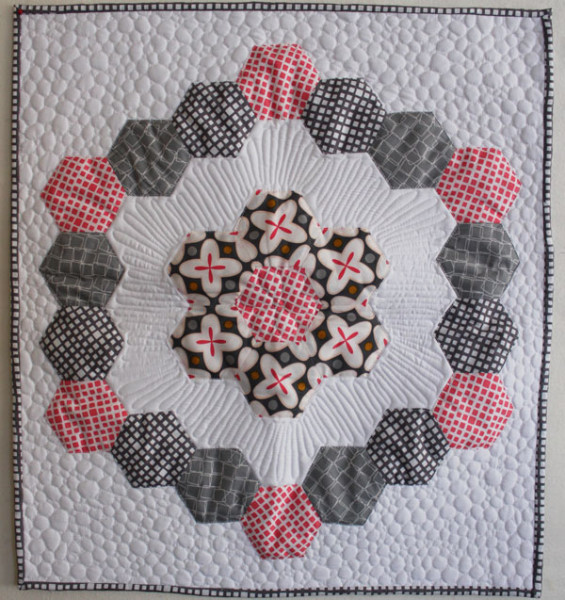 And I did take a quick photo of Madge's flappy EPP before she fixed it. This is too cute!