This post has been about a month in the making… and really the story isn't finished yet, but I don't want to wait any longer to share it. I got to check something major off my bucket list in October. Quilters, prepare to be jealous…
I had a quilt hang at market.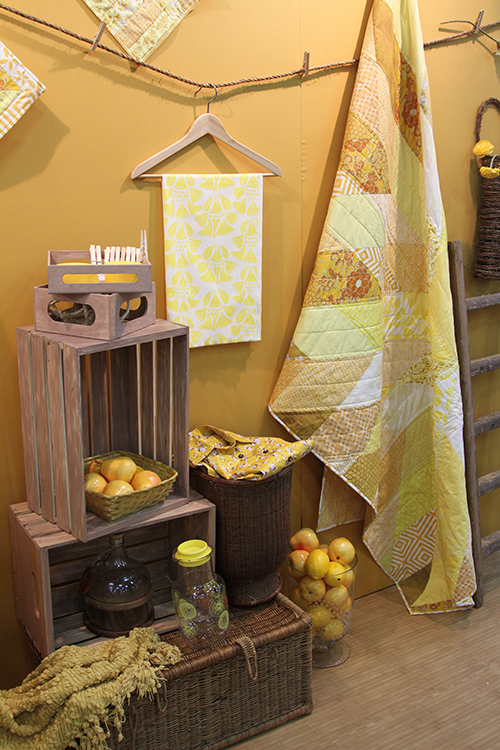 picture courtesy of Art Gallery Fabrics
Yup. No joke. I made that quilt hanging right there.
For anyone who has "get a quilt at Market" on their bucket list, I can tell you that for me the process was a little bit of luck and whole lot of work… with a dash of insanity thrown in.
After making the Roots and Wings Quilt, I had a bit of a "lull" in my schedule. And by "lull" I mean no major trips out of town or massive projects due. Just my steady stream of crafting and watching the kids with Halloween costumes and Christmas projects needing to get done. So I asked the folks at Art Gallery Fabrics if they needed anything done for market. They needed a quilt and a pillow, and we were off and running.
I'm not going to say that there was a major snafu with the postal service that delayed the fabric getting to me for over a week, or that I had to take a trip out of town for about 24 hours right smack dab in the middle of making the quilt. But I will say that getting to work on a project like this is better than getting a full night's sleep. Well, I'm pretty sure. I haven't actually gotten a full night's sleep since 2007, and I really don't remember it being that special.
Anyway, I got her finished, and I love her. Here is the front.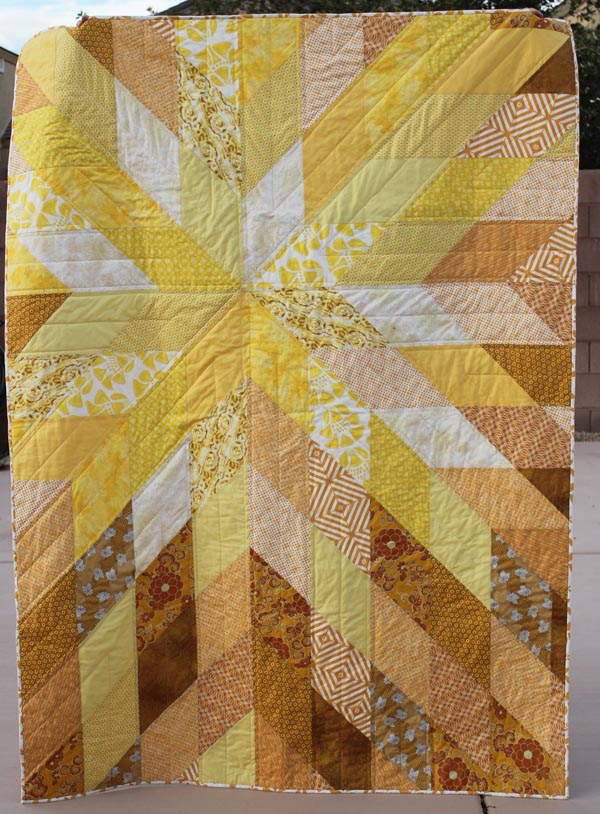 I cut, placed, and pieced each diamond. There are all kinds of crazy bias edges in this quilt. I had learned about glue basting the week before starting it, and that is probably what kept me sane… and made my points line up. Oh – and I quilted and hand-bound it as well.
I love adding some personality to my backs, and a variation on a stacked-coin back is my favorite way to go. I mixed it up a little this time by using the selvedges. This took a little planning – I actually cut all the selvedges from the fabric before cutting the diamonds, and set them aside to use in the backing.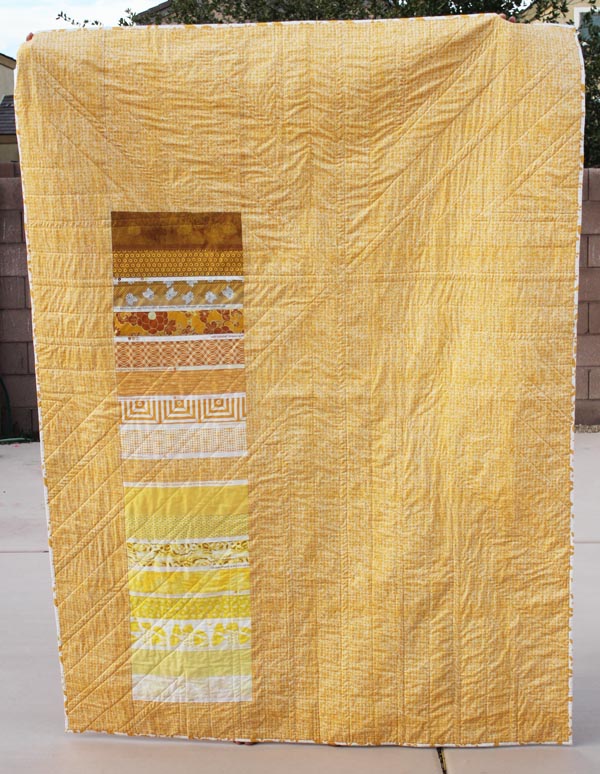 After finishing the quilt, I still had a little steam, and a little time, to make the pouf pillow. Here it is unstuffed.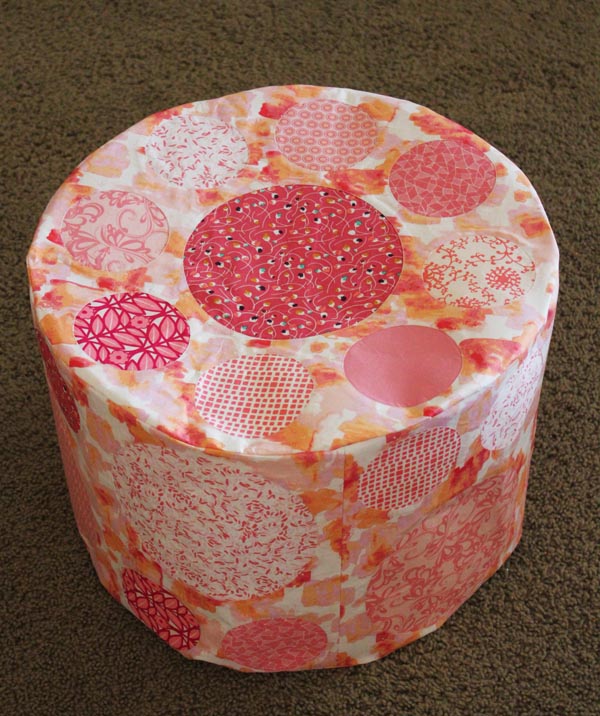 The circles are all done with reverse-applique and I inserted a big zipper around the bottom to make it easy to fill. Zippers and I usually get along, but after gettting that zipper into a curved seam… zippers and I weren't on speaking terms for a little while.
And although you can't see my pouf in this post (she is there though, just hiding!), here is a photo of the whole booth…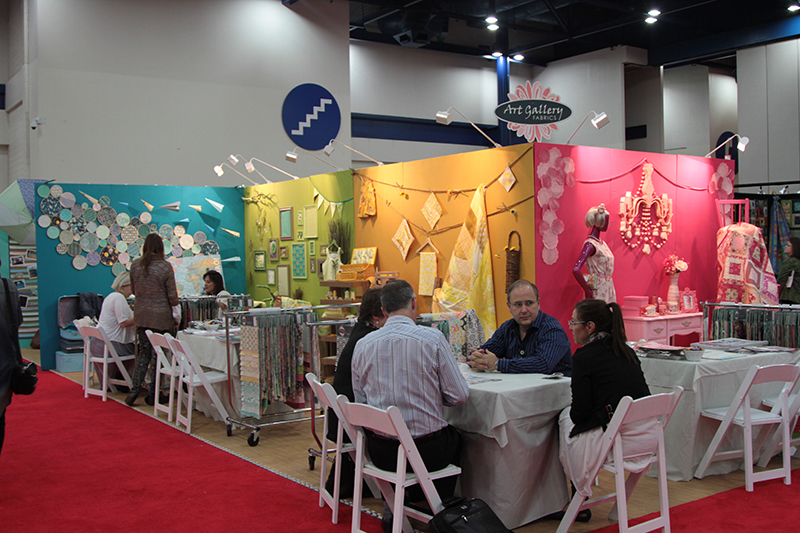 picture courtesy of Art Gallery Fabrics
Why isn't this story finished? Well… I have the blocks of a second quilt, using the scraps from this quilt, up on my design wall right now. I just need to find some hours to spend sewing, and then maybe I can show you another golden beauty…
ps… if you want to see more of the great Art Gallery Fabrics booth, you can read about it in their Market Wrap-Up Post.