The Envy Quilt is my latest quilt in the "Ruler of the Month" series. I absolutely LOVE this quilt! It finishes a lovely 68″ x 68″, and uses over a dozen different fabrics – nearly all of them are smaller 1/2 yard and 1/4 yard cuts. So, this is a great quilt to put together using stash fabrics, which is exactly what I did!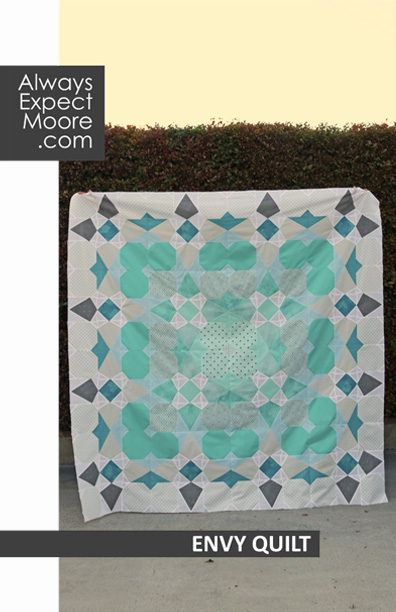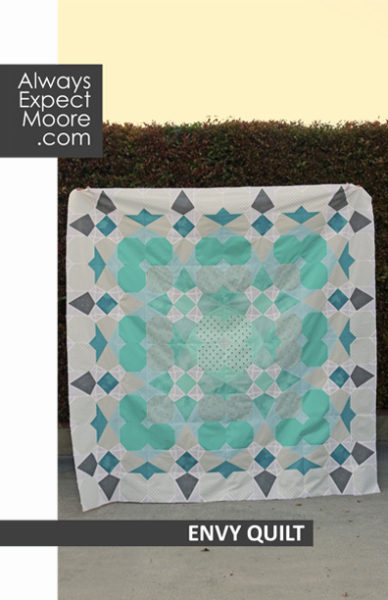 This post contains affiliate links. Making purchases through these links provides me a small commission.
When making this quilt, I had to redesign it over FOUR times to get the look that I wanted. But, I think the results were worth it! I know you're not supposed to pick favorites … but this may be my favorite ruler of the month quilt so far!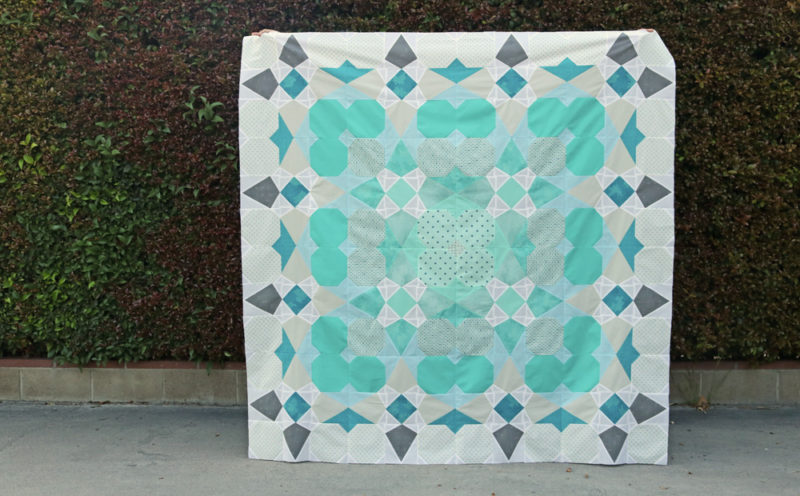 In the Envy Quilt pattern, I've included coloring sheets and swatch sheets to help you figure out your fabric placement. I can't wait to see the Envy Quilt in different colorways!
Making this quilt requires the Kites Plus Ruler from Creative Grids. You can purchase the Kites Plus Ruler from your local quilt shop. If your quilt shop doesn't carry it, here are links for you to purchase the Kites Plus Ruler at The Fat Quarter shop, or the Kites Plus Ruler on Amazon.
It is super simple to use, I show you how in this video:
To get your pattern, subscribe here: