When I saw the AGF Hooked Fabric collection, I knew I wanted to make a quilt that made reference to fiber crafts beyond quilting. Which is how I came up with the knit quilt. Yes, I know that "hooked" refers to crochet, and that crochet and knitting are two different things. So, this is an imperfect reference. I apologize in advance to any knitters or crocheters who may think that I don't know the difference. I do. My mom tried to teach me. And while I don't have any yarn skills, she was able to teach me that there is a difference between knit and crochet.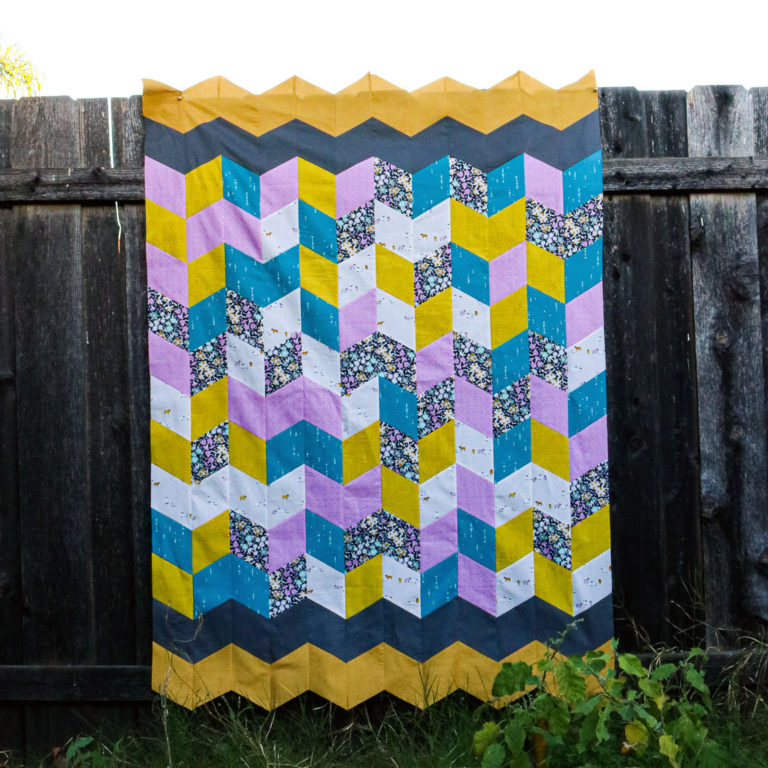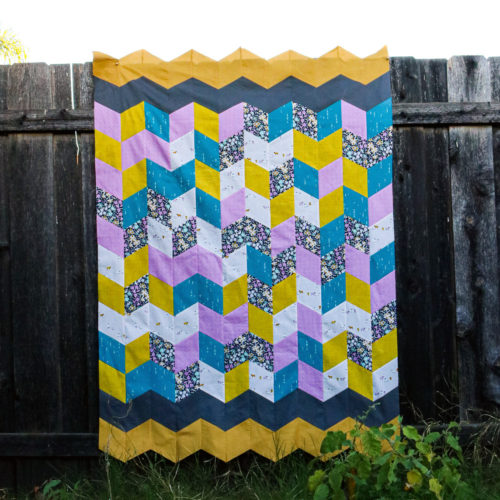 This post contains affiliate links which provide a small commission to this site at no additional cost to you when purchases are made through these links.
This quilt is incredibly easy to make. Only marginally more work than stitching squares together to make a quilt, and so much more impact! This pattern will become your go-to pattern for making baby quilts and comfort quilts. It uses half yard cuts of fabric, and has very little waste. It is quick to cut, and quick to piece. You can make a quilt from start to finish in a day using this pattern. It is that simple!
The Knit Quilt uses the Creative Grids 60 Degree Diamond Mini. You can get yours at your local quilt shop. If you don't have a local shop, you can buy yours at the Fat Quarter Shop or get your 60 Degree Diamond Mini on Amazon.
In this video, I show you how easy it is to create so many different shapes using this ruler. For a small piece of plexiglass, it sure has a lot of ways to use it!!
The Knit Quilt is a Ruler of the Month Quilt. You can purchase the Knit quilt here:
Make sure to check out all the other Ruler of the Month Quilts.