If you have always wanted to try a Dresden Plate block (or if you've made a bunch because you love them) then this quilt is for you! And if you've tried making Dresdens but they never turned out quite right then this is DOUBLY for you because the quilt uses half-dresdens which are more forgiving than full dresdens. Plus I have a video that shows you step-by-step how to make a dresden plate block using the Creative Grids 18 Degree Dresden Plate Ruler.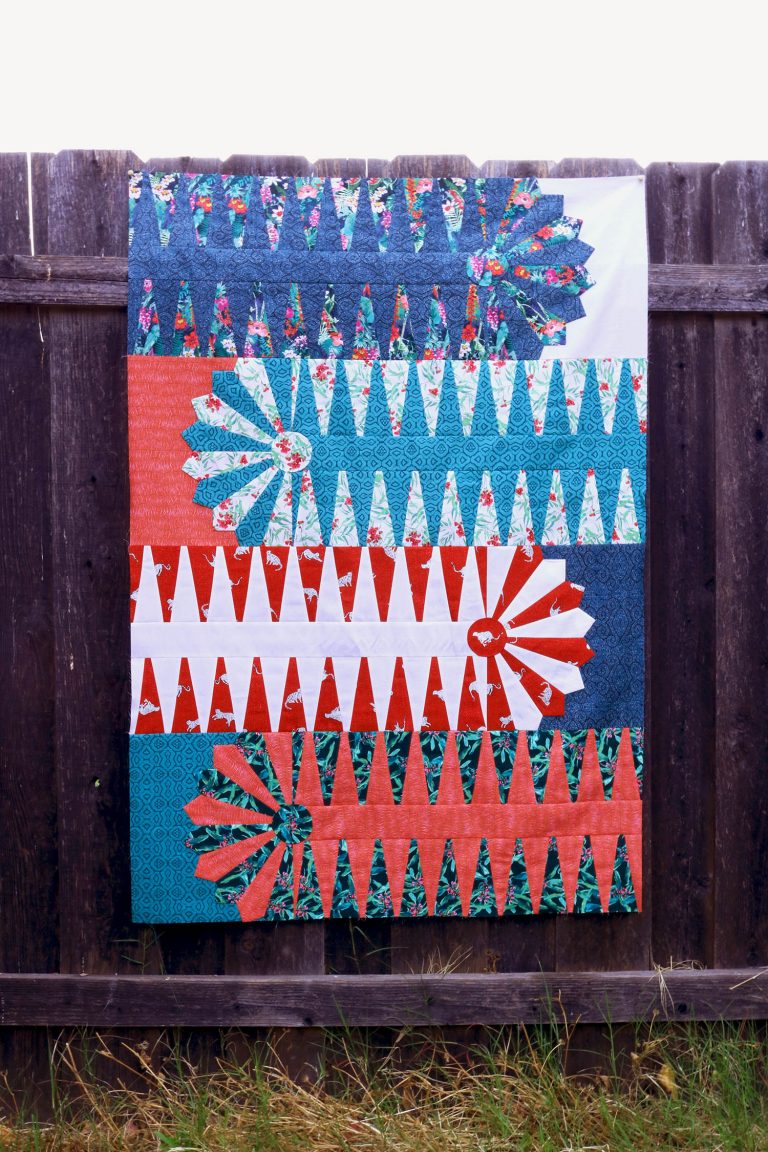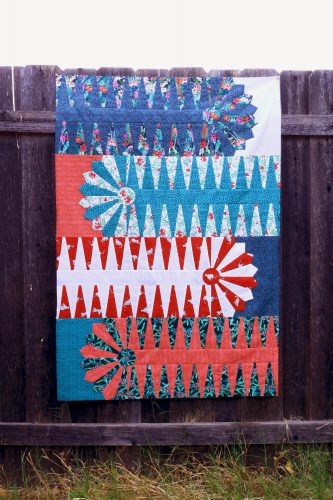 This post contains affiliate links.
If your local quilt shop doesn't have this ruler, you can buy the Creative Grids 18 Degree Dresden Ruler at the Fat Quarter Shop, or you can get the ruler on Amazon. This ruler is so much fun because it makes a Dresden Plate block that has 20 points on it! That is a lot of points, and makes for such a fun block! Watch the video below to see how the Dresden Plate Quilt block is made:
If you'd like to get the Ruler of the Month Quilt pattern that I designed specifically to go with the 18 Degree Dresden Plate Ruler, you can click the button below to purchase it from my shop.
I just love how the Boscage fabrics by Katarina Roccella for Art Gallery Fabrics look in this quilt! The contrast is perfect, and I love that there is a leopard on a quilt called "Tiger Tails!" Being able to fussy-cut the prints for the centers of the Dresden blocks was so fun. And if you're worried about the circles in this quilt – don't be! There is no curved piecing at all, and I show you an easy way to make the applique circle centers in the video. So, be sure to watch it.