I was working on a freelance project, and needed some applique samples. I don't keep a lot of samples hanging around, so I whipped up a couple fun applique projects – including this umbrella applique wall hanging. If you have the umbrella applique die for the Accuquilt GO!, this is a super simple project to make.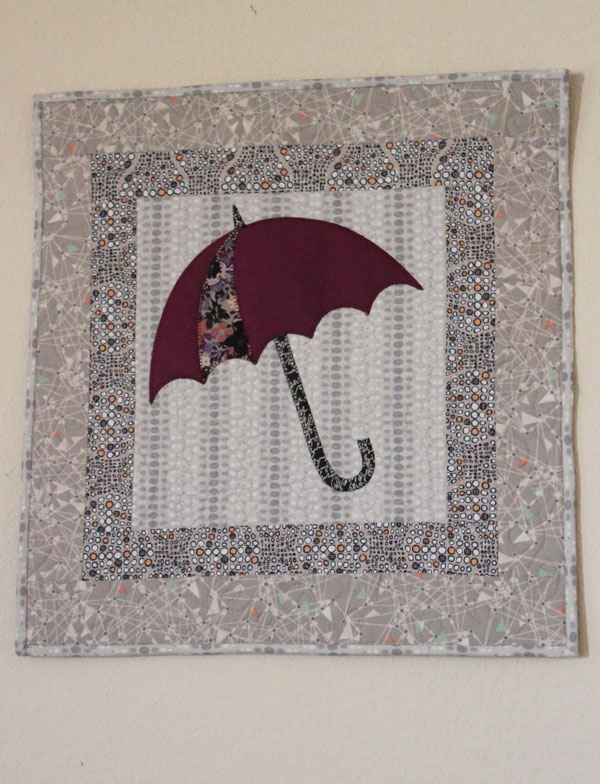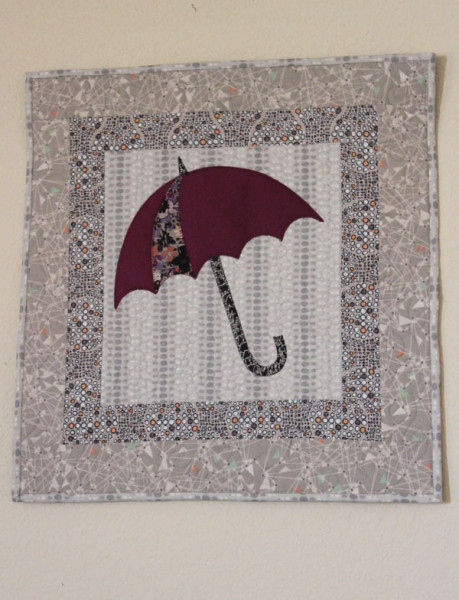 Grab some fabric and the die. I used scrap fabrics I had on hand – these are all Art Gallery Fabrics.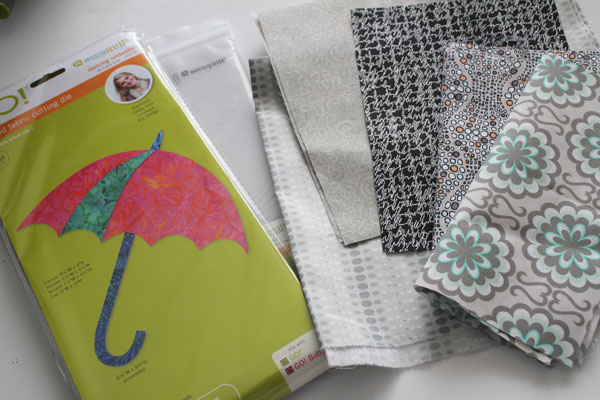 Add fusible web to the back of the applique fabrics, then cut on the Accuquilt GO!. Iron on to your center block.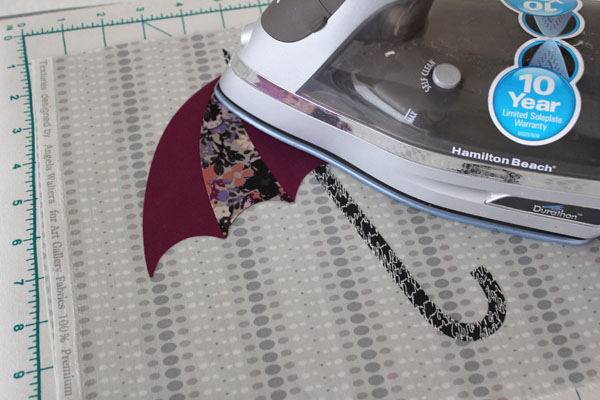 I ironed it on first, then cut it down. That made it easier for me to center. This is 10″ wide by 11″ tall. But you can go with whatever size works for you.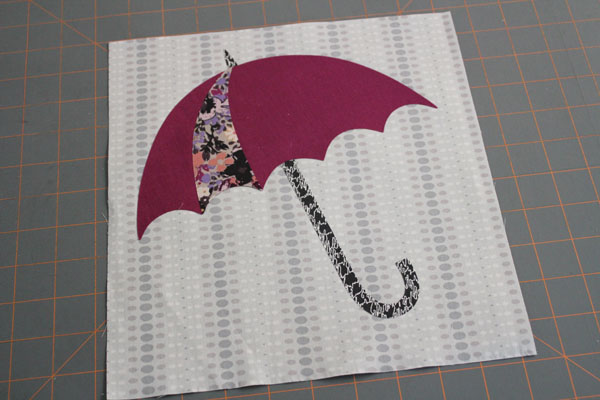 Cut fabric for the borders and binding.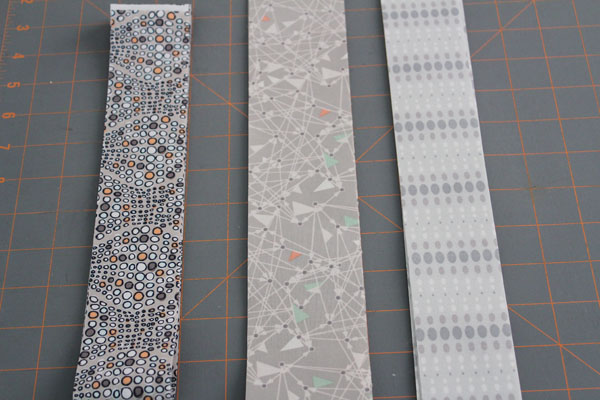 Stitch on borders.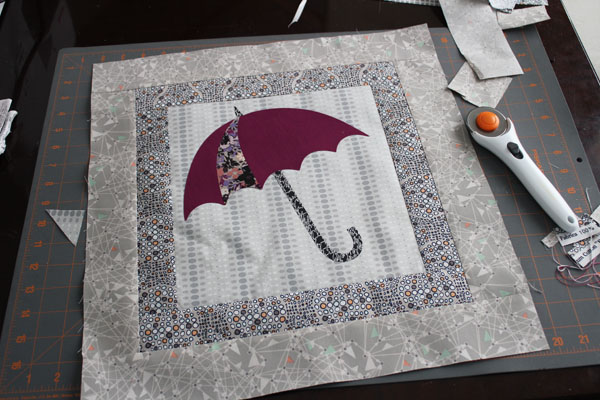 Before stitching down the applique, I put fusible fleece on the back, and then spray basted on backing fabric. I then used a buttonhole stitch around the applique. This appliqued down the umbrella and quilted the quilt at the same time.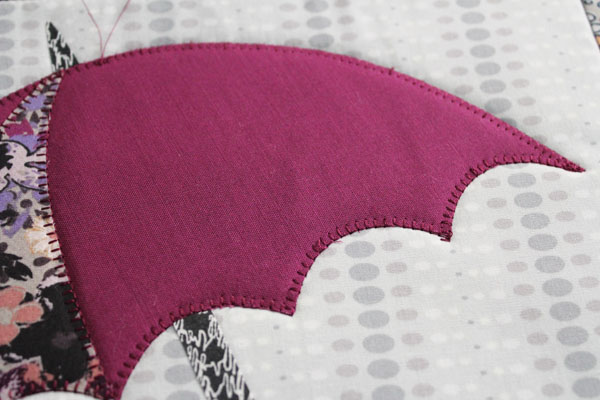 Once it was quilted, I trimmed it down. Before finishing the binding, I tucked a triangle into each top corner. Just a square folded on the diagonal, and stitched to the top corners. These can be used in place of a hanging sleeve – just tuck in a dowel, and hang up the quilt!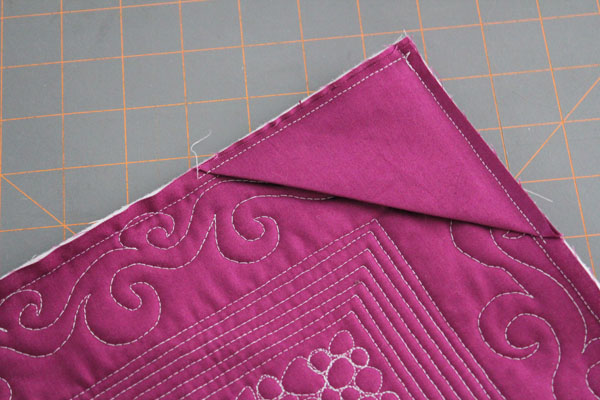 Fast and simple – and fun to make!