When looking for windmill quilt blocks, most of the blocks I found were more "pinwheel" than windmill. With this month's theme being "International," I wanted a windmill quilt block that looked like it could be a "molen" on the "polder." I had so much fun with this "spin" on the International theme… be sure to scroll down to check out the other international themed blocks from this month's Quilt Block Mania series!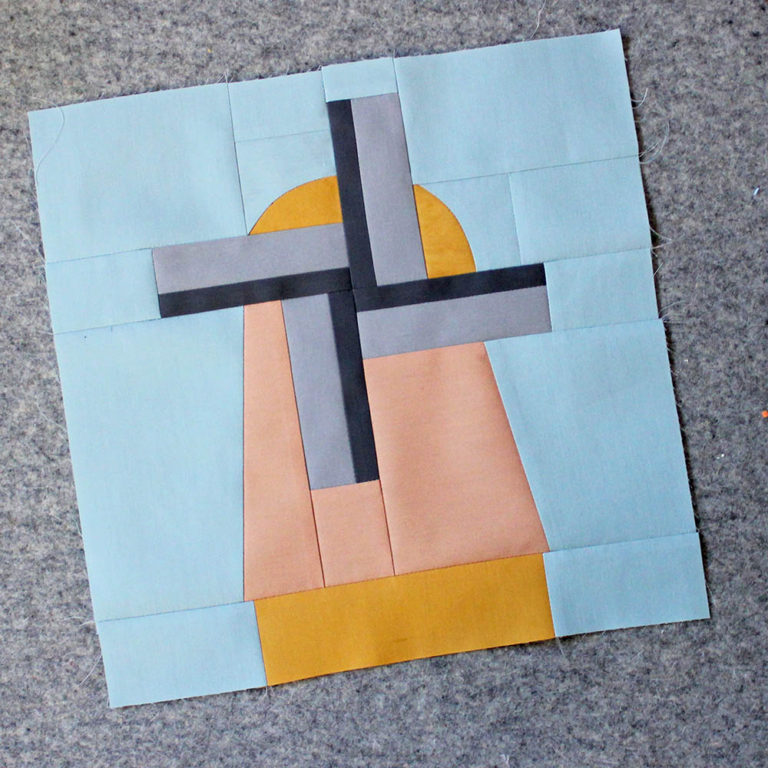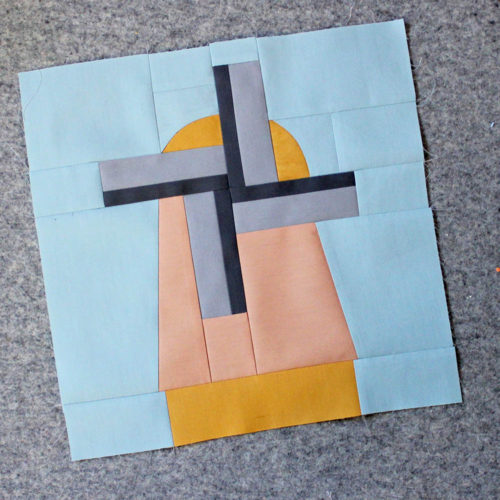 This quilt block is traditionally pieced – no need for foundation paper. I always prefer making the blocks as straight-forward as possible! However, you will be making two small curved pieces for the windmill roof. Go slow and take your time when piecing these. If you're worried, cut a couple extra pieces (the pieces are less than 2 1/2″ x 2 1/2″, so not much fabric at all), and practice until you feel happy with it. Make sure that you clip the curve so that it lies nice and flat.
While I did like the traditional colors of the original block, I couldn't help myself … I needed to make a block out of some Dutch Blue hues. I used "Her and History" fabrics by Bonnie Christine for the background. I love how this block is pieced exactly the same way, but gets a totally different look! You might not notice that I used the exact same fabrics for the blades of the windmill in both blocks – I only swapped out 3 fabrics to get this different look!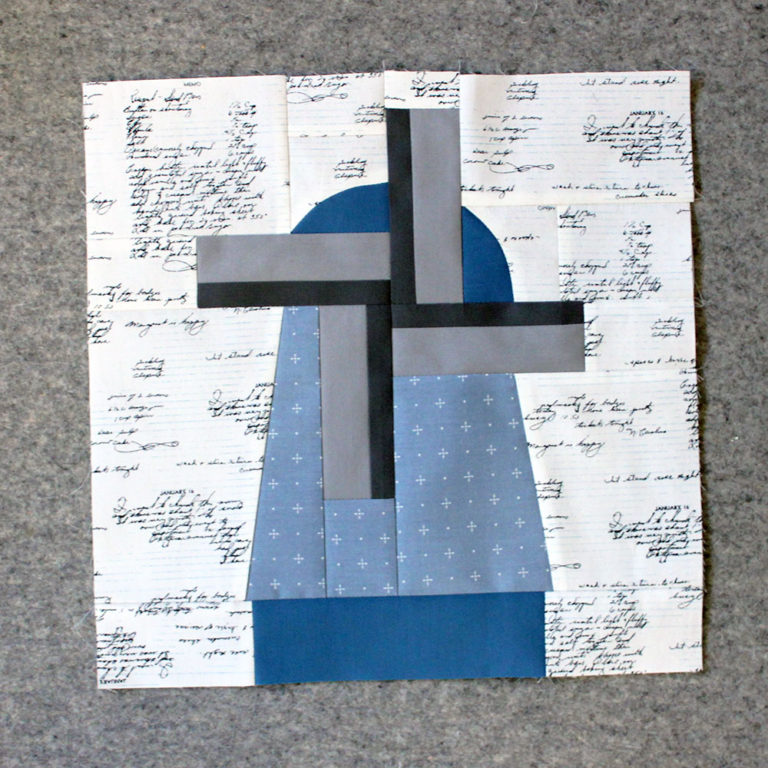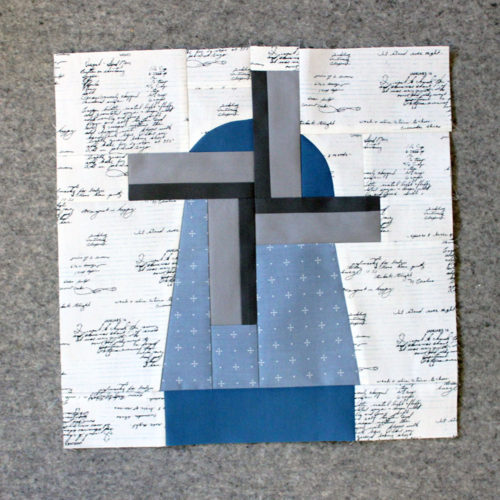 I'm giving away this quilt block pattern for FREE! Just use the form below to join my mailing list, and I'll send you the pattern download so that you can stitch up your own windmill quilt block:
And be sure to check out these other fun international themed quilt blocks:
Holland Windmill by Carolina Moore
Dutch Mill Tulips by Perkins Dry Goods
International Airport by The Quilted Diary
Three Amigos by Heidi Pridemore
Making Memories by Blue Heron Quilting
World's Fair by Blue Bear Quilts
Highlander by Orange Blossom Quilt Design Studio
Love One Another by Faith and Fabric
International Space Station by Duck Creek Mountain quilting
Friends by QuiltFabrication
World Trip by Patti's Patchwork
Hollyhock Flower by PhoebeMoon Designs
Olympic Rings by Slice of Pi Quilts
All Together Now by Inquiring Quilter
Butterfly Block by Oh Kaye Quilting
Coming Together by Cotton Street Commons
Friends Around the World by Appliques Quilts and More
Greek Cross by Mom and Me Quilting Co
Caracalla by Pretty Piney Quilts
Walking Together
Mystery Quilt: The Kids