I'm super excited to announce the Gallery Wall Quilt Along! I've been working on this for MONTHS and there is so much awesomeness that I have to share with you! But before I get started with all of that, let me share with you the basics … and then we can get into the details.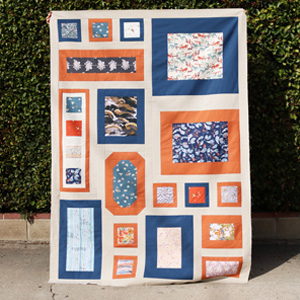 The Gallery Wall Quilt Along uses my Gallery Wall Quilt Pattern that you can find in my shop. You can purchase your copy here.
The Quilt Along starts January 27th and goes for 6 weeks. The first week we'll be cutting fabric and getting ourselves organized. Weeks two through five we're making one section of the quilt each week. And in week five we'll be stitching it all together. Based on interest, I may add a seventh week to go over how to free motion quilt the Gallery Wall Quilt on a home sewing machine.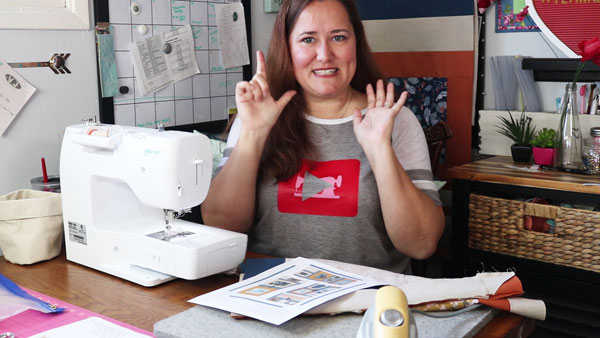 Each section has a video tutorial where I show you how to put it all together. We'll be stitching up the quilt together – fun, right!?
And, to help you stay on track, each week I'll be sending you an e-mail with all the links for the Quilt Along. So, no need to keep track of everything – I've got you! To subscribe to the e-mail list, fill out this form:
I spent several days cutting and stitching on video to be able to give you details on how the whole quilt is put together. We'll be stitching up this Gallery Wall Quilt together!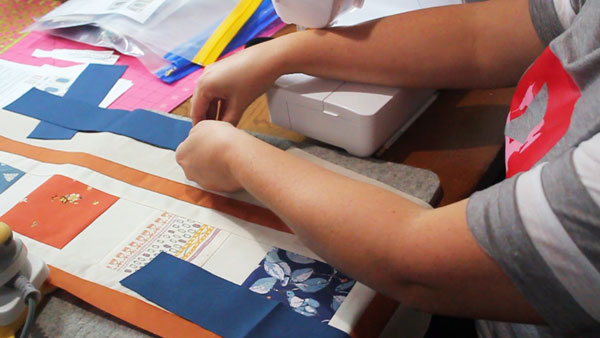 For the first time ever, I filmed some head-on shots while sewing. These were some long days of filming, so as I was pulling out some still images from the shoot to share, there certainly were some unflattering images! Ha!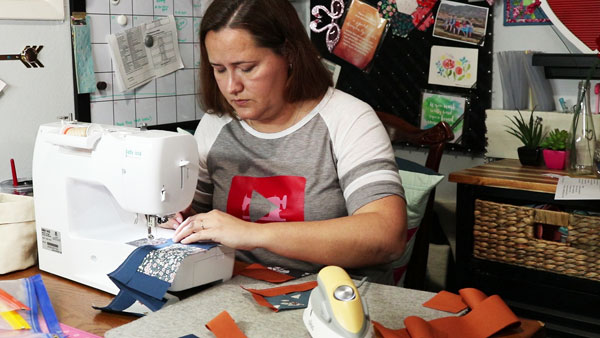 While I don't consider this my best angle, I certainly can see my genetic link to my Opa in this photo! His genes certainly live on in me!
And, as with all video, I'll be making plenty of awkward faces. So I hope that if you pause the video as you're sewing along, you send me screen shots of my best awkward face! Here is a real winner…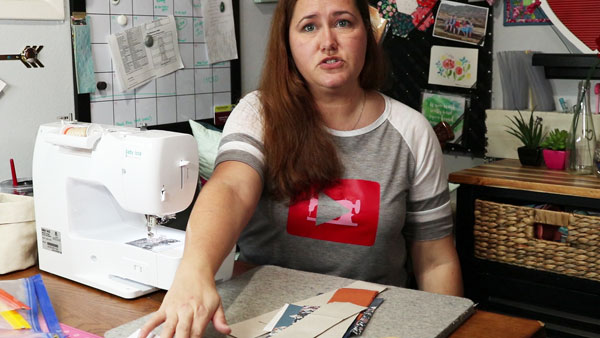 This Gallery Wall Quilt Along is sure to be lots of fun! So sign up for the e-mails below, circle January 27th on your calendar, and start picking your fabrics!