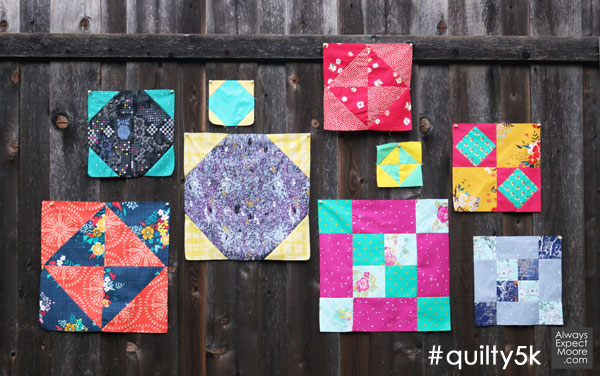 I am super excited to announce a new quilting series that I'm starting here, and on my YouTube Channel!
It is called the Quilty 5k! There are 7 blocks in a mile, and 3.1 miles in a 5k. So for the quilty 5k, we'll be completing 22 blocks. Each will have instructions for stitching it in 3 different sizes, as well as different coloring options and a coloring sheet so you can design your own quilts using the quilt blocks!
Check out all the details in the intro video!
I hope you'll join in!