One of my most popular videos on YouTube is a simple video where I teach 8 simple free-motion quilting designs. Recently, I hit 10,000 subscribers on my YouTube channel, and decided to celebrate by following up on that popular video.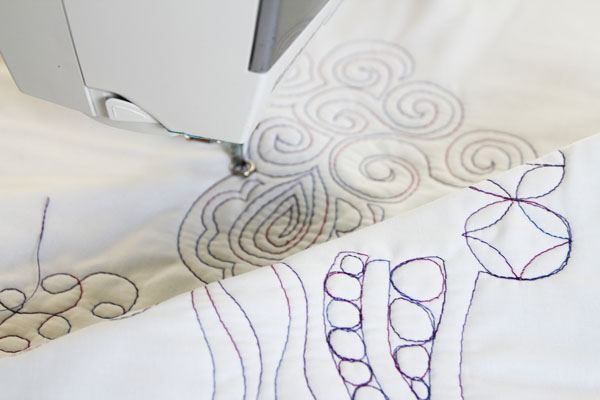 This video is a sequel of sorts to the first video. I show you 8+ more free motion quilting designs that you can make that expand on that same swirl motion that I taught in the first video.
I hope you enjoy learning a little more about free motion quilting!